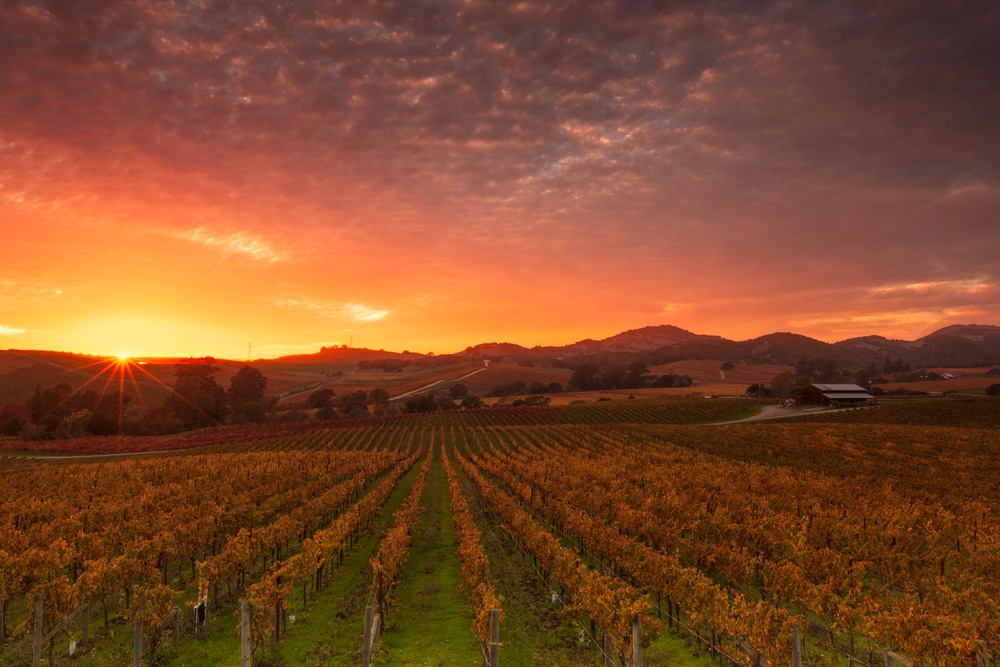 While a getaway to California is a great vacation destination year-round, some argue that the best time to visit Napa Valley is during the autumn months. The heat and crowds of summer have dissipated, and the valley's winemakers are gearing up for the grape harvest. Starting in late August and running through early November, the vineyards and wineries are abuzz with activity as the rush to pick the fruit at its peak ripeness begins.
Fall is also the best time to visit Napa Valley for all of the exciting and fun harvest parties and celebrations at local wineries and tasting rooms. Before you start booking those events, you'll want to get your lodging situated, and our Napa Valley Bed and Breakfast is the ideal place for a romantic getaway or a friend's trip. More importantly, when you stay at the Candlelight Inn, your accommodations become a big part of your vacation instead of just a place to keep your bags and rest at night like a standard hotel room.
You'll love our spacious and unique guest suites, the shared spaces of the Inn, the pristine outdoor pool area surrounded by garden grounds, and the delicious homemade breakfast each morning. We offer concierge services around the clock to attend to our guest's needs, and we are always happy to make reservations or provide recommendations for you during your stay.
Start planning for fall—the best time to visit the Napa Valley—and get your reservation on the books!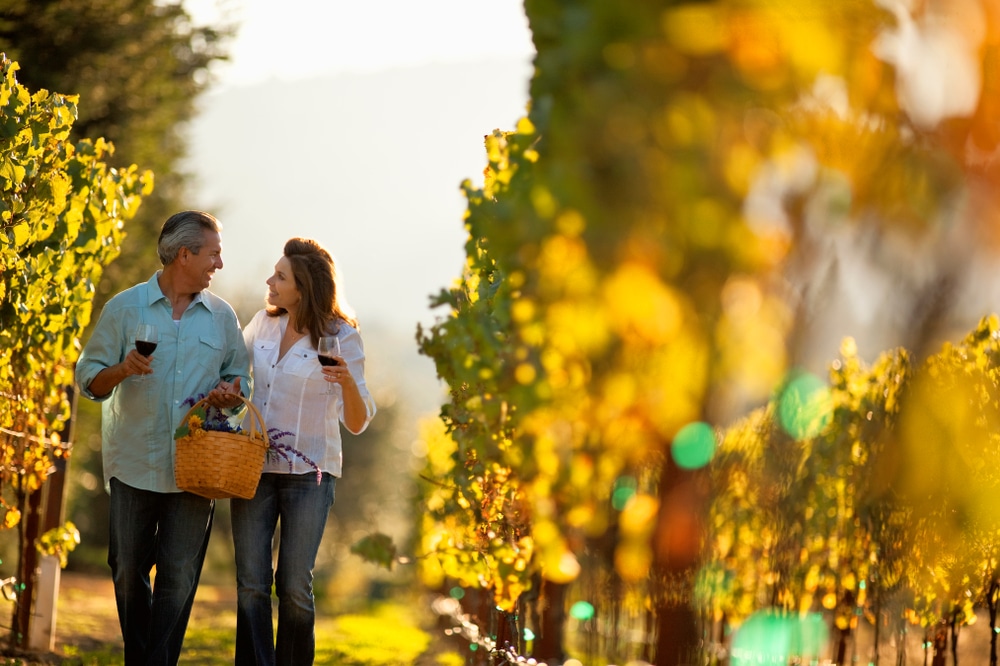 The Best Time to Visit Napa Valley: Autumn Harvest
Harvest season in the Napa Valley is such a memorable and unique experience. A long and involved process goes into creating each vintage of wine, and it requires a strong dedication and teamwork from farmworkers and winemakers year-round. In the fall, the vineyards come to life as the perfectly ripe grapes are picked from the vine and begin the process from farm to bottle. During Autumn, it just feels like there's something in the air, including the lovely scents of grape harvest overtaking the valley.
It's also the best time to visit Napa Valley to experience one-of-a-kind events, elegant dinners, and raucous parties. Whether you're taking your shoes off to participate in stomp or sitting down for a beautifully prepared meal with thoughtful wine pairings, you'll just love the options to fill your time. Many local wineries offer special tours and tastings during this time as well—here's a list of a handful of our favorite Napa wineries to check out!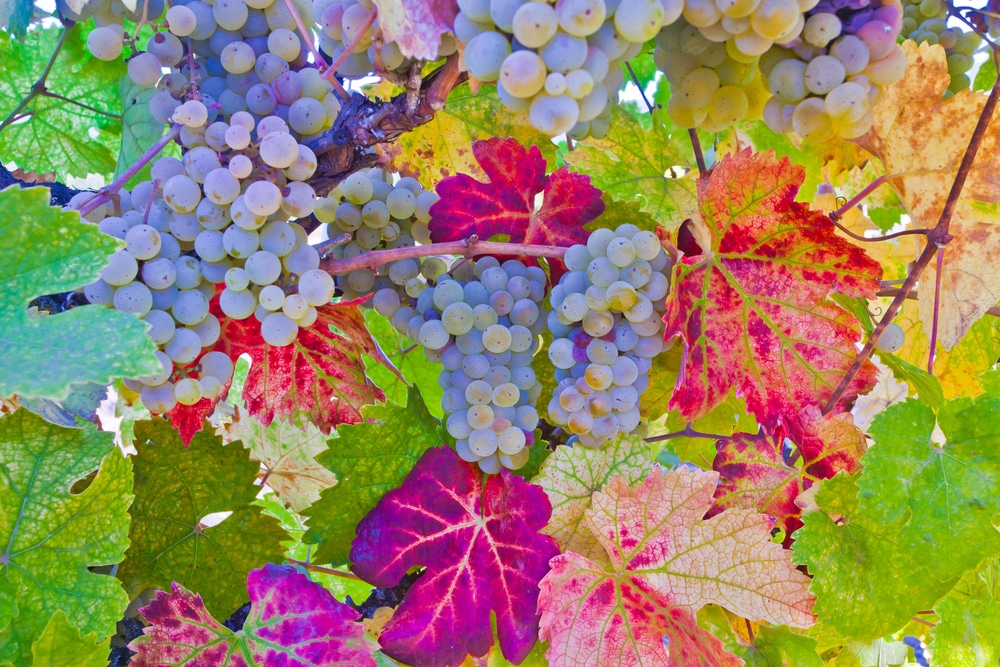 Harvest Events Not to Miss During the Best Time to Visit Napa Valley: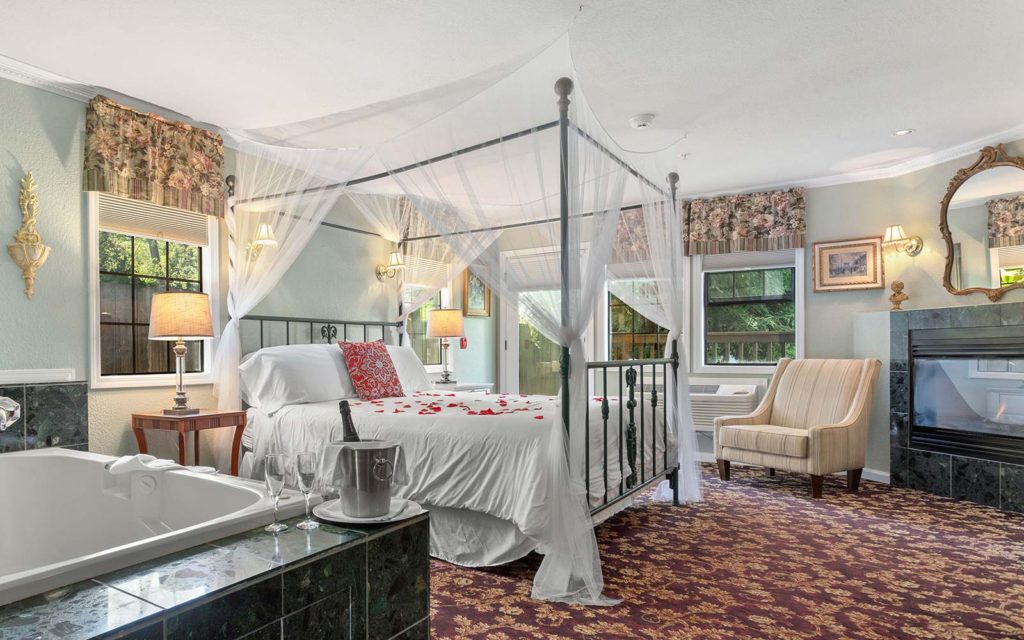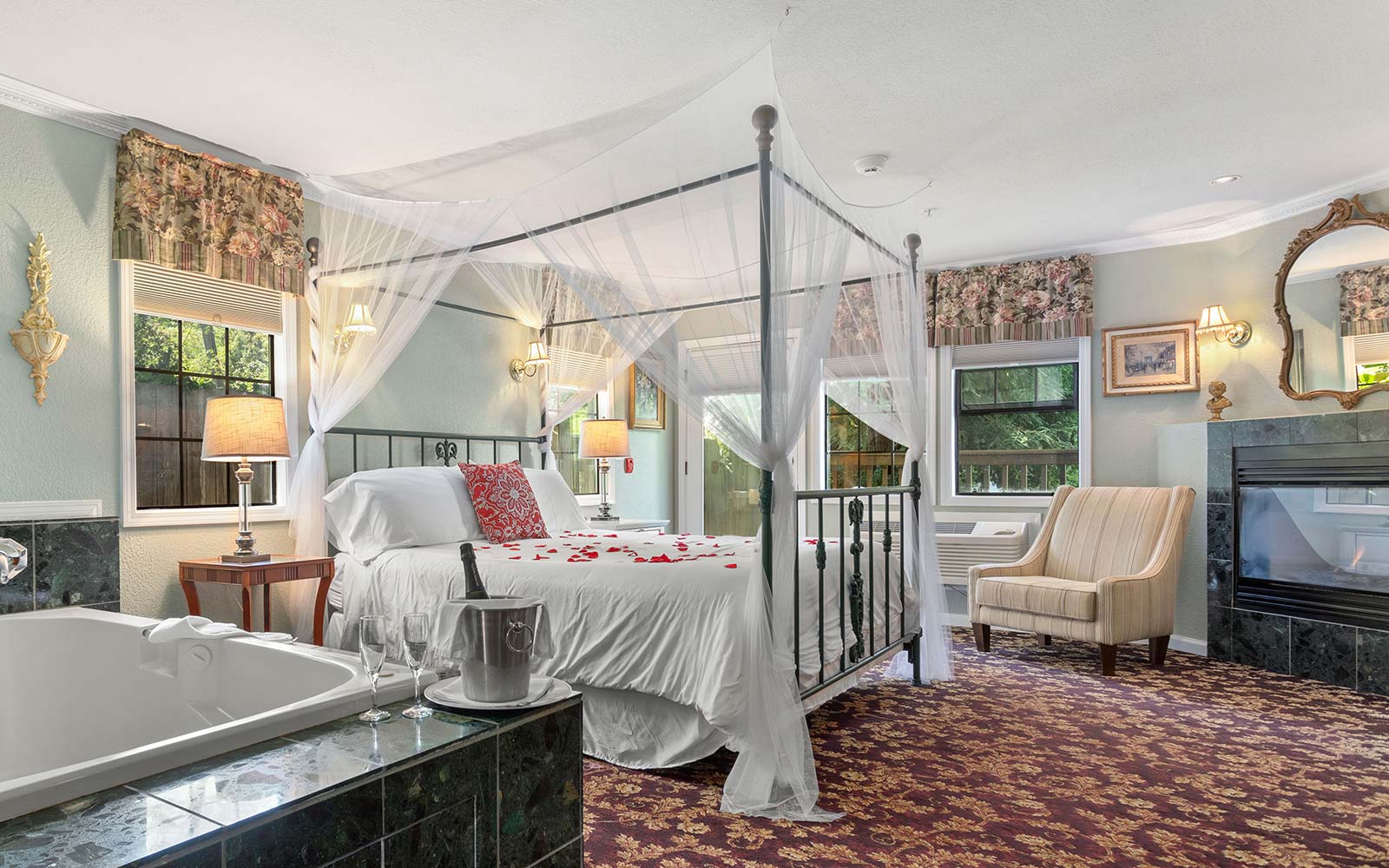 Romantic Lodging for your Napa Valley Getaway
As you decide when the best time to visit Napa Valley is for you, our elegant California Bed and Breakfast is a perfect place to stay all year long. Our romantic guest suites offer things like comfortable four-poster king-size beds, in-room double jetted tubs, cozy gas fireplaces with seating, and outdoor areas to enjoy our garden grounds and the fresh air of the valley. Join us for our complimentary breakfast each morning with brewed coffee, farm-fresh produce, local ingredients, and sweet treats. You'll quickly see why our guests return time and again.
Discover the best time to visit Napa Valley and reserve your room today!