Squeeze in one more vacation before the year ends and spend Christmas in Napa Valley. What better way to celebrate the holidays than frolicking around wine country with your loved one? Winter in Napa Valley is breathtaking, plus there are plenty of Holiday events in Napa Valley for visitors and locals to enjoy — the perfect magical holiday you deserve. 
Hop on Santa's Train and go on a merry train ride to the North Pole. Tick off items on your Christmas shopping list at artisan fairs. Enjoy a glass of Cabernet while getting cozy in front of a fireplace. Or go on a holiday wine tasting and test award-winning wines from local wineries paired with sumptuous bites from amazing local chefs. There are plenty of fun and exciting things to do in Napa Valley this season, so go on and book that trip!
Here are some of our recommended
holiday events in Napa Valley
:
Napa Santa Train
Jolly Journeys
How to get here – 7 min from the Candlelight Inn
Take a two-hour ride with Santa Claus and the elves to North Pole aboard the Napa Santa Train. Enjoy your favorite Christmas treats, a Christmas movie medley on multiple televisions, and plenty of photo ops around the well-decorated train. 
You can choose between three jolly train journeys to embark on: (1) Santa's Cookie Car, where you jingle and mingle with Santa – perfect for kids, (2) the Gourmet Holiday Express, where you can enjoy a three-course festive holiday menu with your loved one, and (3) the Very Merry Vista Dome, where you're served a fine dining holiday menu on a luxurious observation-style dining car. Tickets range from $95 to $195, and train journeys are scheduled every weekend in December. They get sold out really fast, so hurry! If you get the tickets, arrive at least an hour early to catch the live show that the conductor and train staff will participate in. There will be lots of dancing and singing to get everyone in a festive mood!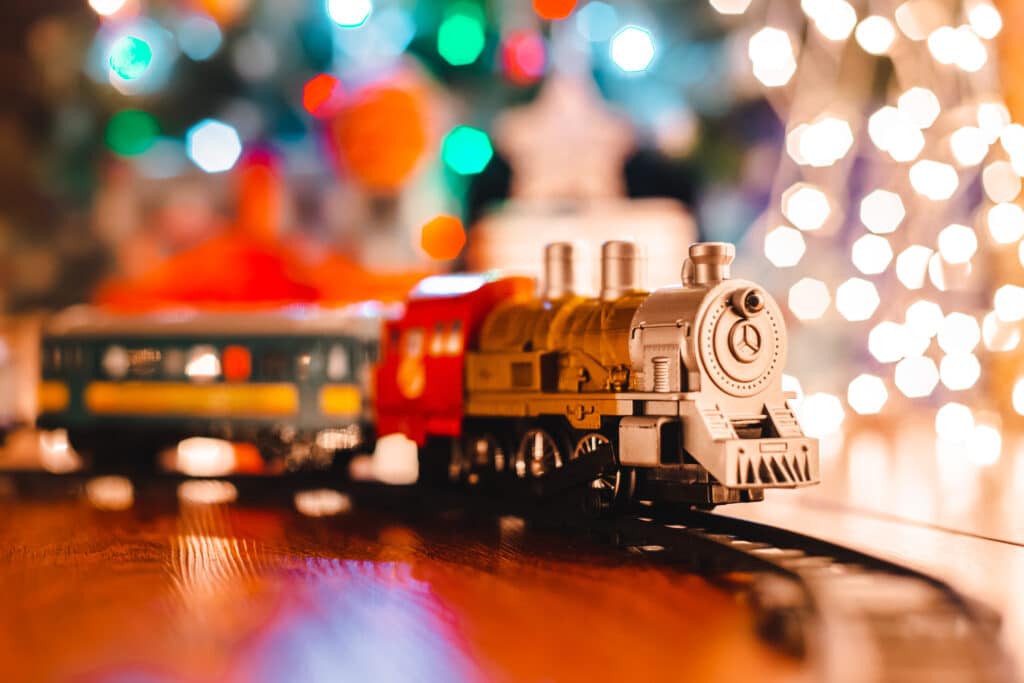 Napa Christmas Parade
How to get here – 6 minutes away from the Candlelight Inn
When: December 10 from 5pm to 8pm
Of all the holiday events in Napa Valley, the Napa Christmas Parade is the most favorite, beloved, and anticipated. This year's theme is "Celebrating 175 years of Christmas in Napa Valley." Look forward to decorated floats, marching bands, dancers, vintage cars, with special participation of community groups and of course, Santa! After the parade, go see the festive Napa Christmas light displays at the Riverfront and Archer's Hotel. Dress warm and cozy and get yourself a cup of warm wine, hot cocoa, s'mores, and wood oven pizza.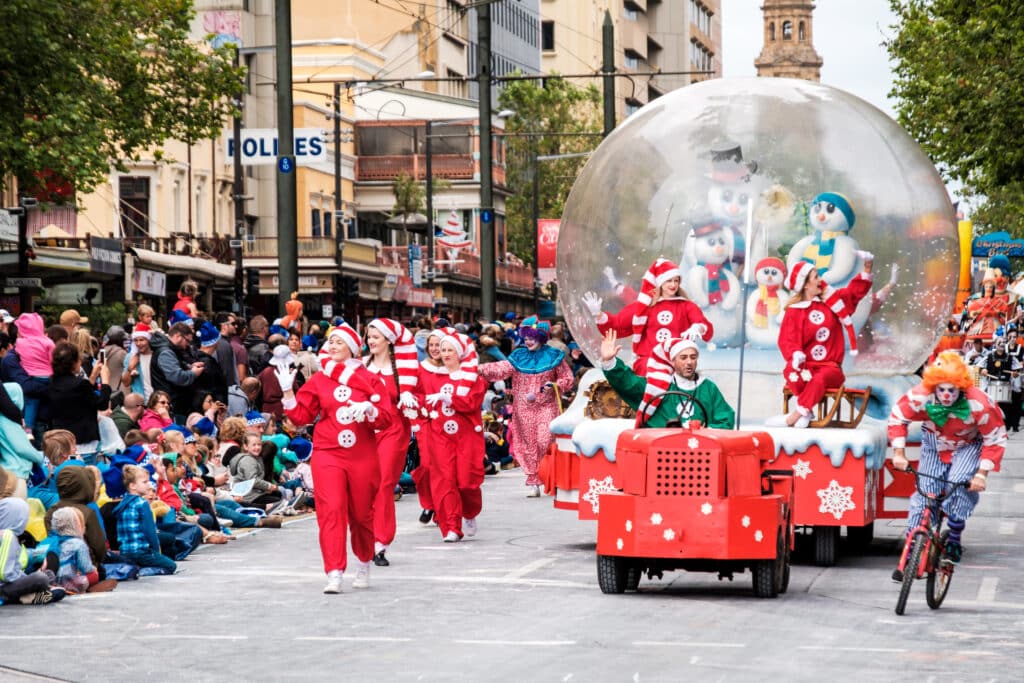 Reindeer Run
How to get here – 17 minutes from the Candlelight Inn
Keep up with your exercises during the holidays while immersing in Napa's local culture and join the Napa Valley community at the Reindeer Run! The Run offers a 5k, 10k, and a half marathon. If you pre-register, you'll get a t-shirt, your time digitally recorded, and a goodie bag. The event starts at 9am at Wetlands Edge View Area Trailhead in American Canyon. Enjoy Napa Valley in December with a fantastic run, jog, or walk to break sweat and keep you warm. Tickets are $65 for the 5K/10k event. Click here to signup.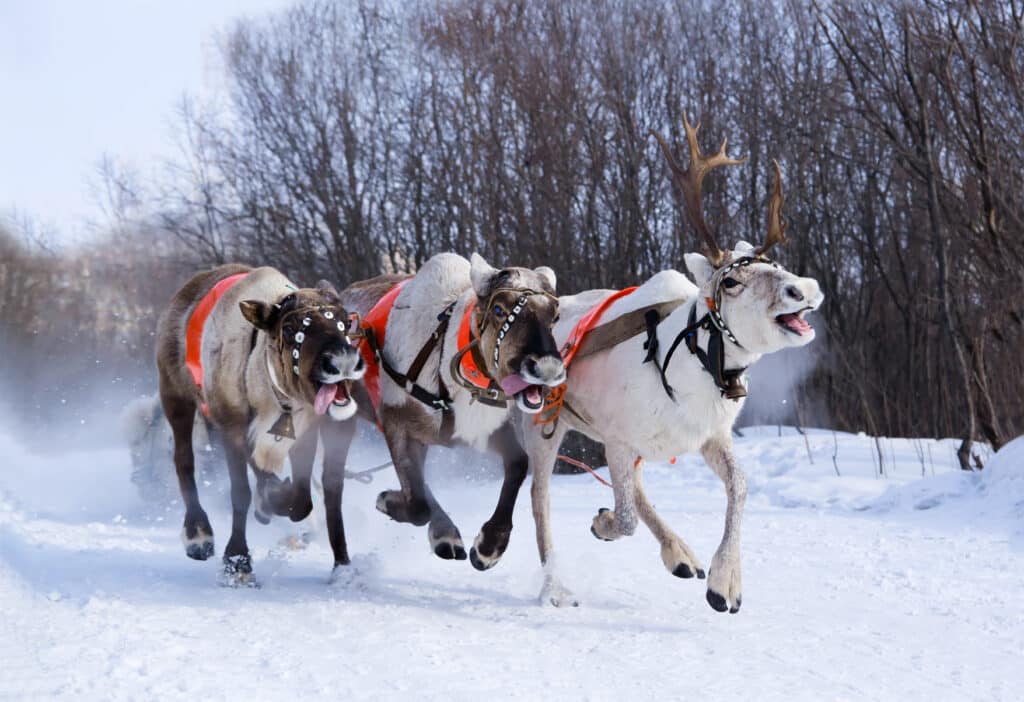 The Calistoga Holiday Village and Lighted Tractor Parade
How to get here – 33 minutes away from the Candlelight Inn
When: Holiday Village – December 2, 2022 from 4pm to 7pm and December 3, 2022 from 10pm to 4pm
Lighted Tractor Parade – December 3 from 7:00pm to 8:00pm
Head to the quaint town of Calistoga and visit the Chamber of Commerce Holiday Village at Pioneer Park. On December 2, various wineries will offer amazing holiday wine-tasting specials at the market's North Pole Wine Garden. There will also be live performances, Santa meet and greet, activities for kids and adults, local artisan vendors, tree lighting, and carolers to keep you entertained. 
Fill in your holiday schedule and come back to watch the Annual Calistoga Lighted Tractor Parade the next day, December 3rd. A celebration of the town's agricultural heritage, marvel at over 20 brightly lit vintage tractors, antique trucks, modern vehicles, and construction equipment. For more information about the event, click here.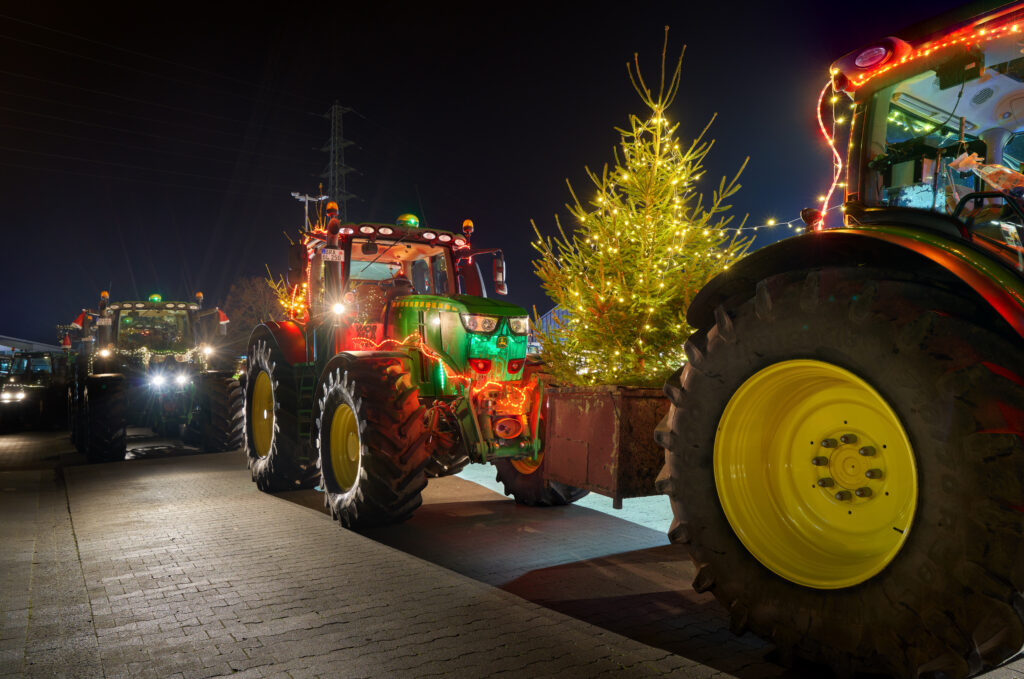 Charles Dickens Christmas with Santa
How to get here – 5 minutes from Candlelight Inn
When: December 4, 2022 and December 10, 2022 from 10:00am to 4:00pm
Spend a day in Napa's beautiful Victorian home, The Ackerman Heritage House, and experience a Charles Dickens Christmas with Santa Claus! Celebrate the Christmas season in true Victorian fashion as the stunning Victorian mansion will be decorated in authentic Victorian style for the holidays. Plenty of photo ops and holiday cheers at only $15. 
You can also visit the Ackerman Heritage House on Tuesdays through Fridays from December 1 to December 23 for the "Yuletide Wine Celebration Experience at the Ackerman Christmas Tree". Enjoy a glass or two of Ackerman's best wines, or go for a tasting flight. Sounds like a lovely and fancy holiday experience!
Holiday Wine Tastings
You can't leave Napa valley without going wine tasting. Napa Valley in December is Cabernet season, too, so you're in for a great treat if you love your reds full-bodied. There will be plenty of wineries open in December, and reservations will be easier than usual because there are usually fewer crowds. Enjoy your favorite wines in the following wineries: 
Christmas Dinners in Napa Valley
Spending Christmas in Napa Valley means not having to slave in the kitchen for Christmas Dinner! Plenty of amazing restaurants in Napa are holding Christmas Eve and Christmas Day dinners. Enjoy sumptuous meals in a beautiful holiday ambiance with live music or your favorite Christmas songs filling the air. Here are some of the vineyards and restaurants to choose from for your feast:
Holiday Markets and Fairs in Napa Valley
Get into the holiday spirit and hit Napa Valley's Holiday Fairs. They're a great opportunity to dress up in your favorite sweater, scarf, or even a Santa hat and enjoy the season! Get cozy with friends and family, and walk around in pure holiday joy. You can find tons of great deals on all kinds of things—from clothing to food to decorations—and there's live music too! The atmosphere is so festive and friendly that you'll feel right at home.
Some of our favorite places to stop by include: 
_______________________________________________________________________________________________________
Come home to a cozy and warm bed after a day of Napa Valley adventure at Candlelight Inn.  From its rustic charm to its famous hospitality, the inn is an oasis in the heart of wine country. You're close to all the festive happenings and exciting things to do in Napa Valley downtown, while being just far enough to avoid the hustle and bustle. 
The Candlelight Inn, a Traveler's Choice 2022 property, is located halfway between the Sonoma and Napa wine regions, and lies at the gateway to the Los Carneros wine region. The property features 11 unique rooms with glorious amenities like fluffy bedding and plush bathrobes, and complimentary Wi-Fi access throughout each guest room. Each room also has its own fireplace, gas or electric powered, to keep you warm and cozy this season. Make your reservation now and call (707) 257-3717 or click on the link below to book directly on our website. Our three-course gourmet breakfast is a must-try!