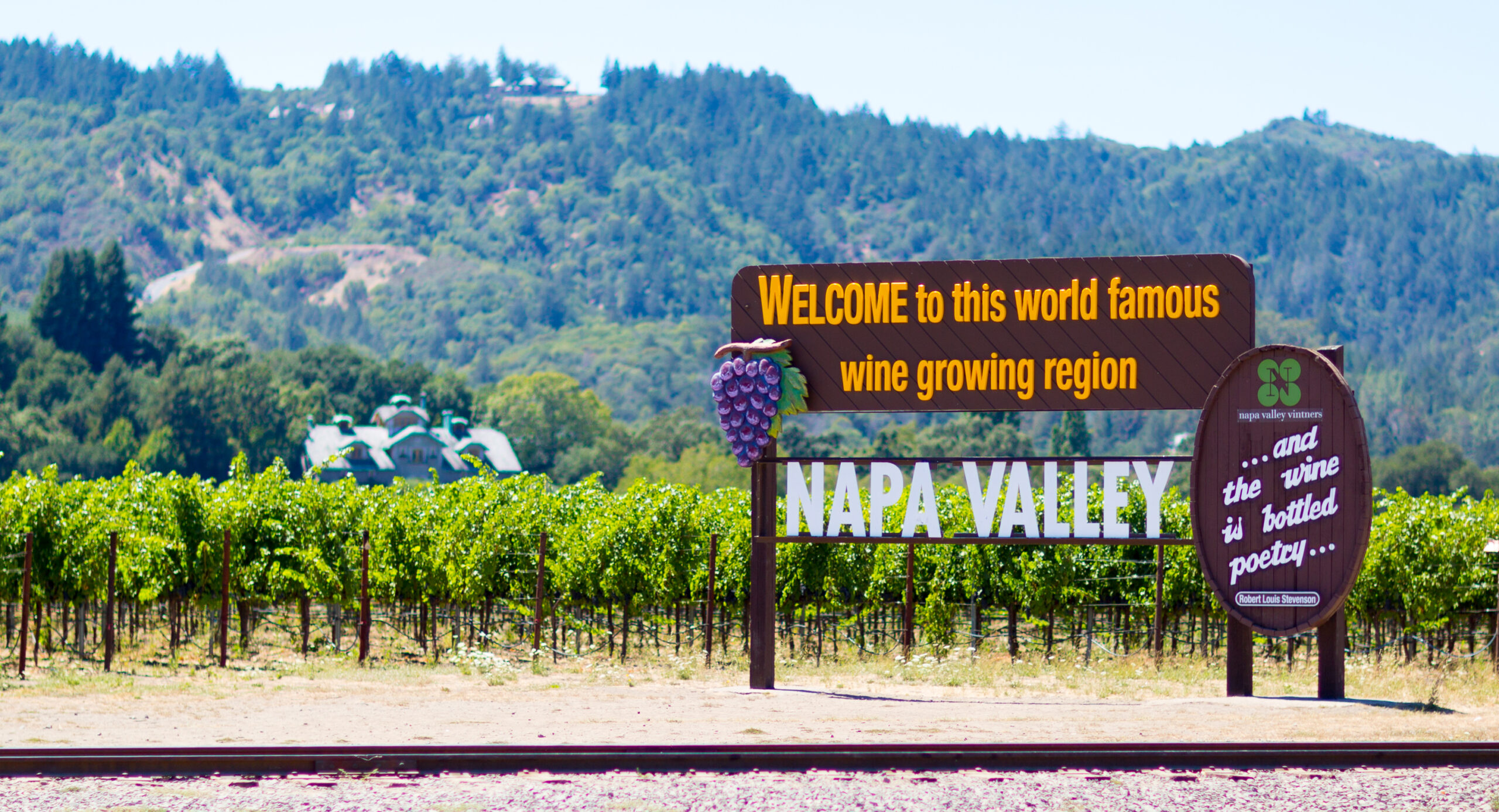 Experience an extraordinary celebration, and dive into the festive delights this 4th of July in Napa Valley. With its warm and friendly atmosphere, the charming "wine country" is the perfect place to make lasting memories on America's official birthday! Napa Valley offers a picturesque backdrop for your Independence Day getaway, with rolling hills and vineyards that stretch as far as the eye can see. 
This year's 4th of July falls on a Tuesday, but with some careful planning and use of vacation days, you could really let your hair down and enjoy a 4-day weekend in Napa. It's definitely one to stick around for!
So if you're looking for a romantic escape or a fun-filled adventure with friends and family, you won't be short of ideas for the 4th of July in Napa Valley this year. Here are some of the top events to keep you busy this Independence Day. 
The annual Rotary Club
July 4th parade
Cheer on the floats as they make their way through Downtown Napa and celebrate the biggest birthday of the year with everyone.
This year's 4th of July parade in Napa starts at 10 am in the historic downtown and runs until around noon. The celebration continues from 3:00 – 8:00 pm as the City of Napa hosts a free July 4th Celebration at the Oxbow Commons. The festivities will include family-friendly activities and a free community concert in collaboration with the Oxbow Riverstage.  
You can join in the fun right from the start by heading East on Second St before looping around past the stages on Third St and finishing up at Seminary St. 
Unfortunately, this year there will be no city-sponsored, multi-colored fireworks exploding across the night sky, as the city officials have regrettably discontinued their fireworks show for fire safety and environmental reasons. 
Raymond Vineyards
Independence Day
celebration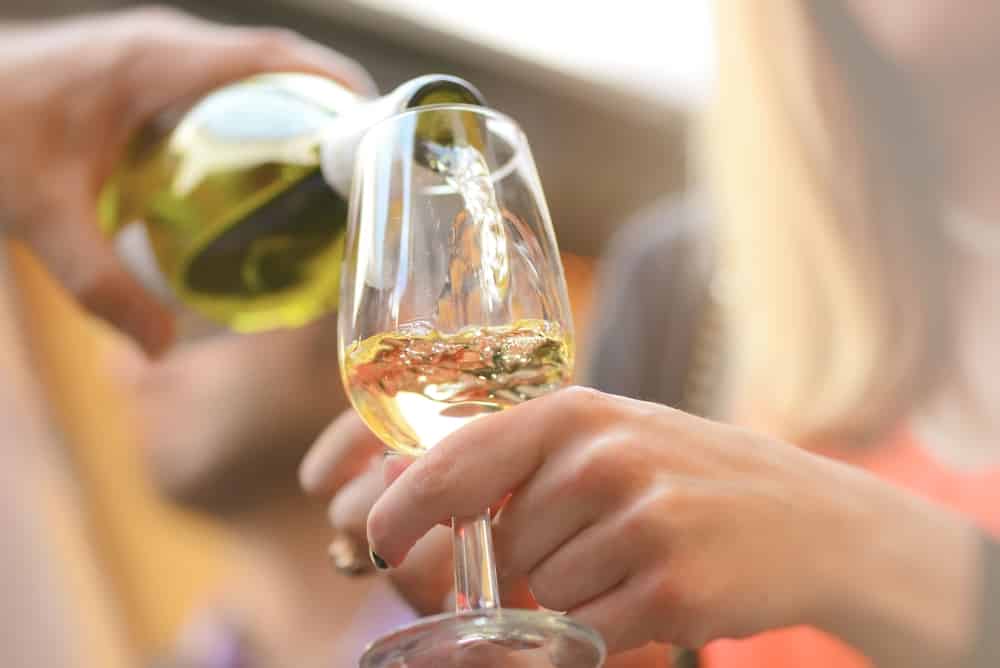 Taking place on Saturday, July 1st, from 11:00 am to 2:00 pm, celebrate the 4th of July in Napa with style at Raymond Vineyards grove-side shindig this year.
Just a 20-minute drive from Napa Valley, near the neighboring town of St. Helena, this celebration is guaranteed to be worth the drive! You can expect a live band and a barbecue-plated lunch, all accompanied by hand-selected wines from the Raymond portfolio, so you can Indulge your taste buds with handpicked Raymond wines while enjoying the beautiful surroundings. 
Tickets cost $120 per person or $95 for members. It is also a family-friendly event, with kids' tickets costing $15 per child, including a kid's lunch of a Hot Dog and French Fries, because, after all, what says Independence Day more than a hot dog and fries?
You can head over to their website to make a reservation. 
Napa City Nights Summer Concerts
Start your long 4th of July weekend with some free music by the river! In the heart of downtown Napa at the beautiful Veterans Memorial Park Amphitheater, this fantastic event takes place every Friday night from 6:30 – 10 pm, from July 1st to the 22nd. 
With Terraced seating areas, elegant lighting, and beautiful views of the Napa River, the park is a unique venue for watching talented musicians and performers. You can expect to hear a variety of genres and musicians, with everything from Jazz, Rock, or Country to Folk and Blues! 
The Amphitheater is located along the Napa Riverwalk Promenade. It is within easy walking distance from some world-class restaurants and shops, so you could make a day of it and stroll around by the river before catching some shows in the evening. So wrap up warm, bring a blanket, pack a picnic basket, and enjoy some free entertainment that the whole family will enjoy!
You can check their website to find out more details. 
Other events and activities to do on the 4th of July in Napa Valley
Visit some of the wine countries' famous downtown wineries.
What trip to Napa Valley would be complete without visiting some of the local wineries and tasting rooms? After all, it's called "wine country" for a reason! 
With plenty to choose from, you are spoilt for choice when it comes to where you'd like to sip and sample your days away. There are tons of things to do in downtown Napa, and with more than 20 wine bars and tasting rooms in the city, and hundreds more in the surrounding areas; the most challenging decision is which ones to visit! 
You can find all types of tasting rooms to visit this 4th of July in Napa. With everything from the industrial-chic Mayacamas Downtown to the modern and glamorous Vineyard 29 Tasting Room style, or get serenaded while you sample at the infamous JaM Cellars. All of which offer a huge variety of different wines and flights to satisfy your cravings. 
Here's a more in-depth list of recommended local wineries and tasting rooms in the downtown area. 
Take to the skies on a hot air balloon ride.
One of the most iconic things to do in Napa Valley is to rise up with the sun, quite literally, and enjoy the breathtaking vista of Wine Country from up to 3000 feet up in the clouds. This once-in-a-lifetime activity will be a massive tick off anyone's bucket list, and what better day to do it than on the 4th of July to celebrate our beautiful country in style? 
The hot air balloon rides usually take place very early in the morning, when the winds are calmest, and you can expect a ride to last around 3 or 4 hours, so you'll be back in time for lunch and wine tasting! It's also best to wrap up warm and take your sunnies, as the mornings are often colder in the Valley, and even more so when you're up in the air. 
There are tons of companies to choose from, most of which have been around since the 1970s and 80s, so you'll be sure to find one that offers just the right package you're looking for. Prices vary but average around $300 per person for a shared ride, or treat your loved one to a private sunrise ride for two with champagne in the sky for about $2,200. 
Here is a list of some of the companies you can find in the Valley. And it's also worth noting that this activity is subject to cancellation if flying conditions are unsafe at the time of launch. So if you're planning a special occasion, keep this in mind and have a plan B ready just in case. 
Treat yourself to a Spa day. 
After all of this action going on around the 4th of July in Napa, take a break and indulge in a luxurious spa day to relax and unwind during the holiday festivities.
Napa Valley and the surrounding areas are blessed with natural hot springs and breathtaking views, which have been tastefully woven into several of the local spa inclusions. The Valley is already perfectly set up to be a place for relaxation, so why not go all the way and let your hair down? After all, you deserve it! 
There are plenty of Spas to choose from in the area, offering all kinds of different treatments and packages to suit your needs and budget. You can browse through some of the options available on the official visit Napa Valley website or Tripadvisor here. 
Get in touch with nature at Skyline Wilderness Park.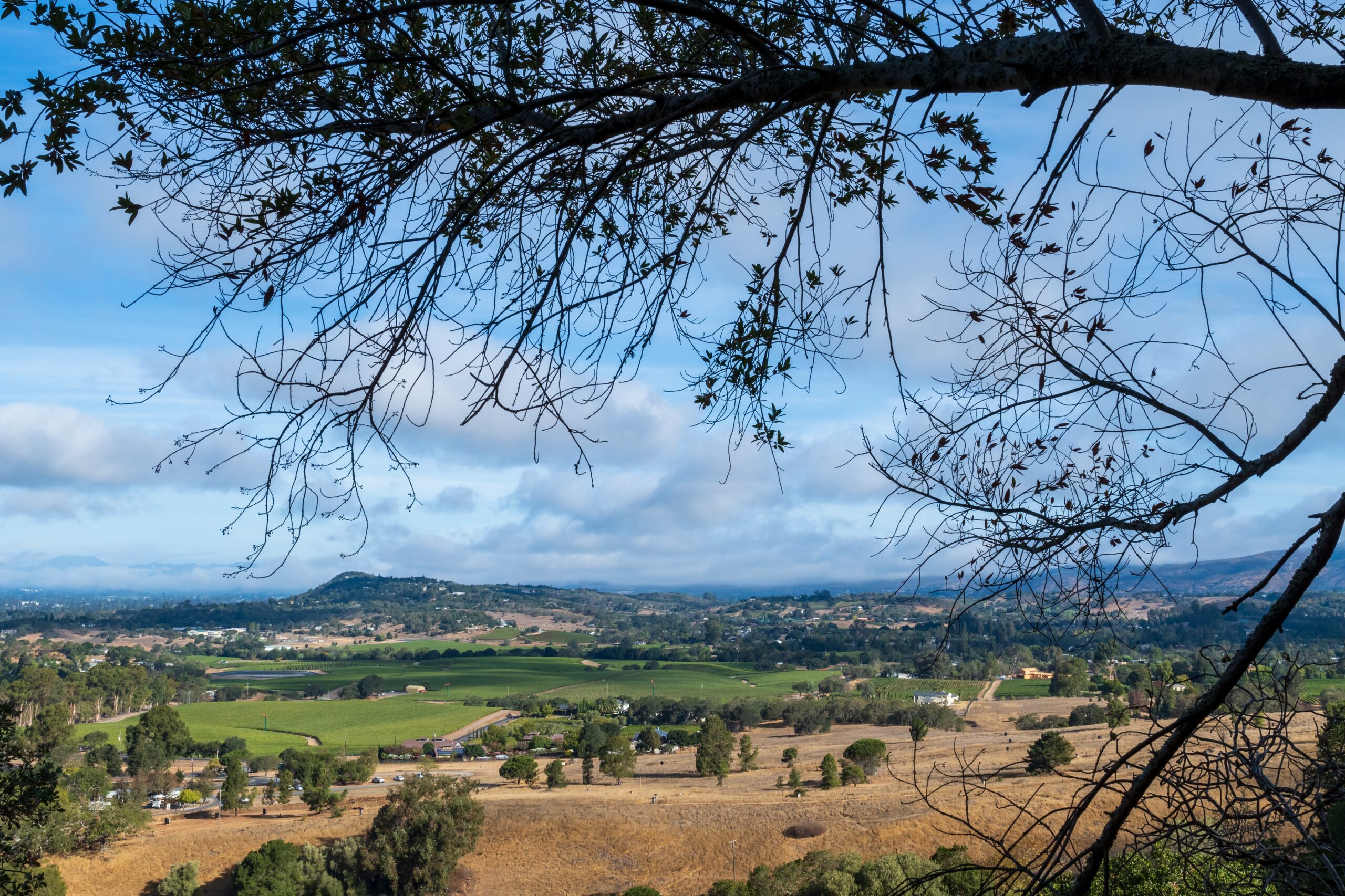 Of all things to do in Napa Valley this 4th of July, breathing in the fresh air, stretching your legs, and enjoying the beautiful scenery should definitely be one of them! After all, you came to the countryside for a reason, so why not enjoy nature in its purest form at Skyline Wilderness Park.
Head out and enjoy any of their trails stretching over 25 miles through this breathtaking slice of nature. Tucked in the valleys of Napa, Skyline Wilderness offers hiking, biking & equestrian trails, campsites, disc golf courses, archery, camping areas, a fishing lake, and a native plant garden for everyone to enjoy. So it's a great day to clear your head, take a stroll with your loved one, or get out in the wild with the whole family. 
There are two options for your park day passes. Either a car pass for a very reasonable $6, which includes the vehicle and everyone in it. Or a Bike/Walk In/Horseback Ride In Pass for only $3 per person covers biking, walking, or riding into the park.
It's worth noting that there are no dogs allowed in the park. You can check out their website here to learn more about the park and its rules and book your Park Pass reservation online. 
******
For the ultimate comfort during your trip to Napa Valley this July 4th, stay with us at the Candlelight Inn, and find out why we are one of the top bed and breakfasts in Napa. Wake up in one of our charming rooms, and dive right into the fresh 3-course breakfast, or better yet, the seasonal swimming pool tucked into our luscious gardens. 
It's the perfect base to relax and dip into in between all the events and activities happening around the 4th of July.