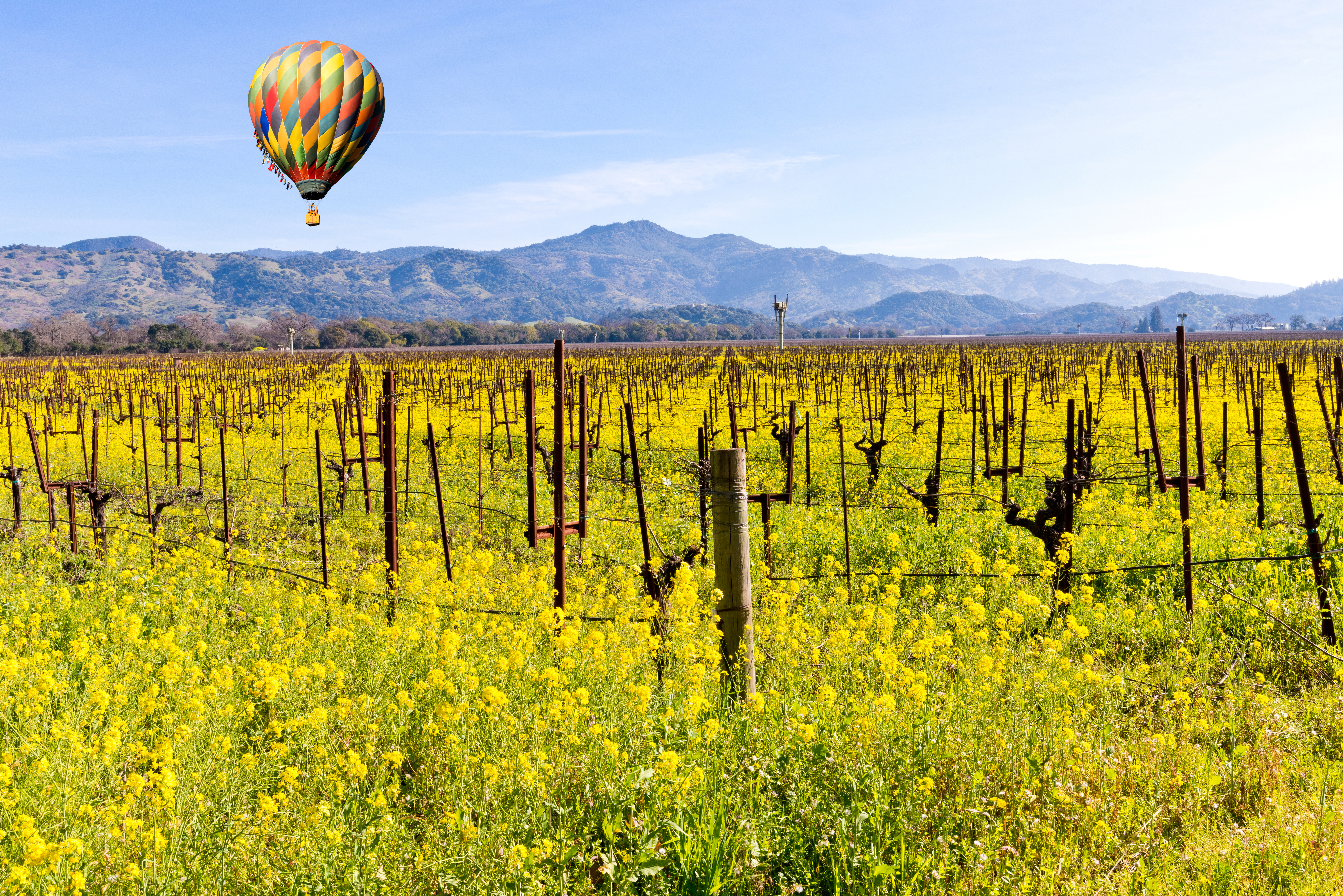 As Labor Day 2023 approaches, it's time to plan for a delightful long weekend in Napa Valley. Embrace this opportunity to reward yourself with a well-deserved vacation. With its thriving culinary scene, vibrant arts and culture scene, vineyards with picturesque landscapes, charming wineries, and luxurious spas – everything you need for an indulgent holiday awaits you here.
Beyond the typical vineyard tours and wine-tasting events, here are 8 activities and events that you can do on Labor Day weekend in Napa Valley. 
View this post on Instagram

Napa Valley's newest music festival, Down in the Valley, is on and happening on September 2nd and 3rd at Oxbow RiverStage. Curated by the acclaimed Indie Folk band, The Head and the Heart, the "intimate destination weekend music festival" features an amazing lineup of other indie artists, including the band itself, of course, plus Waxahatchee, Dawes, Faye Webster, Madison Cunningham, Rayland Baxter, Richy Mitch & The Coal Miners, Miya Folick, and Shaina Shepherd. If indie songs are your jam, you won't want to miss this event in Napa Valley on Labor Day weekend. 
Stroll through Rail Arts District (RAD)
The world knows about Napa Valley's wine. But more than its vineyards and wineries, Napa is also a growing haven for art enthusiasts and culture seekers. Get a glimpse of this other side of Napa and take a stroll through wine country's first-ever dedicated public art district — the Rail Arts District or RAD Napa. A project by local artists, business owners, and city leaders, this two-mile-long outdoor art gallery features artworks such as murals and sculptures by local and international artists. You can either explore it on foot, by bike, or through the Napa Valley Wine Train. Come through for a bit of cultural injection and insta-worthy photos!
Watch "It's a Grand Night for Singing" at the Jarvis Conservatory 
Music lovers are in for a treat on Labor Day weekend in Napa Valley as you can catch "It's a Grand Night for Singing" at the Jarvis Conservatory on September 2. Featuring established stars, promising talents, and everyone else in between singing opera, musical theatre songs, popular standards, and more, it's literally going to be a grand night of singing. This "best-kept secret" of Napa occurs every first Saturday of the month. Hosting the show is Musical Director Frank Johnson and entertaining guests during pre-concert and intermission is Jarvis conservatory resident artist, Sheri Crawford. 
Kayak, Paddleboard, or Gondola through the Napa River
View this post on Instagram
Drift along the calm waters of Napa River and enjoy the stunning scenery. If you're feeling active, prepare your paddling skills and join a guided kayak tour or hop on a paddleboard and enjoy the river on your own. Enjoy Napa Valley offers some pretty exciting and unique (and haunting!) tours and paddleboard rentals, too! If you're in the mood for a more leisurely and romantic adventure, a gondola ride is an absolute must. Check out Napa Valley Gondola and let their skilled gondolier take you on an enchanting journey through the river. He'll even sing a song for you! 
Go on a bike tour on Labor Day weekend in Napa Valley
Put your headphones and gears on and explore Napa Valley on wheels. Pedal your way through vineyard-lined paths, soak up breathtaking views, stop over for picnic, and visit a few wineries. What more can you ask for? You can either rent a bike on your own and explore as you like, go on a self-guided tour where they give you the bikes and a guide then off you go, or join guided private or group tours. Here are 8  Napa Valley Bike Tour companies to help you get started on your journey. 
Catch Andrew Dice Clay: Live in Concert
If you're looking for a comical Saturday night, head to Blue Note Napa at The Meritage Resort and brace yourself for a night of side-splitting humor with Andrew Dice Clay. Known for his bold and unapologetic comics, Clay takes the stage with his signature humor that pushes boundaries and leaves audiences in stitches. With his larger-than-life personality and razor-sharp wit, he delivers a no-holds-barred performance that will have you laughing uncontrollably from start to finish. 
Wine Tasting + Cabaret + Dancing +  Magic + Illusion at Savor After Hours
View this post on Instagram
The first of its kind and a truly unique and entertaining way to sample Napa Valley's premiere wines, Savor After Hours is another absolute must-do on your Labor Day weekend in Napa Valley. Plus, the show ends on September 3 so it's your last chance to see it. 
What should you expect? Flights of wine from a curated list of Napa Valley vintners paired with electrifying cabaret performances, dances, magic, illusions and more. Starring Maks & Val from Dancing with the Stars plus other special guests from Hollywood and Broadway as well as local artists, cliche as it may sound, this will be one of the most, if not the most, memorable wine tasting event you'll ever experience ever. 
Hop aboard the Napa Valley Wine Train
The Napa Valley Wine Train is another quintessential thing to do in Napa Valley. It's an experience that's truly one for the books. For the ultimate indulgence, get Napa Valley Wine Train Legacy Experience for a 6-hour adventure through wine country. Don't worry; you won't spend it all on the train. There are 3 stops throughout your journey, including the iconic Welcome to Napa Valley billboard, then to Charles Krug Winery, the oldest winery in Napa, and the award-winning V. Sattui Winery. From 10am until 4:30pm, you'll be treated to a 4-course wine country-inspired meal, a welcome glass of sparkling wine, gorgeous sceneries, and premier wine tastings. 
If 6 hours is too long for you, you can opt for the Gourmet Express Lunch experience instead. You can book it in conjunction with your room with us at Candlelight Inn to enjoy an exclusive discount. The Gourmet Express Lunch is a 3-hour train ride from Napa to St. Helena and return and includes a multiple-course gourmet meal that you can enjoy on board. 
The Best Bed and Breakfast in Napa Valley
Make this Labor Day weekend getaway in Napa Valley even more memorable, and stay with us at Candlelight Inn. Charming and intimate, we offer a beautiful respite from your Napa Valley adventures. 
With the help of our dedicated and attentive staff, we make sure every aspect of your stay is meticulously crafted to perfection and nothing short of extraordinary. From personalized gestures to anticipating your every need, our unparalleled attention to detail and friendly service are the hallmarks of our Napa Valley Bed and Breakfast. We take great pride in creating an ambiance that is both welcoming and indulgent. Book your room now and experience it yourself.