Summertime in Napa is all about keeping cool. After the morning fog burns off, the heat can oftentimes reach the 100's, causing visitors and locals alike to scramble for shade and a cool beverage.
Generally, Napa's got the 'cool beverage' part covered in spades and can offer a dizzying array of beer and white and sparkling wines to that end. The 'keeping cool' portion is a bit trickier and often means staying inside the dark, deep caves of a winery or the confines of a well air-conditioned tasting-room.
But what do you do when you want to be out in the stunning Napa landscape, enjoying its natural beauty and stunning vistas?
For one, get up early…. if you can make it to Ritual Coffee Roasters by 7:30 a.m., then great. Your effort will be well-rewarded by some of the best coffee in Northern California. Ritual started in San Francisco in 2005 and since then has cemented itself into Nor-Cal coffee lore. Their centralized location in the Oxbow district and Market along the Napa River make it the ideal spot to begin your journey.
Now that your caffeinated and ready to go, head out to Skyline Park and be one of the first to get in when they open (5$ per vehicle) at 8:00 a.m.
If you're an avid hiker, there's a collection of trails at your disposal to get a strenuous workout that can push ten miles and have elevation gains/losses in the thousand foot category. The reservoir at the top of the mountain provides shade and a cool breeze on a hot day and is a great spot to have a picnic.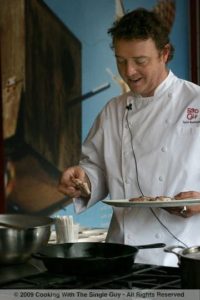 If you're just looking for a space to chill out, then Skyline's got you covered as well. There's no better spot in Napa to sit back and relax, or take a leisurely stroll than the Martha Walker Garden at the entrance to the park.  The Garden is home to the Napa Valley Chapter of the California Native Plant Society and has several environments within its three acres, including Redwood Forest, Oak Woodlands and Chaparral.
Your ideal Napa Summer's day begins in this case with the aforementioned visit to Ritual, yet sticking around and enjoying your coffee there until it's time for the Fatted Calf to open up just outside the Market proper ( Mon. – Sat. 9am, Sun. 10am).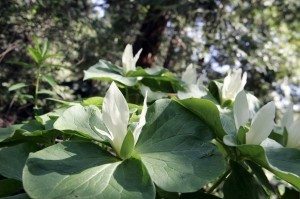 Within the confines of the tiny butcher's-sized space of Fatted Calf, lie some of the best hand-made charcuterie, sausages, fresh meat, sandwiches and salads the Bay Area has to offer.
I first got turned on to them at the Berkeley Farmer's Market in around 2007, and several years later when working at the Oxbow Market, was fortunate enough to have them open up right behind where I was at.
Co-owner Taylor Boetticher and his crew used to saddle up to my bar after a long day creating their magic and I got a first-hand sense of how hard they worked, and also how down-to earth the guy is.
His shop is stacked with all you'll need for that long picnic later at the Martha Walker Garden, and later that day as you're lying in the shade, stuffed, you'll be content with being wise enough to follow this advice.
On the way back into town, stop into the Oxbow again and if happens to be a Tuesday, stick around for Local's Night, it'll give one a true sense of what life's like in town.
If you're an Oyster lover, you would want to stop at the Hog Island Oyster Company and partake. There's an a rray of the best Oysters available in American waters, including Sand Isle Kumamoto, Hog Island Sweetwater and Salt Pond from Point Judith Pond, RI , as well as great beer and excellent white wines that pair perfectly available.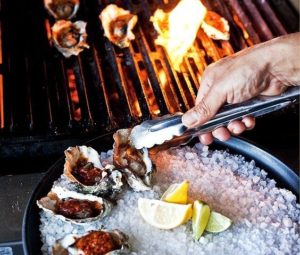 The bar is generally hopping and packed with interesting faces, or you can chill out on the back deck that overlooks the Napa River, which oftentimes casts a breeze around sunset that'll help cool you.
If you happen to be lucky enough to be staying at the Candlelight and enjoyed the advice given herein, ask Scott or Sam for a similar day, and they'll hook you up.
*** For the adventurous woman with a Culinary bent, Fatted Calf is offering its Pig + Woman + Knife course that has participants breaking down a whole hog into its primary parts, prepare roasts and other porcine delights. The class is taught by women for women and is being offered on July 12th. 

By Joseph Mora C.W.P