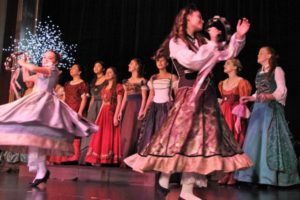 Oftentimes in life it's the unpleasant things that can lead to breakthroughs in other areas. Take this year's Napa Valley earthquake for example.
The chaos and fear experienced that morning led to relief and a renewed sense of community in its aftermath; a deeper appreciation of what can oftentimes be taken for granted.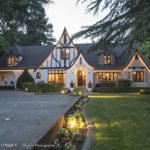 The rebuilding process carries with it the seeds of change. Oftentimes, those changes can lead to an increased sense of happiness which comes from regenerating and rebuilding. New environments mean new opportunities and nowhere in Napa is this more evident than in downtown.
The nexus of change these past few decades has been centered in downtown, the emergence of the Oxbow district leading the way in revitalizing an often overlooked district.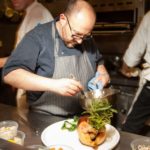 Then the restaurants came, Oenotri, Morimoto, and Ubuntu to name a few, bringing the type of world-class fare to downtown people had come to expect when dining up-valley.
The recent earthquake rattled Oenotri somewhat, but no extensive damage was done. Morimoto experienced no problems and continues to anchor the refurbished riverfront area, particularly in the wake of the recent closure of Fish Story down the street.
Ubuntu closed its doors a couple years ago, but its departure has created space for the new Torc, Celtic for "Boar," using the animal's theme of 'representing both the principles of hospitality and feasting and the skills of hunting and war,' as their philosophy.
Where Ubuntu was all about vegetables, Chef Sean O'Toole has made Torc about omnivore essentials prepared exquisitely. They recently received their liquor license and O'Toole promptly hired bartender – not mixologist – but bartender Corey Harrison to deliver classic cocktails with a modern twist.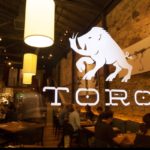 The space has always been alluring, but with the combination of O'Toole's cooking and a classic cocktail now available, it's irresistible.
Longtime downtown stronghold and local's favorite Zuzu Tapas has weathered the economic storms of the past few decades and now owner Mick Salyer continues his love-affair with Spanish cuisine by opening La Taberna, just three doors down from Zuzu at 815 Main Street.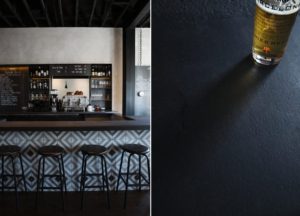 La Taberna seems as if it was created with Ernest Hemingway's classic short story A Clean, Well-Lighted Place in mind: the comings and goings of a busy downtown, all inhaling and exhaling to the rhythms of late night among the most comforting food — and of course a sublime beverage to put oneself in the proper mood for watching the drama of life unfold.
Inspired by the Pintxo bars of northern Spain, La Taberna is "a modern take on a classic Spanish tavern. Embracing the natural bounty of northern California in a wide array of Latin-infused flavors, La Taberna is the place to enjoy honest good food and drink. Have a quick bite and a cocktail or linger with friends for a full meal paired with a bottle of wine."
My last professional gig in Napa was Maître'd for a lunch with a few lucky winners of a Napa Valley Opera House auction, as well as the musicians of the film soundtrack La Vie En Rose who'd performed the night before at the Opera House and hosted by the estimable Margrit Mondavi.
Chef Ken Frank of La Toque cooked in the private home of Opera House Board Members, while I served and poured the copious wines in the dining room and the attendees conversed in French.
What the lunch made me realize, was how dialed in the Opera House is into the roots of Napa.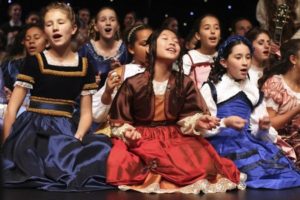 So when founder of the iconic Knitting Factory, one of New York's longest running music venues, Michael Dorf opened City Winery in the Opera House, I knew it was bound to become something special.
Saturday, September 20th, Dorf's City Winery hosts VOENA, "a captivating, multi-cultural, world music experience that redefines "choir" the way Cirque du Soleil redefines "circus." Over 140 children from ages 6-18 to celebrate music through voice, sound, rhythm and movement.  Singing in over 23 languages, VOENA has performed around the globe bringing their message to unite the world with children's voices."
Also this winter, City Winery will bring the enigmatic Portland Cello Project (or, PCP, as their fans affectionately call them) on January 28th.
According to City Winery Press, "The group has built a reputation mixing genres and blurring musical lines and perceptions wherever they go. No two shows are alike, with a repertoire now numbering over 1,000 pieces of music both expected and unexpected to come from a cello. "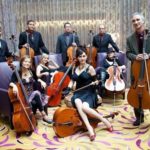 A perfect evening would begin with dinner at Torc – a few doors down from the Opera House – followed by the show, perhaps a nightcap, and then back to the Candlelight for a serene night's sleep to a Happy Holiday.
One of the businesses that sustained considerable damage in the quake was the hip neighborhood wine bar Carpe Diem. There's a happy ending to the story, though, as they're the perfect example of the aforementioned theme of "unpleasant things leading to breakthrough's in other areas," they recently moved into the Oxbow Market for a pop-up concept that features their famous Quack and Cheese, Steamed Bun Pork 'Taco' with hoisin glaze and house made kim chi, not to mention their house-crafted Aftershock IPA on draft – and – here's the kicker – they're the only restaurant in the Oxbow with a liquor license!
Inside tip is to show up on Tuesday's "local's night" and see how the people who wait on you, pour you wine and check you in eat and celebrate. You will not be sorry.
Although downtown is alive with energy and continues to grow, it's important not to overlook up-valley and all there is. This winter seems to be all about happiness in the valley. Whether that comes from knowing one of the biggest quakes that will ever be felt has passed, or just a sign of the times is unclear, however, the result is a felicitous feeling from check-in, to check out.
Up-Valley
With one of the most sustainable spreads in the valley, all-organic Long Meadow Ranch presents an old-world experience in a modern context, producing wine, olive oil, organic vegetables and grass-fed beef for Chef Stephen Barber's no-nonsense, but ever so flavorful food.
I first came to know Barber's cooking through the Michelin – recommended Barber's Q in the Whole Foods parking lot in Napa; a true local's place.
Long Meadow Ranch's New Year's Eve Party promises to be an opportunity to truly unwind and relax in the rustic chic environment of the place and enjoy Barber's four-course family-style prix-fixe dinner menu, Long Meadow Ranch Wines, excellent cocktails and festive live music. (Reservations available by phone at (707) 963-9181 or online @ www.longmeadowranch.com/Farmstead/Restaurant.)
The Restaurant at the Meadowood Resort is a hidden gem up-valley that recently maintained its third Michelin Star in this year's list along with Thomas Keller's French Laundry.
Thirty-eight year old Chef Christopher Kustow has brought vision and world-class execution to the secluded and posh Relais & Chateaux spot which hosts the annual Napa Valley Wine Auction. Service is perfect, and each dish shines in its own right, using the best of local fare in a masterful way.
This year is the seventh Kustow will present Meadowood's annual 12 Days of Christmas, a showcase of the best culinary talent the world has to offer, as visiting chefs from around the globe strive to create their best in Kustow's technological marvel of a kitchen in one day.
Among Chef's the event has quietly become a cult legend. It's opulent – and costly – but if you've ever wanted to truly know what a world-class, memorable meal is all about…this is your ticket.
Kustow will cook the last evening, December 20th, and I'd imagine he'd want to reclaim his space in the kitchen – should be unparalleled dining.
This winter's line-up of music and food in Napa seem particularly joyous. The candles are burning bright throughout the valley, the sense of regeneration and appreciation genuine.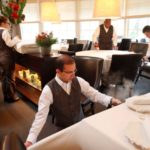 At the Candlelight, you can ask Sam or Scott to arrange anything for you, and they'll cheerfully accomplish the task. That alone should put a big smile on your face.
Meadowood's 12 Days of Christmas chef lineup
Day 1
Dec. 5: Matthew Orlando, Amass Restaurant, Copenhagen
Day 2
Dec. 6: Frank Castronovo and Frank Falcinelli, Frankies Spuntino and Prime Meats, Brooklyn, N.Y.
Day 3
Dec. 9: Kobe Desramaults, In De Wulf, Dranouter, Belgium
Day 4
Dec. 10: Alexandre Gauthier, La Grenouillère, La Madelaine sous Montreuil, France
Day 5
Dec. 11: Blaine Wetzel, the Willows Inn, Lummi Island, Wash.
Day 6
Dec. 12: Joshua McFadden, Ava Gene's and Roman Candle Baking Co., Portland, Ore.
Day 7
Dec. 13: Virgilio Martínez of Central, Lima, Peru, and Lima London, London
Day 8
Dec. 16: Grant Achatz of Alinea, Next and the Aviary, Chicago
Day 9
Dec. 17: Corey Lee, Benu and Monsieur Benjamin, San Francisco
Day 10
Dec. 18: Esben Holmboe Bang of Maaemo, Oslo
Day 11
Dec. 19: Ignacio Mattos, Estela, New York
Day 12
Dec. 20: Christopher Kostow, the Restaurant at Meadowood, St. Helena
By Joseph Mora C.W.P.