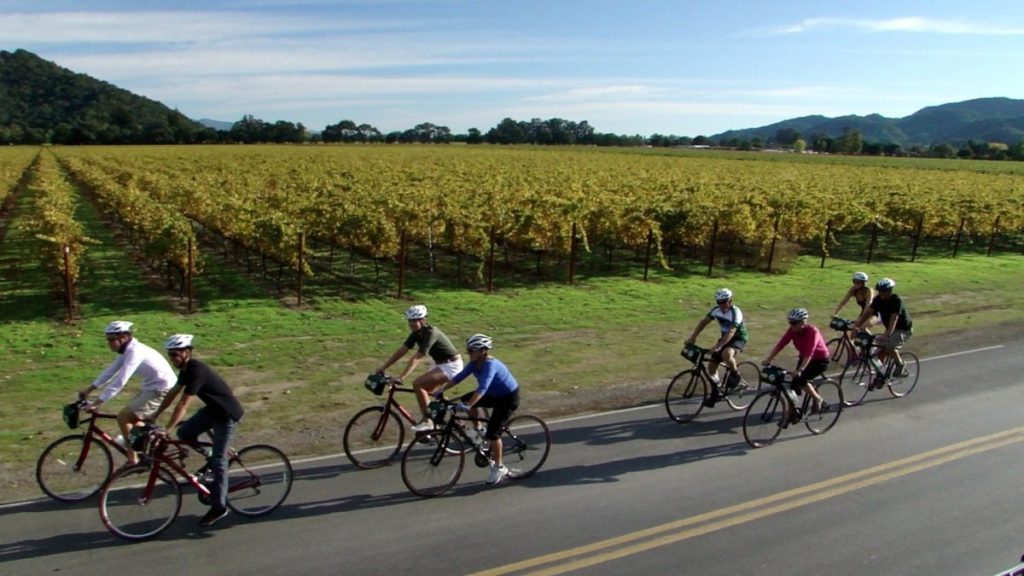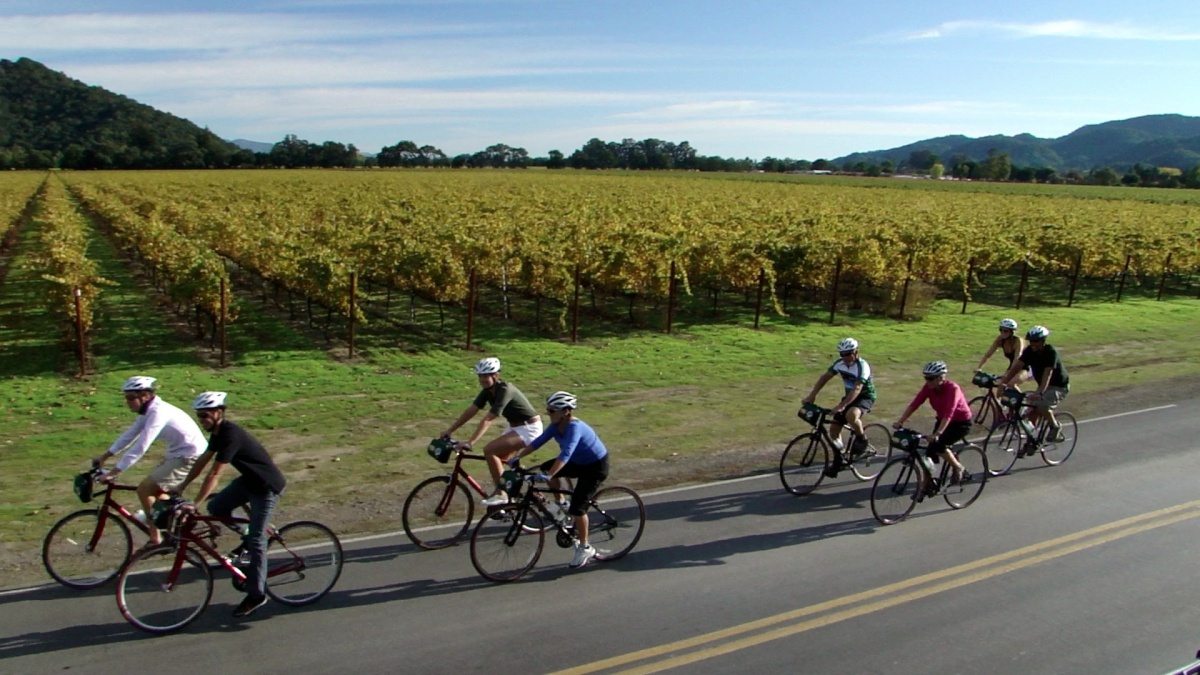 Napa Valley is an exquisite and beautiful place to visit.  This legendary valley is filled with exquisite restaurants, top-rated wineries, relaxing spas, a variety of arts and cultural attractions, and of course a variety of outdoor recreation.  Whether it's your first time here, or you've been here time and again, there is always something new to discover.  To beat the busy traffic of the summer season in Napa and make the most out of your visit to wine country, we recommend embarking on one of the beautiful bike tours through wine country, and seeing the valley as you've never seen it before.  To get started on your adventure, book your room at our upscale Bed and Breakfast, located in the charming town of Napa.  We are perfectly situated on the border of Sonoma and Napa at the gateway to the Los Carneros wine region, and consistently go above and beyond to make our guest's experience in Napa Valley nothing short of exceptional.
Bike Tours through Napa Valley
Touring Napa Valley and wine tasting via bike instead of car is a wonderful idea any time of year, but especially during the busy summer months. When you aren't worried about being stuck in chaotic traffic, you have a chance to slow down, breath in the fresh air, and appreciate the natural beauty that surrounds you as you pedal from one destination to the next.  Our go-to experts for bike tours through Napa Valley are the knowledgeable guides at Napa Valley Bike Tours.  They offer plenty of bike tours to suit every need, with the most popular being the Classic Napa Valley Bike Tour.  This full-day tour is suitable for casual riders, with an average of 3-6 miles between each winery.  Along the way, you'll learn plenty about the "vineyard-to-bottle" process, enjoy beautiful scenery, stop off at boutique and family-owned wineries, and enjoy a fabulous picnic lunch overlooking the vineyards.  Guests at the Candlelight Inn Bed and Breakfast even enjoy a discount on this wonderful bike tour.
If you don't want to dedicate a full day to these fun bike tours but still want to enjoy this unique experience, there is a half day tour available as well.  One of the more unique bike tours will take you up close and personal with the vineyards as you go offroad and Cycle IN the Vineyards.  Are you feeling even more adventurous?  Combine one of these fabulous bike tours with a hot air balloon ride over the valley, or indulge all of your senses with their pedal, pamper, and plunge tour, which not only features the regular winery bike tour, but also includes a fantastic lunch at Redd Wood in Yountville and an indulgent spa treatment at the North Block Spa.  To take advantage of any of these spectacular bike tours, you first need to book your room at our luxury Bed and Breakfast in historic Napa.  We look forward to helping you enjoy the best experiences that Napa Valley has to offer.