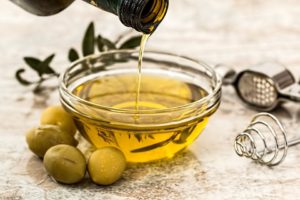 There is, of course, no activity in Napa Valley more popular than wine tasting.  Whether you visit a local wine bar or tasting room, or whether you arrange a more intimate tour or barrel tasting, wine tasting is the premiere activity for those who visit Napa Valley.  Situated at the border between both Sonoma and Napa, the Candlelight Inn is the perfect destination for a wine-filled winter weekend in Napa Valley.  Though the wine is exquisite, there is much more to Napa.  Take for example, the variety of olive oils, artisanal chocolates, charcuterie, cheeses, and other delicious tastes found here. Book your room at our romantic Bed and Breakfast, and explore the variety of tastings found throughout Napa Valley.
Tastings Throughout Napa Valley
Napa Valley is the premier destination for food and wine, known of course for its acres upon acres of beautiful vineyards. However, Napa Valley is also full of olive trees, some over a century old.  While you're here in Napa, why not break from the typical wine tasting and tours, and instead spend an afternoon sampling some of the delicious olive oils produced here?  Round Pond Estate is the perfect place to enjoy an intimate olive mill tour and tasting.  The opportunity to explore their handcrafted olive oils, red wine vinegars and citrus syrups is a must for dedicated foodies, where guests will enjoy a guided tasting of both oils and red wine vinegar blends. Long Meadow Ranch, located in the hills above Rutherford, is home to Napa Valley's oldest olive orchards. Their oils are consistently considered amongst the best in America. If you're looking for a single place to sample a variety of olive oils and other tastings, try The Tasting Bar at The Spice Islands Marketplace in Helena.  This is a wonderful place to sample super-premium olive oils, artisan chocolates, charcuterie, cheeses, and much more.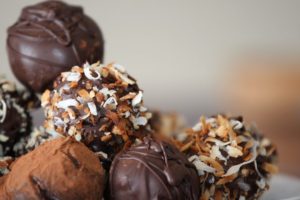 Napa Valley's chocolate scene is small but strong, and is the perfect compliment to a delicious weekend of wine tasting.  La Forét Chocolate, featuring chef Wendy Sherwood, the former pastry chef at French Laundry, should be at the top of any chocolate lover's list.  You may even want to join her exclusive online allocations club, where you'll enjoy a seasonal collection of exceptional chocolate bonbons.  One of the newest artisinal chocolate shops in Napa Valley is Kollar Chocolates, where owner Chris Kollar creates small batch chocolates on site in an open kitchen, allowing shoppers a glimpse into the enticing action.  A discussion of chocolate in Napa Valley would be incomplete without mentioning the artistic creations at Woodhouse Chocolates.  Book your room at our romantic Bed and Breakfast, and discover the endless possibilities for tastings and pairings in beautiful Napa Valley.