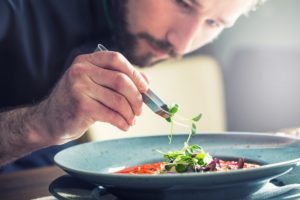 Napa Valley has long been one of the most highly regarded romantic destinations in the country.  Though we certainly have been feeling the amorous air at our Napa Valley Bed and Breakfast for the past couple of weeks, we also recognize that there's so much more to Napa than romance.  Good wine and good food have been staples of Napa Valley for decades. Napa has long been considered a hotbed of culinary invention.  In fact, Napa is the original foodie destination; a legacy that lives on today.  Given the incredible culinary environment that surrounds us, we're excited about some upcoming events coming to Napa in February and March of this year.  If a vacation centered around some of the most delicious food in the country sounds good to you, then book your room at our romantic Bed and Breakfast today.  It's never too early to plan for these popular events!
Napa's Culinary Events
From top-rated, Michelin Starred celebrity chefs to flavorful and inventive international cuisine, Napa is a exciting place to dine. At the end of February and March, there are 3 exciting culinary events coming to Napa.  First, on February 23rd, is the Napa Culinary Crawl.  This regularly occurring event is a walking food and wine tour that features Downtown Napa's top restaurants. You will walk, taste, and sip your way through the best tasting rooms and restaurants that Napa has to offer.  Tickets to the Napa Culinary Crawl are $30, and include delicious small bites and drinks at the following places:  Napkins Bar and Grill, Tarla Mediterranean Bar and Grill, and Uncorked at Oxbow.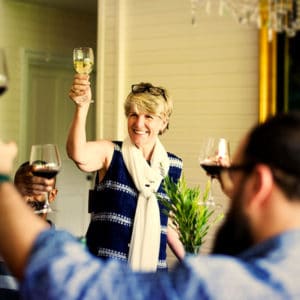 In March, Napa will be host to two incredible events: Flavor! Napa Valley, and First Taste Napa.  Tickets are already on sale for both, so now is the perfect time to start making your plans.  First Taste Napa actually kicks off the larger Flavor! Napa Valley event on the evening of March 22nd.  It's a chance to gather together with over 15 of downtown Napa's best restaurants, and more than 40 of the Valley's top wineries at the Culinary Institute of America's new Downtown Copia Campus. Chefs will be showcasing their favorite dishes, each to be paired with an exceptional wine.  There will also be live entertainment and an auction of certain magnum editions of rare wines.  Tickets are $95, and worth every penny.  This promises to be a chance to experience Napa at its finest.
From March 22 – 26th, Flavor! Napa Valley will be one of your best chances to sample the finest cuisine Napa has to offer. Guests can choose from a variety of events, including chef demonstrations, intimate winemaker workshops, Grand Tastings and other exclusive experiences.  Net proceeds will benefit the Culinary Institute of America, which will only serve to keep the culinary traditions of Napa Valley alive for generations to come.  Some of the top events include:
Napa Valley Wine Tour
Chef Demo with Tyler Florence
The ultimate Cabernet experience with Steve Leveque
The Blend Experience at Paraduxx
The Grand Tasting
Tickets are already starting to sell out for the key events at Flavor! Napa Valley, so it's time to act fast.  If you're interested in more culinary activities while you're in town for these great events, look into the many great classes and food adventures offered at CIA's new Copia campus in downtown Napa.  Book your room at our romantic Bed and Breakfast in Napa today, and enjoy one of the best culinary adventures of the year!