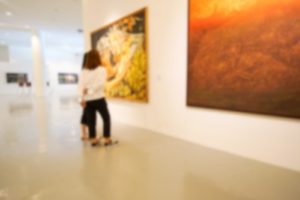 Spring is finally here, and we can hardly wait for the exciting things Napa has in store for the next few months.  The Arts, in every form imaginable, have long been a central aspect of life in California's Napa Valley.  April is, by far, the most creative and inspiring month to immerse yourself in the beauty of Napa Valley.  It's time again to celebrate the Arts in April, a month long celebration of community and culture.  This year marks the 7th year of this incredible event, which will no doubt be a spectacular month of artistic inspiration.  Make your trip as exceptional as possible. Book a room at our romantic, top-rated Napa Bed and Breakfast.  
See the Arts in April
When you step into many of Napa's finest wineries, you'll find more than great wine.  Oftentimes, you'll find an incredible and unique collection of cultivated artworks. Throughout Arts in April, guests to Napa Valley will enjoy 4 weeks of events designed to showcase these incredible collections.  This year, Arts in April officially kicks off on March 31st with the Friday Night Gala ENGAGE Art Fair at Calistoga's Napa County Fairgrounds.  This interactive art experience includes a curated selection of San Francisco Bay Area art, craft, and design.  Artists will be present throughout the event, and guests will enjoy a delicious sampling of local wine, food, and live music.  Events throughout the remainder of the month include the following:
Select wineries to visit throughout the Arts in April celebration include the following:
Afterwards, retreat to the tranquil ambiance of our Bed and Breakfast, where you'll enjoy rest and wake up refreshed for another exciting day in Napa. Book your stay at our Romantic Bed and Breakfast today, and experience the best of Napa's art scene in April.