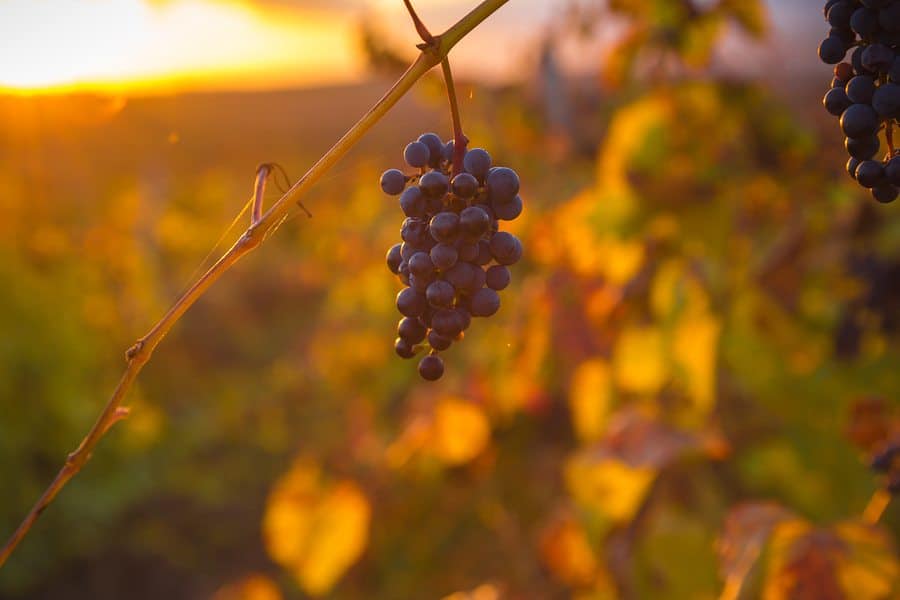 As summer comes to an end, it's time to start looking forward to the fall harvest season in Napa Valley.  It's one of our favorites, as it's when the rewards from all of the hard work of this year's wine season come into full focus.  Fall Harvest season in Napa Valley, which typically runs from mid-August through October, is one of the most popular times of year to visit California's premiere wine country destination. Wineries time their grape harvest carefully, and once the signal is given from winemakers, vineyard workers race against time to pick grapes at their peak of ripeness.  The harvest months are an excellent time to come for wine tasting, and to get insider glimpses into the winemaking process.  While you're here you can take part in fun events like grape stomps and wine blending as well.  Fall is beautiful in Napa Valley.  Book your room at our romantic Bed and Breakfast today.
Join in the Fall Harvest in Napa Valley
The earliest part of the fall harvest season in Napa Valley has already begun, but the best is yet to come.  The first wine grapes to be harvested are the sparkling and white wine grapes, and many of them have already made their way to crush pads around the valley.  Red wine grapes take a little longer to reach peak maturity, so they aren't usually harvested until closer to October, depending each year on weather and other factors.  The latest wine grapes to be harvested are those that make a delicious Cabernet Sauvignon.  Napa Valley Vintners offers an excellent play by play guide to the fall harvest.
If you want to take part in the fall harvest this year, there are a variety of ways you can join in the fun.   Many of these events are available each year, and have become perennial favorites in Napa Valley.  Whenever possible, make reservations for these fun events early!
2017 Fall Harvest Wine Parties
The fall harvest season is also a time of celebration in Napa Valley.  Harvest parties in Napa Valley combine a love of great wine with live music, dancing, and lots of seasonally fresh food.  It goes without saying that the wine will be plentiful during these exceptional fall events.  Come join us in Napa Valley at any one of these celebrations, and you'll appreciate just how hard the farmers and winemakers work throughout the year.
Fall is a time for winemakers to sit back, relax, and appreciate their seasonal works of art. There's nothing better than a glass of wine sipped under the fall sun, surrounded by the colorful fall vineyard views that have captivated the hearts of many over the years. A romantic fall getaway is exactly what you need.  Book your room at our Bed and Breakfast today.