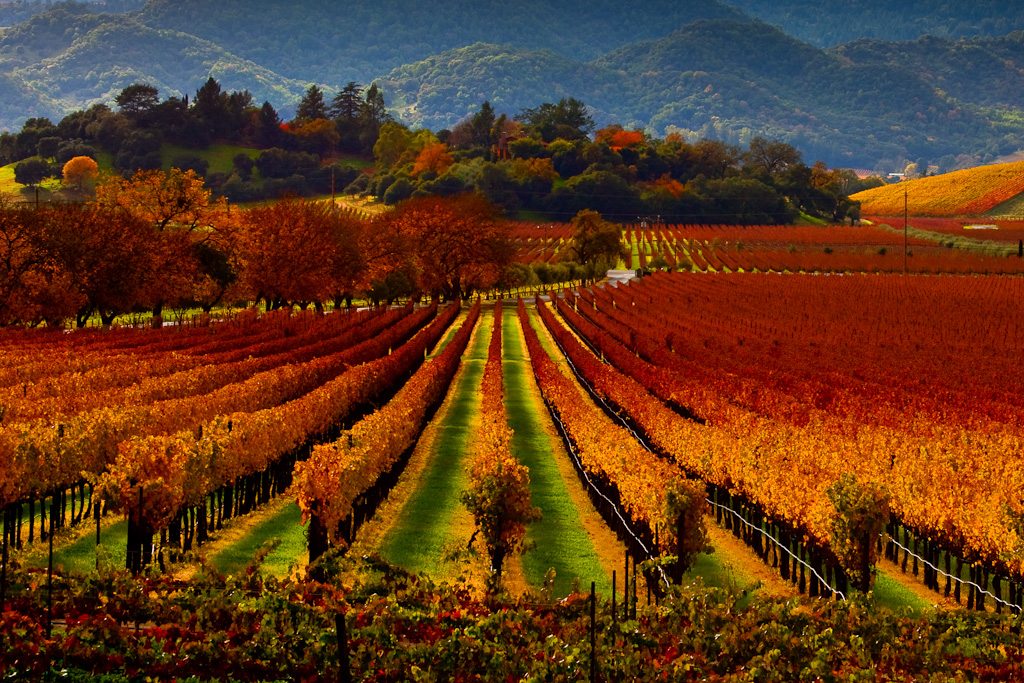 Now that Labor Day Weekend has passed, we can officially, though reluctantly, say goodbye to summer, and welcome the fast-approaching fall. The annual fall grape harvest is well underway across the valley, and winemakers are in full celebration mode.  This is, after all, the season where the fruits of their labor come to fruition, and when all of the the hard work pays off. Everywhere you look, whether it's the hillsides or down in the valley, the trees are already showing hints of their colorful autumnal hues. As the crowds begin to thin, now's a great time to plan a getaway to our romantic Inn.  While you're here, let us help you plan and arrange wine tours, so you can truly see the best of Napa.  Book your room at the Candlelight Inn today.
Traditional Napa Wine Tours
There are many wonderful reasons to visit Napa, but tantamount to all of them is the wine. Great wine is one of the simplest pleasures in life, and no one does it better than Napa Valley. There are, after all, over 500 wineries, and even more tasting rooms that call this valley home. That said, the sheer number of delicious wineries and elegant tasting rooms to visit can make it a little overwhelming to plan your time in Napa. Let us help! Wine tours in Napa are diverse and always entertaining.  To make your visit to Napa less stressful, we recommend you plan in at least one of these amazing wine tours:

Unique Wine Tours
Perhaps you've been to Napa before, and have done the more traditional wine tours.  This time, maybe you're looking for something a little out of the ordinary?  We have some great ideas!  There are truly a lot of wonderful wine experiences in Napa Valley, but here is a small selection of some of the best and most unique wine tours in Napa Valley:
Fall is a time for winemakers to sit back, relax, and appreciate their seasonal works of art. One of the best ways to experience the culture of Napa is taking wine tours. You'll taste great wine along the way, and it won't take you long to see why Napa Valley has become an enduringly popular vacation destination.  Book your room at our Bed and Breakfast today.