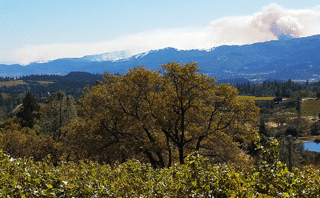 If you've been listening to the news coming out of Northern California's wine country, you'd be rightfully concerned about visiting us in Napa Valley right now.  There are currently several wildfires burning in the area, and they have had a devastating impact on homes and businesses in the region. As a region that heavily relies on tourism to maintain the local economy, this has and will certainly continue to be a hardship for our community.
Contrary to what the news has portrayed, however, Napa is still open and ready for business.  The wildfires aren't threatening the town of Napa, and the effects from the smoke are minimal, which you can see in the photo above, graciously offered by our friends at Robert Craig Winery.  As of a couple of days ago, the skies were blue and the air quality was back to normal.  Now is the time when Napa businesses need your support the most!  In that light, if you have a reservation at the Candlelight Inn Bed and Breakfast now or in the near future, we urge you to keep your reservation.  Napa is a resilient and strong community, but we can't do that without the help of our guests and visitors to the region.
There are still a number of wineries open, many of them still working through the heart of the annual Harvest season.  As we head into November, it'll be time to sit back, relax with a delicious glass of wine, and enjoy the fruits of all of the hardworking men and women of wine country.  If you happened to have reservations or tickets to a show during your stay in Napa, you'll want to check cancellations with the venue.  Many performances and events have been delayed.  In the meantime, a few of the upcoming things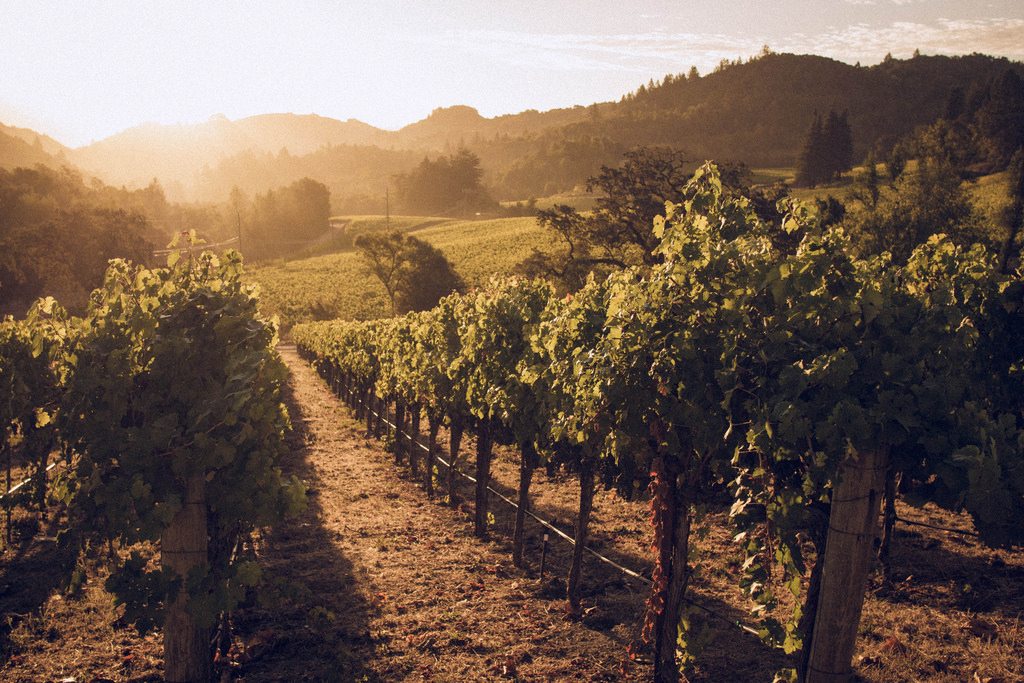 we still have to look forward to in Napa include:
Finally, enjoy your time in Napa by relaxing in the comfortable accommodations at the Candlelight Inn Bed and Breakfast. We're here to make your stay the best imaginable, so don't hesitate to ask!  Please keep those reservations you already have, and come show Napa the support it needs as we recover from these wildfires! Call us if you have any questions.  We'd be happy to talk.