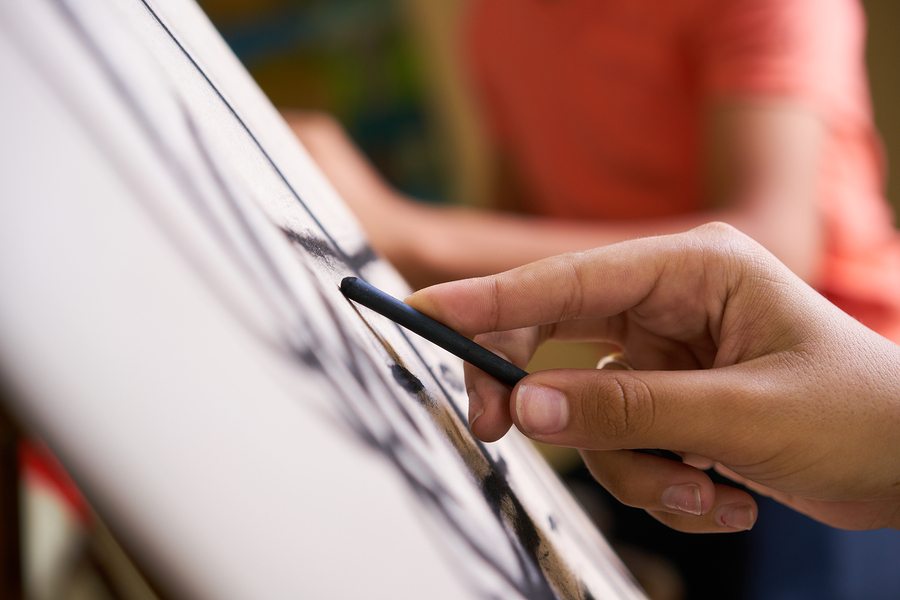 We've said this before, but it bears repeating: There's so much more to Napa Valley than just great wine and delicious food.  In fact, there are a number of beautiful things cultivated right here in Napa, California, and this spring is the perfect time to celebrate them. Each April, Napa Valley takes a small step back from its focus on wine, and brings the arts community into the forefront.  The entire month of April, aptly called Arts in April, is dedicated to celebrating Napa's deeply rooted artistic values. This month-long celebration features a variety of special events spread out across the valley, offering guests an immersive experience into the culture of Napa Valley. Come stay with us anytime this April, and enjoy this one of a kind cultural celebration.  Book your room at our Napa Bed and Breakfast today.
Celebrate the Arts in April
2018 is the 8th year for the Arts in April celebration in Napa Valley, filling the calendar with activities like fairs and exhibitions, live music and theatre performances, storytelling, culinary arts, and other hands-on activities. There are smaller events at various wineries, museums, and galleries across the valley, in addition to 4 larger city-wide celebrations each weekend.  Downtown Napa will celebrate First Street Napa: Artist Alley on April 21, 2018. First Street Napa is downtown Napa's newest outdoor shopping and dining destination.  During the Arts in April celebration, there will be eight large-scale murals and art installations from artists across the Bay Area on display, as well as live performances throughout the day. There are so many other fantastic events happening throughout the month, but far too many to list here.  A full event schedule is available online, but here are a few of the featured events to look forward to this year:
Celebrate in Calistoga with their annual Sarafornia Celebration, which features the ENGAGE Art Fair. This is one of the signature events, and is the kickoff event to the annual Arts in April celebrations.
Enjoy the Arts in the Streets celebration at Lyman Park in St. Helena.
Enjoy the Kitchens in the Vineyards home and garden tour in the Napa Valley, a self-guided tour that features statement kitchens, outdoor entertaining, published design, and Napa Valley living at its finest.
See some of Sterling Vineyard's famous Sterling Art Collection throughout the month of April.  Works include wine related works by Ansel Adams and Pablo Picasso in the upper winery tasting room.
Wrap up the month in Yountville with their Art, Sip, & Stroll event.
Downtown Napa itself is an art lover's paradise.  Every 2 years, Napa Art Walk creates new art installations of works from artists in the western U.S., and some new pieces were recently installed.  DoNapa wrote up a great blog about these new pieces, which you'll see as you meander the streets of downtown Napa this spring. The Arts in April is truly an incredible celebration of community, and we welcome you to experience it with us. Our exceptional Innkeepers are here to help guide you to the best events and activities happening in Napa and surrounding areas this month. Book your stay at our Napa Bed and Breakfast today!