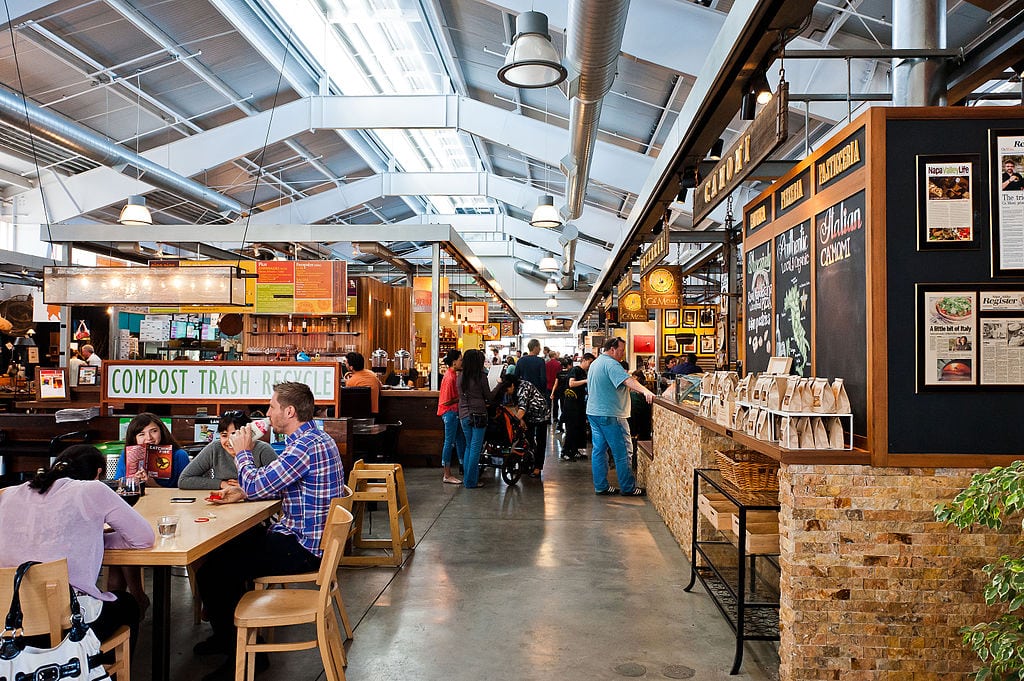 A visit to the Oxbow Public Market should be at the top of list of things to do and see in Napa.  It's located in the Oxbow District of downtown Napa, and is considered to be one of the premiere gathering spaces for great food, wine, and entertainment. It's frequented by both visitors and locals alike. Within the market, you can expect to find cooking classes and demonstrations, wine and beer tasting, fantastic shopping, and of course a farmers market.  It's also a relaxing place to take a break, and enjoy the scenic outdoor deck overlooking the Napa river. Book your stay at our romantic Bed and Breakfast today, and come explore this incredible Napa gem with us.
What You'll Find at the Oxbow Public Market
Oxbow Public market, which is celebrating it's 10th year of being in business in downtown Napa, features 40,000 square feet of diverse merchants, including local food vendors, artisan cafes, and an organic market featuring local farms. The market and its purveyors have a shared commitment to offering organic, sustainable, and local goods. It's open 7 days a week, often until 9:00 p.m. Inside, you'll find an incredible range of merchants, including the following:
There's often live music and other fun events happening at the Oxbow Public Market, which makes it a true one-of-a-kind destination in downtown Napa. It's the perfect place to gain a deep understanding into the local culture of Napa Valley. Book your room at our Napa Bed and Breakfast, so you can visit the incredible Oxbow Public Market this summer.