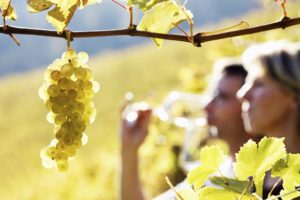 Spring isn't too far away, which means many of us are starting to make plans for this upcoming spring and summer. Hopefully, those plans include at least one getaway to the stunning Napa Valley. The spring months in Napa, as the buds begin to break and the Vineyards and farms come alive again after a long and dormant winter, are nothing short of delightful. The summer months are busy, but packed with a variety of fun events and the same delicious wine and food you've come to expect when visiting us in Napa. Whatever your reasons for coming and whatever your timing, now's a great time to plan a getaway to our romantic Inn before our rooms are booked up.  While you're here, let us help you plan and arrange wine tours, so you can truly see the best of Napa.  Book your room at our romantic Napa Bed and Breakfast today.
The Best Napa Wine Tours to Take in 2019
There are many wonderful reasons to visit Napa, but tantamount to all of them is the opportunity to drink and taste a great selection of wine. Great wine is one of the simplest pleasures in life, and no one does it better than Napa Valley. There are, after all, over 400 wineries and tasting rooms that call this valley home. That said, the sheer number of delicious wineries and elegant tasting rooms to visit can make it a little overwhelming to plan your time in Napa. Let us help! Wine tours in Napa are diverse and always entertaining.  To make your visit to Napa less stressful, we recommend you plan in at least one of these amazing wine tours:

Unique Wine Tours to Try in 2019
Perhaps you've been to Napa before, and have done the more traditional wine tours.  This time, maybe you're looking for something a little out of the ordinary?  We have some great ideas!  There are truly a lot of wonderful wine experiences in Napa Valley, but here is a small selection of some of the best and most unique wine tours in Napa Valley:
One of the best ways to experience the culture of Napa is by taking one (or more) of these wine tours. You'll taste great wine along the way, and it won't take you long to see why Napa Valley has become an enduringly popular vacation destination.  Book your room at our Bed and Breakfast today.