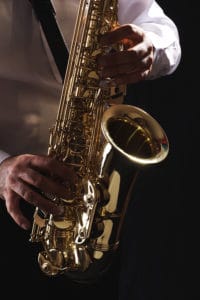 There's so much more to Napa's wine country than good food and wine.  Take, for example, the many spectacular live music performances at Blue Note Napa, the premier live music venue and jazz club in downtown Napa. In fact, this venue is so good that it's reminiscent of old-world jazz clubs in New York City's famed Greenwich Village.
If you're a jazz fan, chances are you've frequented Blue Note Napa at least once or twice during your time with us. But if not, this fall is the perfect opportunity to visit this intimate venue, where you'll enjoy one of the finest entertainment experiences in Napa Valley. Are you curious to learn more? Keep reading to see which acts will grace the stage at Blue Note Napa this fall. As you make your plans, be sure to include a stay at Napa's most romantic Bed and Breakfast, the Candlelight Inn.  Book your room with us today!
Blue Note Napa is a Feast for the Senses
Blue Note Napa, which makes its home in Napa's historic Opera House, not only provides an immersive live music experience but also offers guests an exquisite dining experience.  Enjoy an evening of farm-to-table gourmet cuisine, served alongside some of the best local wines. It's a blend of creative forces as unique as California's Wine Country itself.
If the Blue Note Jazz Club sounds familiar, you may be thinking of the original in Greenwich Village of New York. It was founded in 1981 and is easily one of the best jazz clubs in the world. It's long featured the biggest names in traditional and contemporary jazz, blues, R&B, big bands, cabaret, and more. The Blue Note Jazz Club in New York was one of the first venues to offer an upscale, intimate music experience of this kind. And now, you can have that same experience at one of this legendary club's sister venues, Blue Note Napa.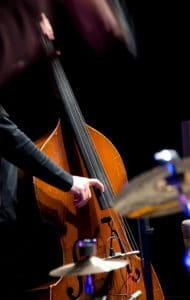 This fall and winter, there are a number of great acts coming to Blue Note Napa. Here are 5 performances to look forward to:
Stay at The Most Romantic Napa Bed and Breakfast
There are a lot of reasons to love Napa in the fall, least of which is taking in a vibrant performance at the incredible Blue Note Napa. As with every great vacation, it starts and ends with the perfect place to stay. For that, there are the unbeatable accommodations at Napa's most romantic Bed and Breakfast, the Candlelight Inn.  We offer exceptional guest rooms coupled with unparalleled service and hospitality, all just minutes from downtown Napa. You'll find that one of the best parts about waking up in Napa Valley is enjoying our signature breakfast, made-from-scratch daily with seasonal local produce. It's been called a work of art.
Spend your days browsing the many great shops in downtown Napa, or heading off to a wine-tasting adventure around the valley.  Candlelight Inn is situated at the gateway to the Los Carneros wine region and on the border between Sonoma and Napa. From this one incredible location, wine tasting during this slower cabernet season in which we now found ourselves is truly limitless. From the moment you first arrive, you'll find that no detail is overlooked. Let us show you how a getaway to California's wine country should really be. Book your room at our Napa Bed and Breakfast today.