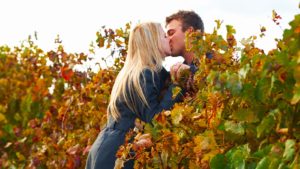 It's bold to assert that we are the Best Napa Bed and Breakfast, but it's a statement we can firmly stand behind. We're also one of the most romantic choices for lodging in Napa, and pride ourselves on curating the perfect trip to Napa, whether you've been here time and time again, or whether this is your first visit to wine country.
After many incredible years in business, we're thrilled to have seen so many guests cross our threshold each year, and we are looking forward to an incredible 2020 with our guests, friends, and family. If you're looking for a beautiful and fun getaway destination this winter, consider staying at the Candlelight Inn so you, too, can experience the best Napa Bed and Breakfast!  Book your room at our romantic Inn today!
8 Reasons to Stay at our Napa Bed and Breakfast
We know that an essential part of a great getaway is where you stay. Where you stay and the experience you have there can often make or break the trip and how you remember it. To that end, we take special care to treat you to a truly romantic and one-of-a-kind stay while you're at our Napa Bed and Breakfast.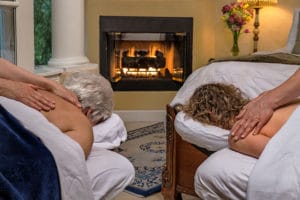 Beyond just being able to say you visited our romantic Inn and Napa's beautiful wine country, here are 8 more reasons to come stay at our Napa Bed and Breakfast in 2020:
We offer 11 distinctly decorated guest rooms, each thoughtfully designed with you in mind. Every detail is attended to with genuine care to ensure our guests experience a getaway that far exceeds their expectations.
We are within easy driving distance of everything you could possibly want to do in downtown Napa, including the finest restaurants, entertainment, shopping, and more! Not only that, but we border the wine tasting regions of Napa and Sonoma, and are situated at the gateway to the Los Carneros region. It's wine tasting heaven right in our backyard!
We put extra touches into everything we do, including our amenities. All the "standard" amenities are far beyond ordinary, and they include things like pillow-top mattresses and Comphy brand linens.
We also offer value-added amenities and services, including in-room couples massages.
Each of our guest rooms has the latest and greatest in technology, including flat-screen TVs and free WiFi.
Each night of your stay is followed by a delicious, gourmet breakfast made right here at the Inn. We utilize fresh and local products whenever possible. Our breakfasts are considered by many to be the absolute best in town, and the only way to savor our culinary delights is by staying with us!
We've curated excellent business recommendations, and are always happy to extend ideas and recommendations to our guests.  In fact, we offer a full concierge service to our guests so you can make the absolute most out of your time in Napa.
We make travel easy and offer a range of packages, each designed with some of the top experiences and attractions in Napa in mind.
Do You Need More Reasons to Visit Napa?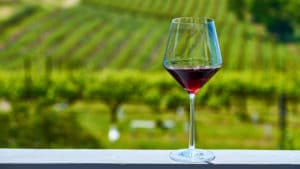 Having the opportunity to stay at the Best Napa Bed and Breakfast is certainly a good enough reason to make the journey here.  But if you're looking for more than just a romantic place to stay, Napa certainly won't disappoint!
Napa is, of course, the country's premier wine tasting destination, with more wineries, vineyards, and tasting rooms to visit than you can possibly conquer in one trip. Napa also hosts an incredible variety of exciting weekend events and activities throughout the year, many of which have proven extremely popular.  Your time here can be spent dining out, sipping on wine, shopping, biking, hiking, driving through the beautiful countryside, laughing with friends, or just relaxing and focusing on romance at our Napa Bed and Breakfast. Whatever it is you want to do, rest assured you'll find it here!
If there's something you really want to see or do in Napa, it's best to book early, and book often.  What are you waiting for? Come see the best of California's wine country, and stay at the Best Napa Bed and Breakfast.  Book your rooms at Candlelight Inn today!