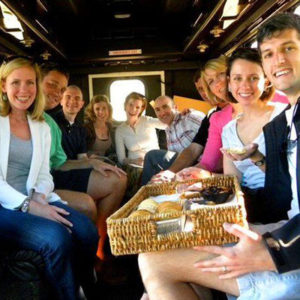 Are you thinking about taking Napa Valley Wine Tours sometime in 2020?  Great idea!  And, the sooner the better. Though it may not be obvious at first glance, winter is one of the best times to visit Napa Valley. The vineyards are barren, as bud break is still a couple of months away, but that offers a sort of stark beauty in and of itself.
More importantly, winter is the time of year when fewer crowds descend upon California's premier wine tasting region. With fewer crowds in the popular Napa Valley, you'll face less competition in the valley's most popular restaurants and tasting rooms, and fewer people booking up the most popular Napa Valley Wine Tours. Don't let winter fool you. Now's a great time to plan a getaway to our romantic Inn, located near downtown Napa. Book your room at the Candlelight Inn Bed and Breakfast today.
Napa Valley Wine Tours You Simply Must Try
There are many wonderful reasons to visit Napa, but tantamount to all of them is the wine. Great wine is one of the simplest pleasures in life, and no one does it better than Napa Valley. There are, after all, over 500 wineries, and even more tasting rooms that call this valley home. That said, the sheer number of delicious wineries and elegant tasting rooms to visit can make it a little overwhelming to plan your time in Napa. That's where Napa Valley wine tours come in! Wine tours in Napa are diverse and always entertaining and by far one of the best ways to see the best of Napa Valley. 

Just as there are plenty of great wineries to choose from, there are plenty of great wine tours to choose from.  Here are our favorite Napa Valley Wine Tours that we recommend to our guests who stay with us at our Napa Bed and Breakfast:
The Napa Valley Wine Train is easily one of the most popular experiences in all of Napa Valley.  Not only is it a great wine and culinary tour, but a great way to see the area as well. On the journey, you'll enjoy a delicious, multi-course meal aboard a beautiful vintage rail car.  The 25-mile journey begins with a tasting of their private label wine from Raymond Vineyards, followed by selections from their award-winning wine list.  The Napa Valley Wine Train offers a range of different experiences, but their winery tours are exceptional.
Join one of the daily Platypus Wine Tours, or arrange for your own private tour, and get ready to learn everything you need to know about Napa Valley's wine culture. Their most basic of tours, the Join-In Wine Tour, visits four different wineries, either in Napa or Sonoma. It's great for those who don't know which wineries they want to visit.  Their private tours, suitable for 1-8 guests, are perfect for those who do have an idea of where they want to head for the day.
Napa Valley Bike Tours is a wonderful way to see Napa Valley, no driving required! Tours can be guided by a knowledgable local guide and either full or half-day, or you can create your own self-guided tour.
If you're looking for a distinctive and private wine tour through both Napa and Sonoma, considering enjoying a day with one of our service providers. They will take you out on a wine country tour, helping you to discover the hidden gems of Napa Valley, and taste rare vintages you won't find everywhere else.
Contact our incredibly helpful concierge service for more information, and for help scheduling tours, reservations, and anything else you may need.
More Tours and Tastings in Napa Valley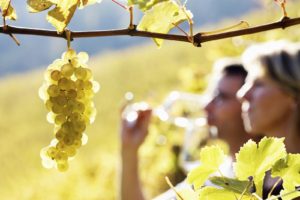 Perhaps you've been to Napa before, and have done the more traditional Napa Valley wine tours.  This time, maybe you're looking for something a little out of the ordinary?  We have some great ideas!  There are truly a lot of wonderful wine experiences in Napa Valley, but here is a small selection of some of the best and most unique Napa Valley Wine Tours:
Best Lodging in Napa Valley
Winter is a time for winemakers to sit back, relax, and appreciate the delightful fruits of their labor all while preparing for another busy growing season ahead. One of the best ways to experience the culture of Napa is taking wine tours. You'll, of course, have the opportunity to taste some delicious California wine, but more importantly, you'll learn some of what goes into producing these popular bottles year after year.
At the end of the day, relax and unwind at our romantic Bed and Breakfast, located just outside of downtown Napa.  It won't take you long to see why Napa Valley has become an enduringly popular vacation destination.  Book your room at our Bed and Breakfast today.