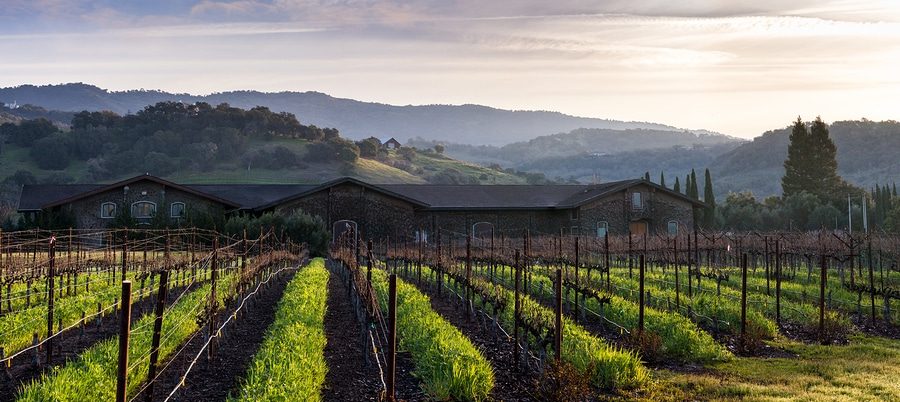 Have you ever been in a hot air balloon? This spring is the perfect opportunity to take to the skies and soar over the stunning vineyards of Napa. Hot air ballooning over the beautiful countryside is one of the most unique and inspiring ways to appreciate the special beauty of a given area, especially an area as visually stunning as Napa Valley! We've heard these sensational rides described as a nature walk through the sky, which is something we think perfectly sums up the experience. You're bound to leave feeling a renewed appreciation for our natural world and Napa Valley itself.
If you're looking forward to a hot air balloon ride over Napa, our Bed and Breakfast can help! Our Ultimate Napa Valley Wine Tour Package includes everything you need to enjoy the perfect escape in the country's premier wine region, including a ride on the Napa Wine Train, a hot air balloon ride, a private wine tour, an in-room couples massage, and accommodations at our romantic Inn. You can book just the hot air balloon flight, but why would you when you can enjoy the best of Napa? Book this extraordinary lodging package at our Napa Bed and Breakfast today!
The Best Hot Air Balloon Ride in Napa
We think the best time of day to take the skies above Napa in a hot air balloon is early in the morning, timed perfectly so you enjoy the sunrise from an entirely new vantage point. It also generally is the time of day when the wind is calmest, meaning your ride is less likely to be canceled due to weather. Once your on your way, enjoy the unfolding views. As the sun peaks its way above the horizon bathing the valley below in its golden glow, you'll be left awestruck and wanting to relive the experience time and time again.
Hot air balloon rides booked through us will be through Napa Valley Balloons. The hot air balloon rides over Napa typically last for approximately an hour, but the entire experience, including pre and post-flight treats, can take as many as 3 – 4 hours. As you soar over the valley, your pilot will act as your tour guide, pointing out local highlights and welcoming questions. Generally, the hot air balloon ride takes somewhere between 8 – 20 people, but private flights for two can be arranged, too. Just give our Inn concierge a call, so we can arrange the perfect flight and combination of experiences for you.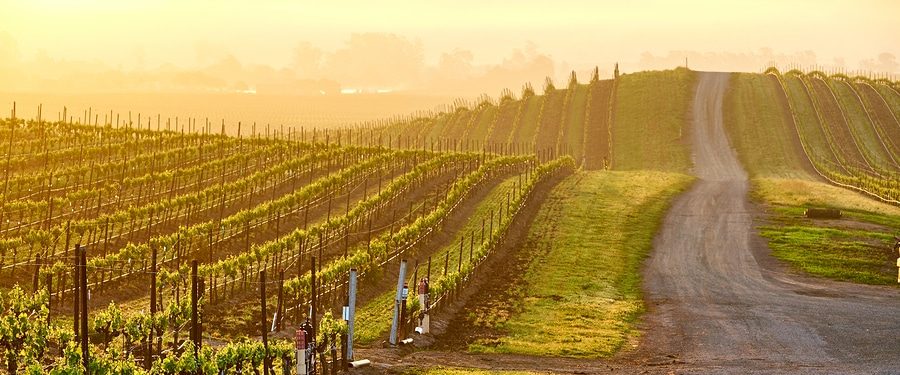 5 More Things to do in Napa This Spring
Though we put hot air ballooning over vineyards at the top of our list of things to do in Napa this spring, there are a number of other wonderful things to do, including wine tasting, hiking, biking, dining, and just relaxing at our B&B.  Though it's hard to choose a favorite, spring really is one of the most beautiful seasons to be here in Napa. Here are a few things on our "must-do" list this spring!
Bud Break is just around the corner, but in the meantime, the regional mustard crop will soon be displaying their friendly bright yellow flowers, a sight which is sure to put a smile on your face.
Join us anytime in April, and celebrate the Napa Valley Arts in April celebration, which showcases more than 40 arts and cultural events throughout the valley.
Go wine-tasting, and enjoy fewer crowds competing for the most popular wineries and tasting rooms around town.
Spend an afternoon traversing the trails in Skyline Park. You'll enjoy beautiful views and the park's native plant garden.
Take a ride on the Napa Valley Wine Train, the top attraction in the area. Try their Estate Tour, where your first stop is at the iconic Domaine Chandon vineyard to taste a classic Brut or delightful sparkling rosé. The light bubbles offered on this tour are a great way to celebrate the arrival of spring. The Vista Dome car and rail journey is also great during spring, as it offers incredible views of the countryside reawakening for spring.
Stay at The Best Napa Valley Bed and Breakfast
You can spend a full week in Napa and still have a long list of things to do and see. But, that's what makes it such a great getaway destination! You can come back time and time again throughout, perhaps each time in a different season, and experience something entirely new. And, each time you do visit Napa, we hope you'll stay at our romantic Bed and Breakfast, located just minutes from downtown Napa in a secluded paradise of our own.
Each morning of your stay at our B&B begins with a scrumptious breakfast and is followed by hours of fun exploring wine country. Our Inn concierge will happy to help you arrange an itinerary for your stay, complete with tours, dinner reservations, in-room massages, and whatever else you may need. For the getaway of a lifetime to Napa Valley, book your room at the Best Bed and Breakfast in Napa.