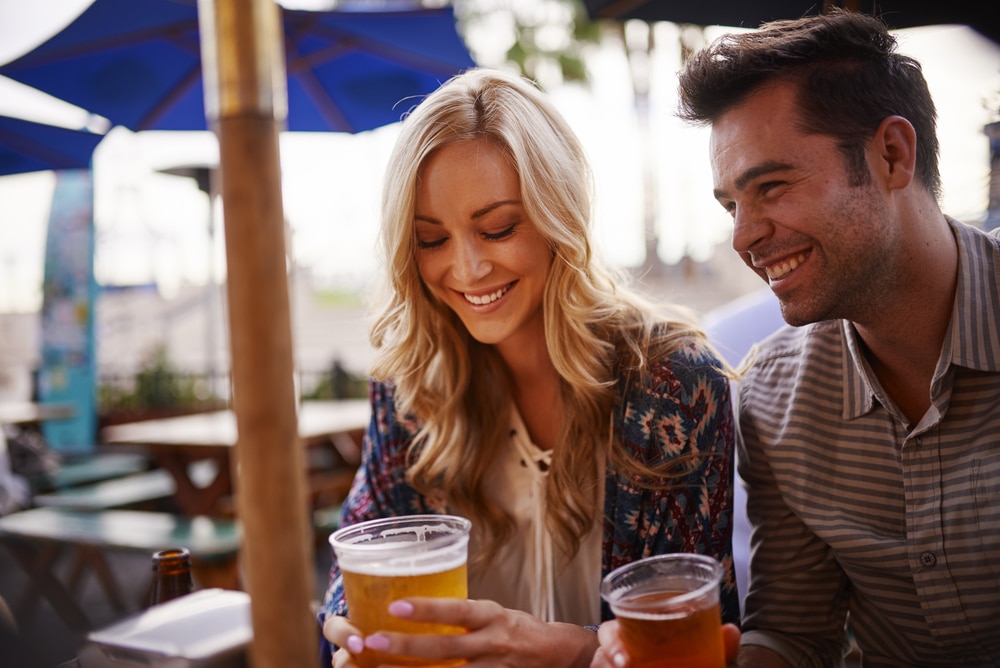 We all know that you'll find amazing wines here in the Napa Valley, but why not mix it up a little on your vacation and try some tasty brews from these Napa Valley breweries. Summer is the perfect time for a refreshing pilsner on the patio, a hoppy IPA while overlooking the vineyards, or even cozying up with a local porter in front of the fire. At these Napa Valley breweries, you'll find amazing outdoor spaces and very drinkable beers.
Part of the enjoyment of a getaway to Napa Valley is the diversity in the dining and imbibing options you'll find here. Though you might not expect to visit one of the wine capitals of the world and come home with a new favorite brewery, if your mind and palate are open, you could surprise yourself. Additionally, since these Napa Valley breweries know their audience, you'll more than likely find an amazing glass of wine there too.
Our Napa Valley Bed and Breakfast is the ideal location for winery or brewery tours in the area. We're less than 10 minutes from downtown Napa and centrally located to the other lovely small towns of the valley. Our lush garden grounds and back pool terrace offer lots of private and cozy places to enjoy an adult beverage, so we always encourage guests to bring back their favorites and imbibe here at the Inn, especially if you're still a bit unsure about crowded spaces.
Come reset and unwind with us in the Napa Valley and book your room today!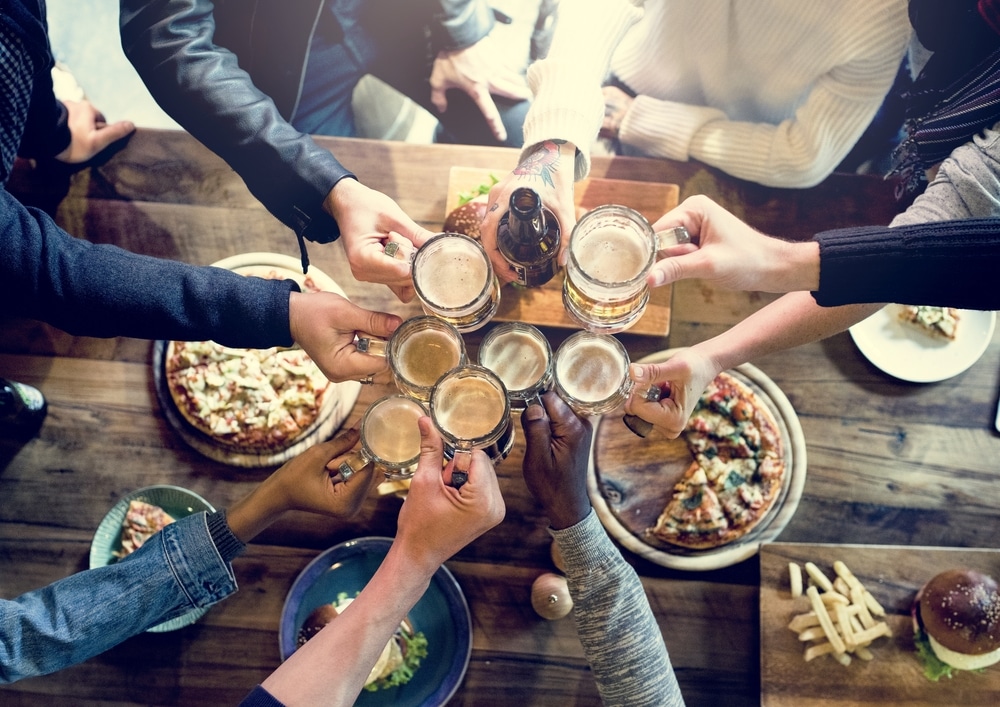 Try These Great Napa Valley Breweries for Something Different
For a perfect getaway to our area of California, you'll for sure line up a day (or few) of wine-tasting all over the valley. Planning a day in between that's more focused on beer at these Napa Valley breweries can really add a touch of something different to your adventures out around town.
Napa Valley Breweries near Downtown:
Napa Valley Breweries in the Outlying Areas:
Sonoma Springs Brewing Co: If you plan to head out to Sonoma at some point on your stay, stop by this brewery serving California and German-style ales. They offer about 20 beers on draft or grab some of the vibrant labeled canned beers to go and bring them back to the Inn.
Mare Island Brewing Co: Down about a half hour south in Vallejo, this is one of the Napa Valley breweries that has two taproom locations. The Ferry Taproom offers sweeping views of Mare Island and the ferry coming in an out of dock. Also along the waterfront, the Coal Shed Brewery has an industrial-vibe with a fantastic outdoor beer garden area.
Napa Valley Brewing Company: The little town of Calistoga is just under an hour from our Napa Valley Bed and Breakfast, and while this area is known for its hot springs and wineries, check out the outdoor patio at this brewery for a locally brewed beer and a tasty lunch or dinner.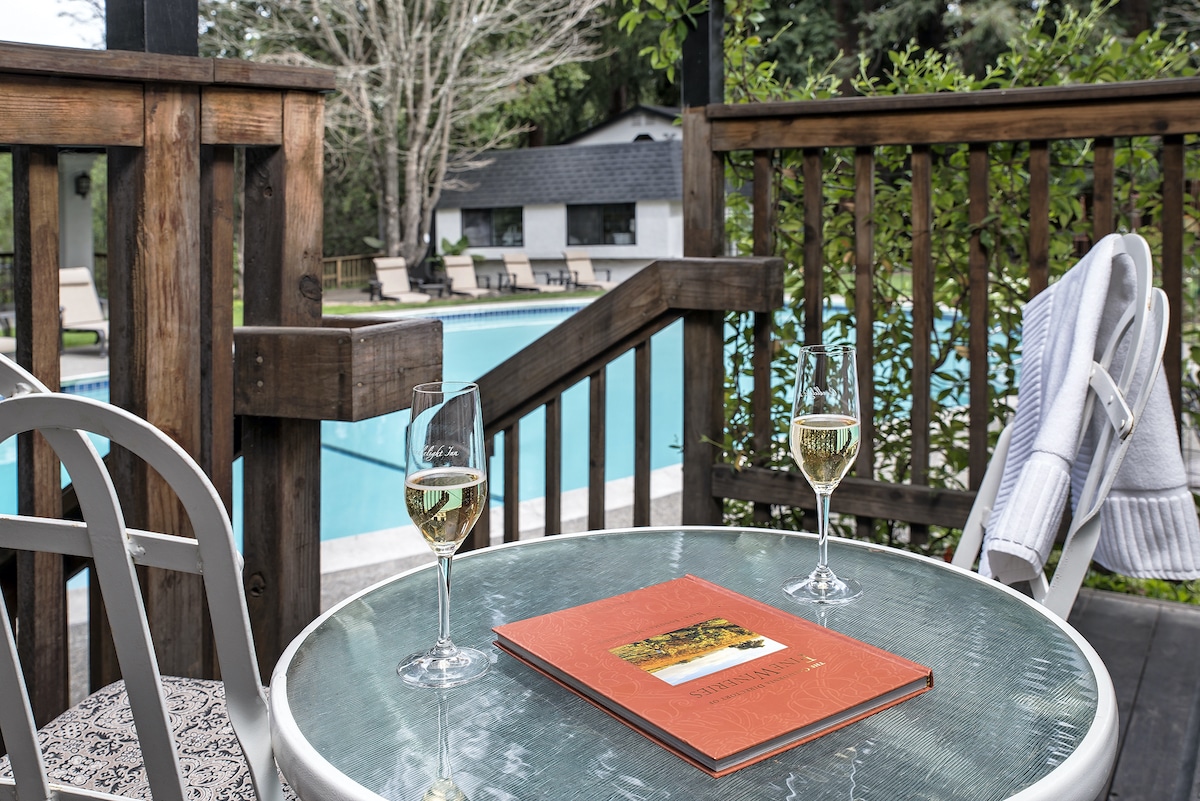 Enjoy Poolside Views at Our Napa Valley Bed and Breakfast
As you approach our elegant white Tudor-style Napa Valley Bed and Breakfast, you'll feel a sense of calm wash over you. Tucked in a private grove of Redwoods and with manicured gardens and grounds, the whole space radiates a relaxing aura. Your mind and body just automatically switches off to vacation-mode. As you check into your pristine guest suite, with crisp, fresh linens and beautiful views, you can settle in and take a breath.
While on your stay, please utilize our knowledgable concierge to book Napa Valley adventures, anything from restaurant reservations to in-room couples massages. Join us each morning in our tranquil dining room for fresh brewed coffee and our scratch made multi-coursed breakfasts. The menu changes daily, but is always full of seasonal ingredients and absolutely delicious. Check our availability today and get your next vacation at the Candlelight Inn on the books!