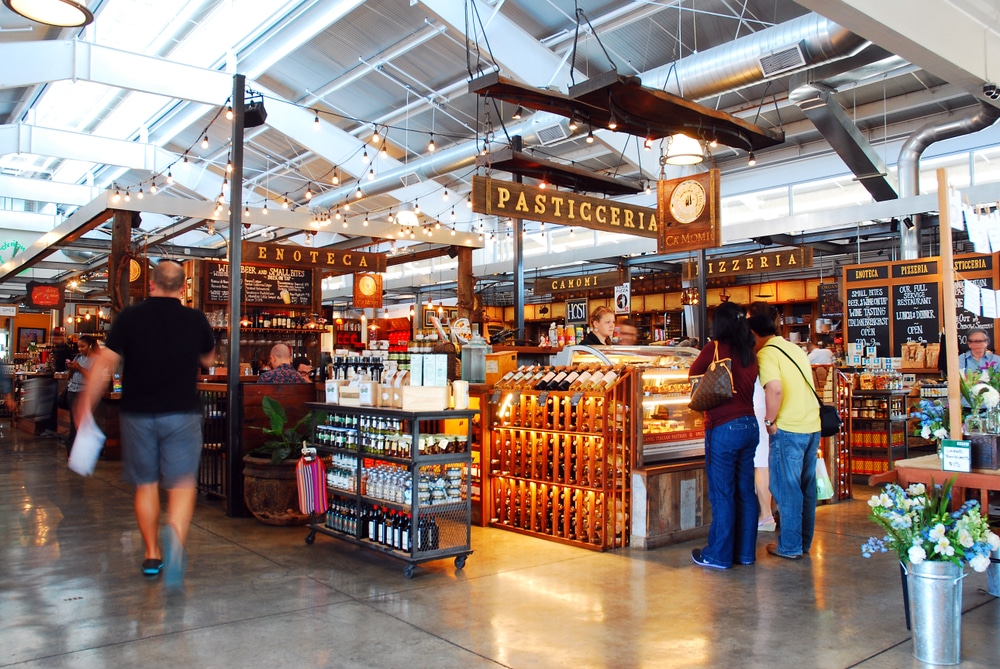 Oxbow Public Market has been a mainstay for shopping and dining in downtown Napa since 2007. Since its opening, the market has evolved into a community gathering space that celebrates the bounty of the Napa Valley's harvest, products, and purveyors. Oxbow Public Market is truly a one-stop shop—it's not just anywhere that you can have a glass of bubbly and oysters on the half shell before stocking up your pantry with local goods and produce.
The airy and spacious 40,000 square-foot marketplace is home to 22 merchants, each independently owned and operated. Visitors will find a large deck with seating overlooking the Napa River, as well as indoor spots and bar service at many of the restaurants. Wood-fired pizza, creative burgers, charcuterie and cheese boards, tacos, and ice cream are just the beginning of the culinary choices here at Oxbow Public Market.
Our Napa Valley Bed and Breakfast is only two miles from Oxbow Public Market and the other exciting attractions of the downtown area. The location of our elegant Inn puts you nearby all of the best there is to do in Napa, but you're set back on our peaceful grounds surrounded by a grove of Redwoods and our lush, manicured gardens. We're honored to be recognized by previous guests as one of the highest-rated bed and breakfasts in the Napa Valley year after year.
Come indulge for yourself and book your next getaway to our Napa Valley B&B today!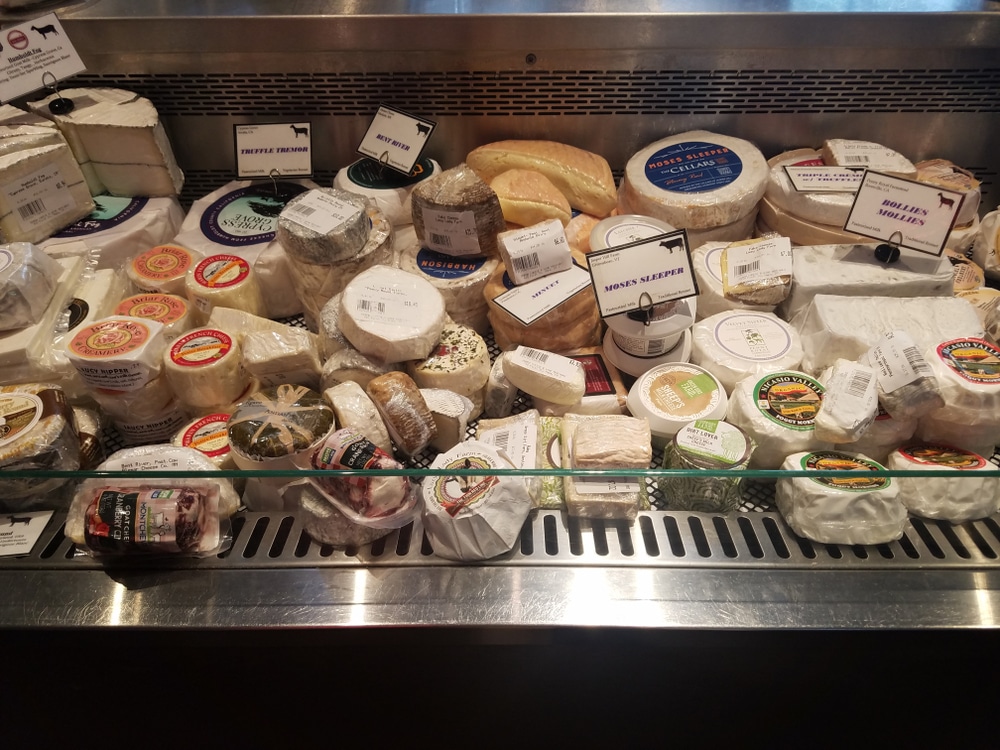 Great Finds at the Oxbow Public Market in Napa Valley
There are so many great things to discover at Oxbow Public Market that guests often make more than one trip on their getaways in Napa. Whether you're planning for a special picnic, shopping for souvenirs, or looking for lunch, the Market is the perfect spot to do it all.
Here are some of our favorite things to check out at Oxbow Public Market: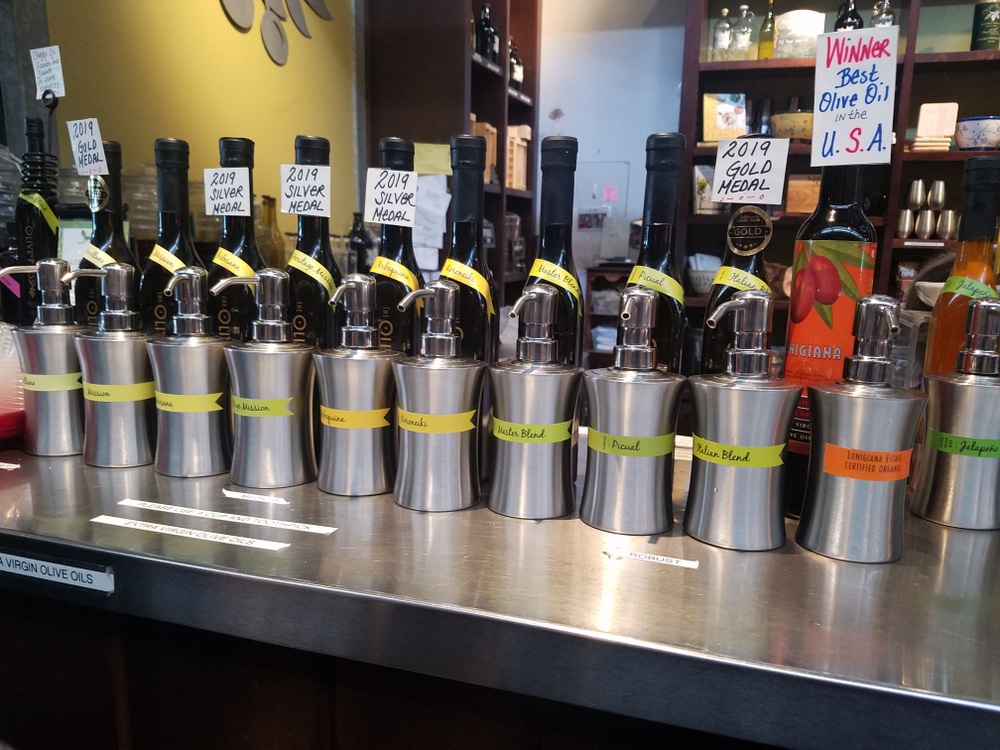 While Oxbow Public Market is open daily from 7:30 to 9 pm, it's best to check each merchant's hours here before planning your outing. As always, allow our concierge service at the Candlelight Inn to help with any questions or tips.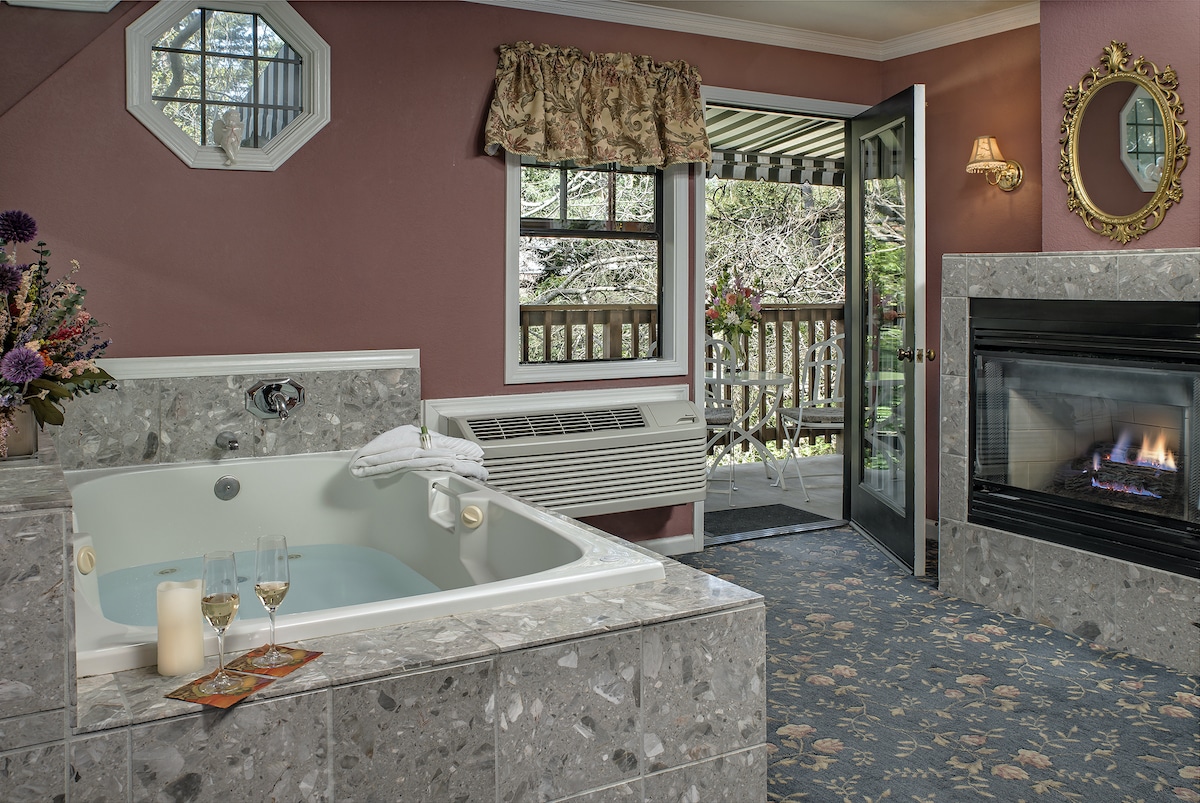 Elegant Lodging at our Napa Valley Bed and Breakfast
While you could definitely spend multiple hours at Oxbow Public Market, as a guest at our Napa Valley Bed and Breakfast, you'll be excited to get back to your suite to relax or hit our private pool while the last warm afternoons of fall are upon us. We love to create a convivial atmosphere here at the Inn, you'll often see other guests playing lawn games or wine tasting on the back patio.
Our 11 guest suites are all unique and exude romance and serenity that you won't find at larger hotel chains. For example, the Vista View Room (pictured above) has a private balcony with a stunning view of Walnut and Pine trees. Enjoy the warmth from the gas fireplace from your king-size bed or double spa soaking tub. It really doesn't get much better than this! Book your next stay in the Napa Valley today.