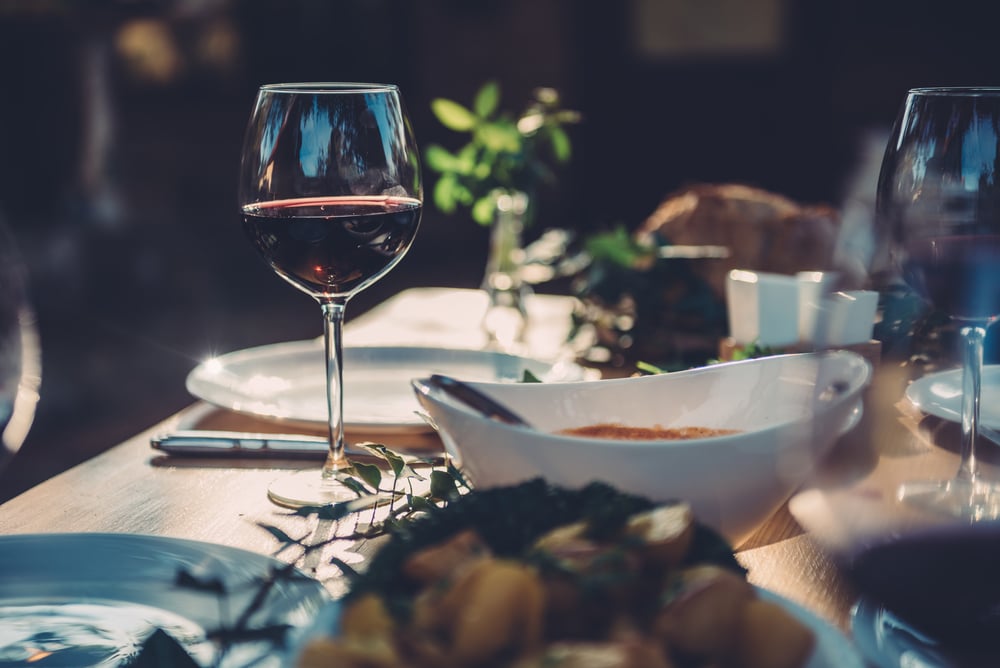 One of our favorite places to suggest for guests to visit is the Brasswood Bar and Kitchen in St. Helena. There are three classic Napa experiences here: wine tasting, fine dining, and a shop with local goods and grab-and-go items. Inside, you'll find big comfy booths under vaulted ceilings and outside, patio areas with fireplaces and fountains surrounded by the rolling hills of the Napa Valley.
The concept for Brasswood Bar and Kitchen is simple: elegant wines, delicious food, and warm service with an experience tailored to sitting back and relaxing. The Brasswood Estate features 17,000 square feet of caves where the winemaking occurs. You'll also find multiple tasting rooms, a bottle shop with rare finds, a sommelier-designed wine sensory experience, and a world-class restaurant run by Executive Chef David Nuno.
For the whole Napa Valley experience, you'll want to include outings like Brasswood Bar and Kitchen as well as other excellent Napa restaurants. Still, most importantly, you'll want to choose a lodging option that matches the elegance and atmosphere of California wine country. Thankfully, our Napa Valley Bed and Breakfast—the Candlelight Inn—has romantic and luxurious accommodations that create the ultimate setting for your getaway.
Check out our upcoming availability and book your next stay today!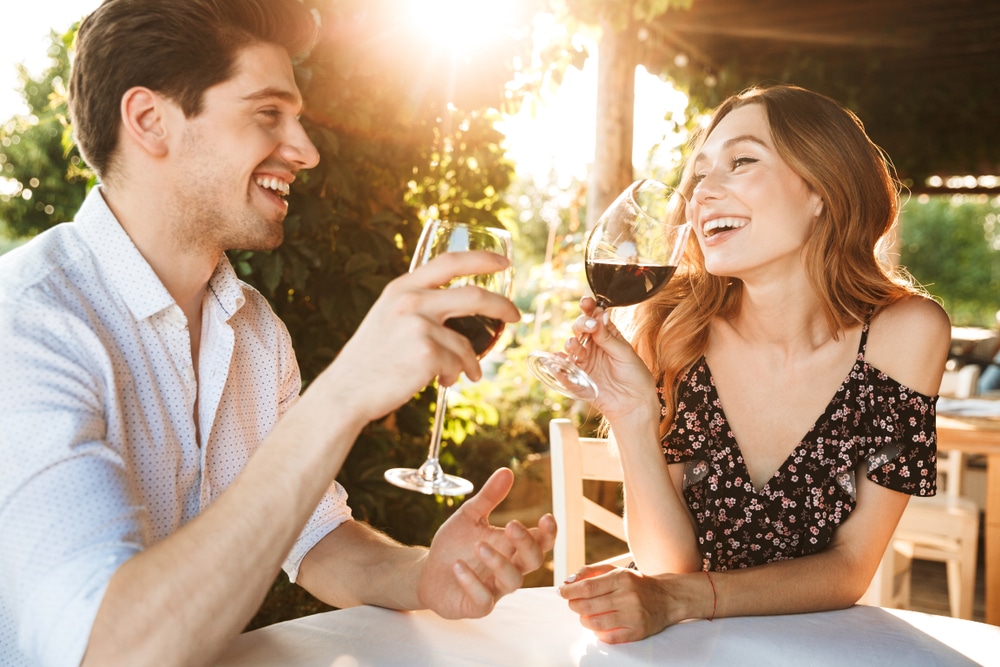 The Perfect Date at Brasswood Bar and Kitchen
We always suggest Brasswood Bar and Kitchen for a great date spot for wine tasting and dinner for two. We could spend hours on the outdoor patio, sipping wine and spending time with our friends or special someone. Make a reservation ahead (or allow us to help you with that) and start planning your outing to St. Helena.
Our three favorite things not to miss at Brasswood Bar and Kitchen:
Start with one of the wine tasting options, of which they offer four choices. The Signature Tasting focuses on Brasswood Cellars' current releases, while the Den Tasting, held privately by the fireside, showcases some of the past vintages. If you're really looking for a unique experience, opt for the Sensory Tasting, an immersive and curated class delighting all the senses. You can book your reservations here.
After a wine tasting, you'll want to grab a table at the elegant Brasswood Bar and Kitchen. The food menu focuses on simple dishes prepared with the finest seasonal ingredients. Guests are always raving about the warm mozzarella appetizer. Pro tip: even if it's not on the menu, be sure to ask your server!
Lastly, you'll want to pop into the bottle shop at Brasswood, where you'll find some phenomenal wines to take home with you. This is also where they offer their grab-and-go options, which include beautiful chef-designed charcuterie boards for the perfect wine tasting nibbles. Bring one back to the Inn!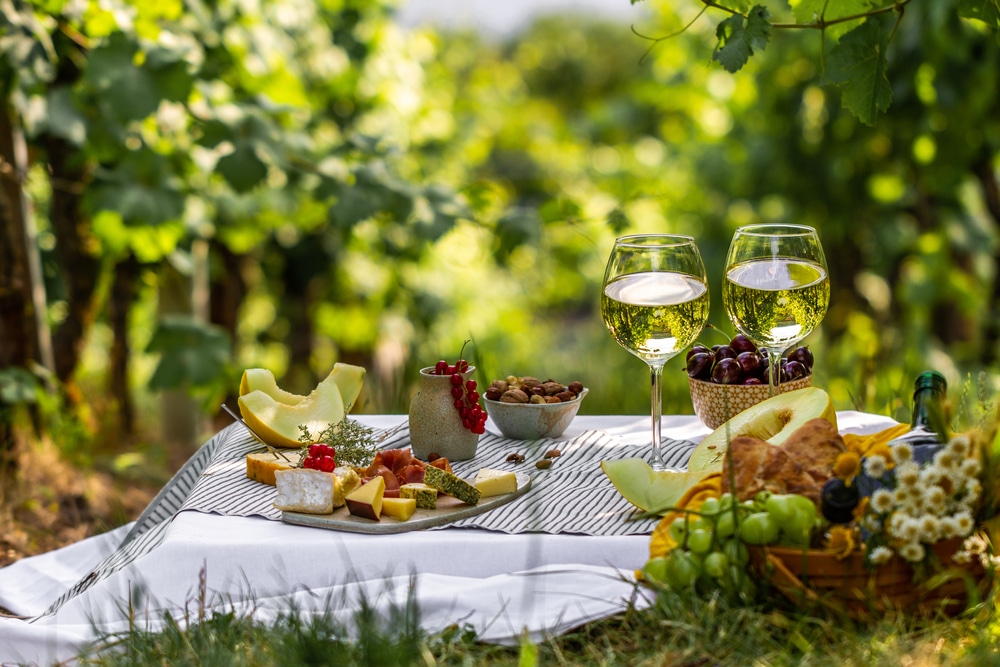 A few of our other favorite Napa Valley date ideas:
One of the most romantic things to do in Napa is a lovely picnic among the vines. Many wineries offer beautiful charcuterie and cheese boards to pair with wine tastings. Be sure to check out our Napa wine tour options to add to your room accommodations, which takes out the guesswork and we'll treat you to the perfect date.
Book a Napa Valley Wine Train experience for an elegant and old-world-style outing. There's no better way to take in the lush countryside from the train window and sip some fantastic wines along the way.
This French fine-dining establishment, Auberge de Soleil, has been a fixture in the Napa restaurant scene since 1981, and it's a memorable destination for leisurely lunches at the bistro or elegant multi-course dinners al fresco with panoramic views.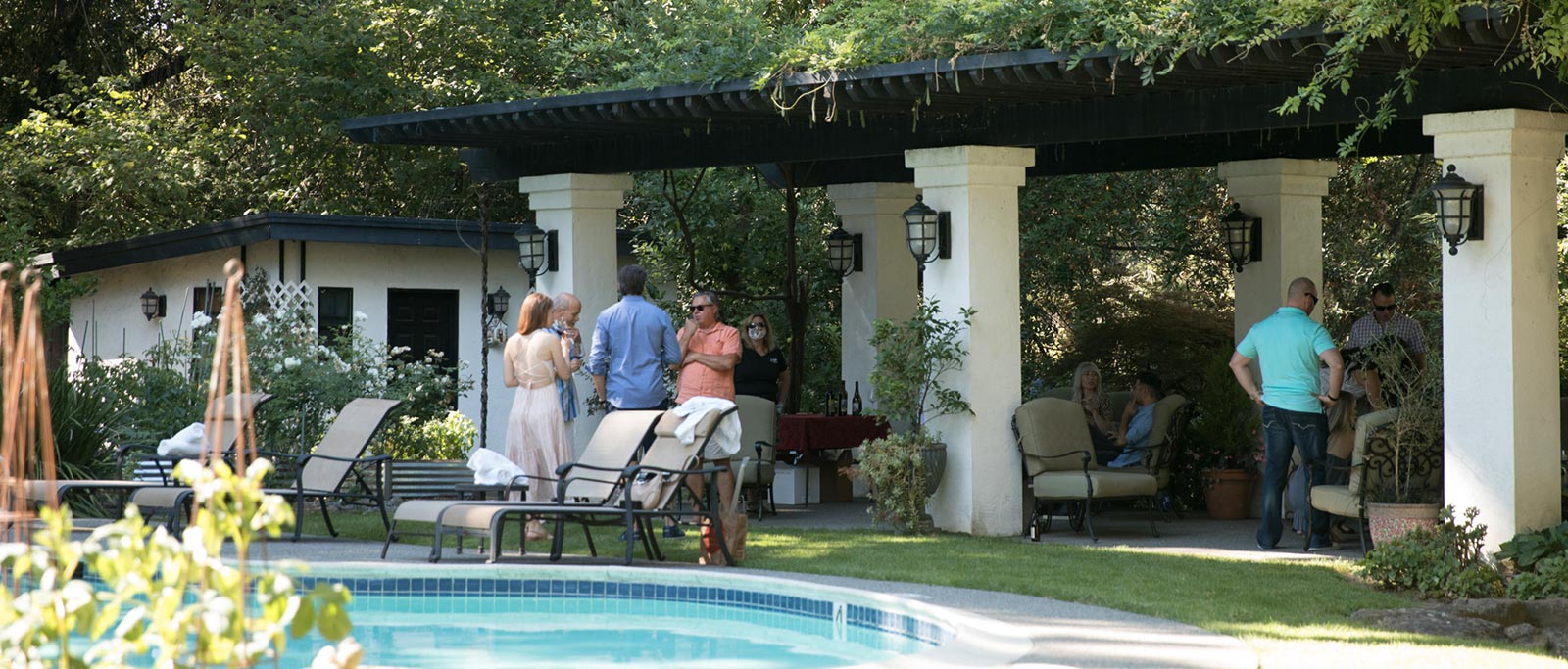 Enjoy the Outdoor Space at our Napa B&B
One of the best perks of staying at our Napa Valley B&B is our lovely grounds, including manicured gardens, a seasonal pool area, and ample seating under a vine-covered pergola or balcony spaces off the guest rooms. This backyard area is a favorite among guests for impromptu wine tastings, with yard games and lively conversation. We've seen many a friendship and relationship flourish here!
If you're visiting the Napa Valley to nourish your romantic relationship, there's nothing better than an in-room couples massage to set the mood. Allow our helpful concierge service to book your treatments when it best fits your timeframe on your getaway (before or after a visit at Brasswood Bar and Kitchen). We can't wait to be a part of your next vacation to Napa Valley. Head over to our availability calendar and book your next stay today!