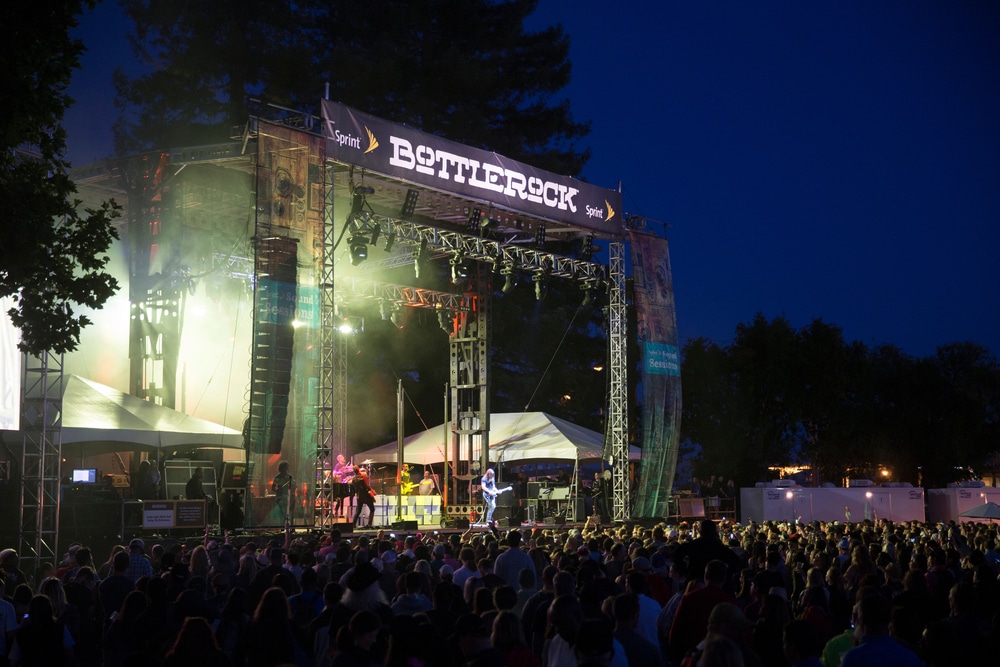 BottleRock Napa Valley is one of the best annual outdoor music festivals, and thankfully it's back up and running at capacity for 2022. It's so much more than just a concert! The three-day event offers outstanding live performers throughout the day, of course, but you'll also find live culinary experience, spa services, craft cocktails, and a fantastic wine selection—which is a must if you host a music festival right in the heart of Napa Valley.
The Candlelight Inn, Napa's premier luxury bed and breakfast, is in the ideal location to experience BottleRock Napa Valley to the fullest. We're located right near downtown Napa, just under ten minutes from the Expo center where BottleRock Napa Valley takes place. Not only will you have the most comfortable accommodations for your stay, but you'll be a quick Uber ride to all of the festivities. Additionally, there's no better place to relax than at our Inn by the pool after dancing and drinking all day at the festival!
Get your lodging in the books at our Napa Valley Bed and Breakfast, and buy your tickets to BottleRock Napa Valley today!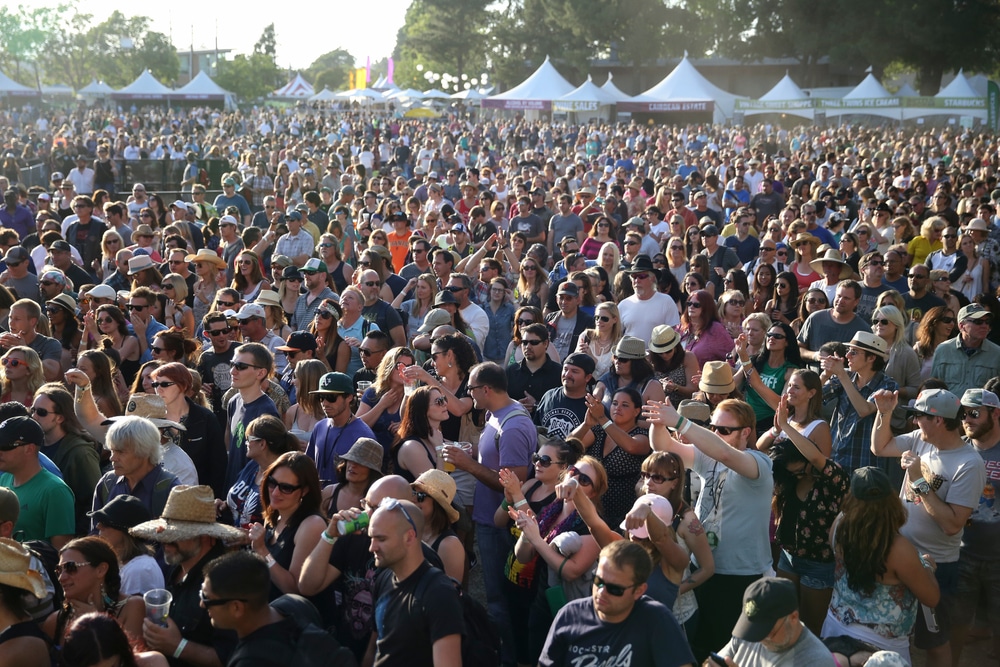 Head to BottleRock Napa Valley for Great Live Music
After a couple of years full of our favorite festivals and events being rescheduled, it's such a relief that we can finally celebrate together again. BottleRock Napa Valley is an open-air event at the spacious Napa Valley Expo Center. You'll enjoy spectacular live music, fantastic food, and by far, the best wine you've ever had at a music festival.
Here are five things to know about BottleRock Napa Valley 2022:
The first-ever BottleRock Napa Valley took place in May of 2013, and at that time, it was the first large-scale music festival in Napa Valley. This year, the event takes place from May 27th to the 29th, with doors open from 11:30 am to 10 pm each day.
The 2022 musical lineup for BottleRock Napa Valley is as impressive as it is diverse! Over the three-day festival, you'll see bands covering the genre spectrum from jazz and country to metal and pop. The headliners from each day include Metallica, Pink, The Black Crowes, Twenty One Pilots, Kygo, and Luke Combes. Plus more than 60 other amazing artists!
One thing that sets BottleRock apart from other music events is the wine selection, which we wouldn't expect any less for a festival in the heart of Napa Valley wine country. You'll find a selection of 20 or more award-winning Napa wineries serving everything from refreshing bubbles, crisp Sauvignon Blancs, and full Chardonnays to the big, bold Cabs and delicate Pinot Noir all grown in the Valley.
The culinary options at BottleRock reflect the bounty and talent present in the Napa Valley. After all, the Napa Valley wine region has been awarded more Michelin stars per capita than any other in the world. This festival is a great excuse to indulge in some of the most creative and delicious food options. And don't miss the Culinary Stage, where artists pair up with famous chefs to put on a live cooking presentation. You'll also be impressed by the craft beer and cocktail options here!
Any music festival as grand as BottleRock Napa Valley needs to be extra, and you'll find that here in the form of spa services. Find a quiet moment to check out some of the best beauty products, pop by the Sustainable Sparkle Bar from some glowy bling, and even get a fresh blowout at Shampoo & Chardonnay.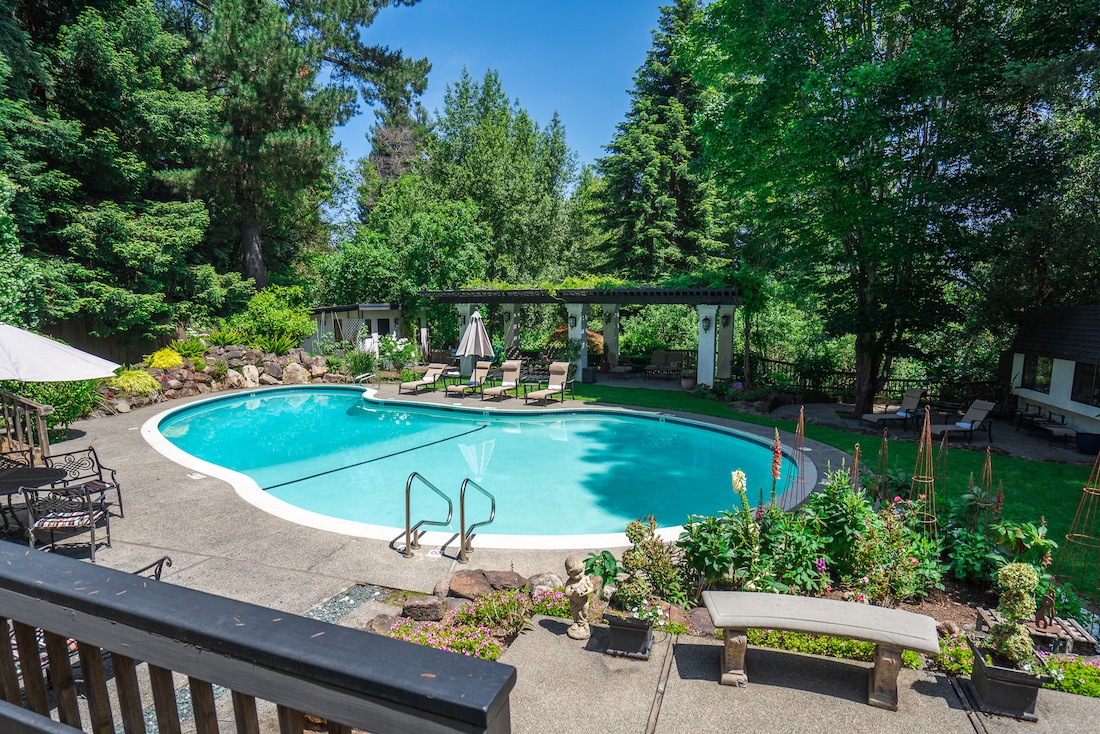 Enjoy your time in Napa Valley Poolside
Our Napa Bed and Breakfast is the ultimate retreat in the Valley for relaxation and enjoying the bounty of fine California wine. With our welcoming hospitality, elegant breakfasts each morning, and impeccable guest suites, let us take care of you. Our proximity to downtown is unparalleled and has you within minutes of the best Napa Valley restaurants, tasting rooms, and nightlife, as well as the Expo Center for those heading to BottleRock Napa Valley this year.
Our Napa Bed and Breakfast is also ideal for those who prefer a low-key getaway. Our guests love spending an afternoon by the pool or taking a leisurely stroll around our garden grounds. We love going above and beyond to make your stay comfortable and always hope that it's one of the best you've ever experienced. Book your next fantastic vacation at the Candlelight Inn today!