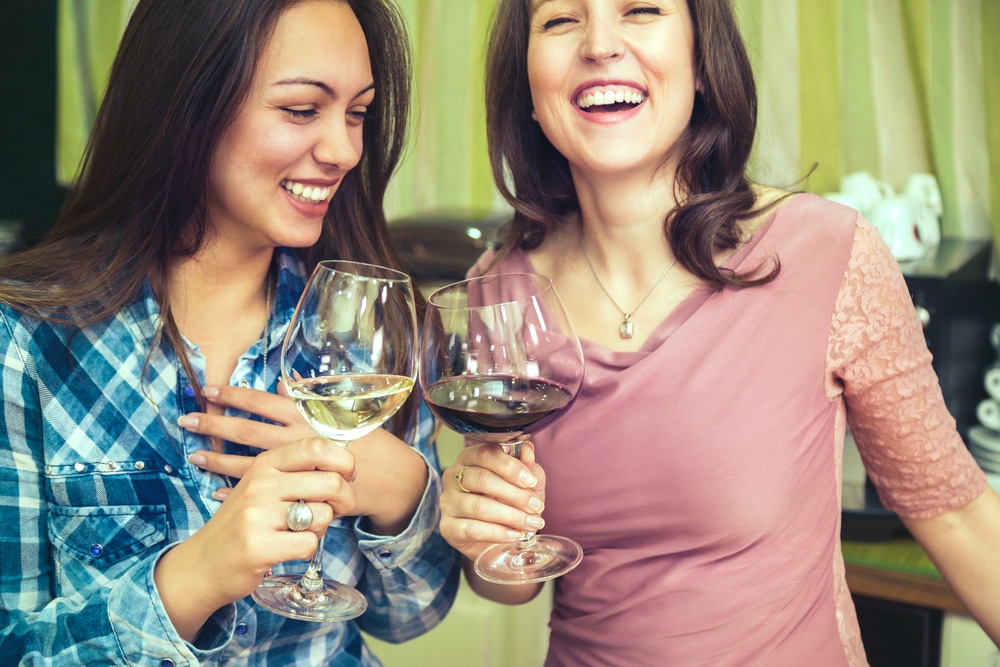 At the Candlelight Inn, we know that one of the biggest draws to the area are the Napa Valley wine tours. Thankfully, our Napa Valley Bed and Breakfast is in the perfect location, only 10 minutes from downtown, and super close to the amazing wine regions of Napa, Sonoma and Los Carneros.
When you're not relaxing by our pool or enjoying an in-room couples massage, you're going to want to be wine tasting. That's why we offer four fantastic wine tasting packages that can be customized to fit your needs or allow us do the work and plan your Napa Valley wine tours for you. There's also more to discover on Napa Valley wine tours by bike, train, hot air balloon, yacht or for the especially brave, on horseback.
For a wine-focused vacation, Napa Valley wine tours are the way to go. There are more than 500 wineries in the Napa Valley, which can create a lot of guesswork on your part as to whether a winery is truly worth your time. With our insider knowledge we can plan a festive day of wine tasting with all the bells and whistles. Start by choosing your lodging accommodations at our Napa Valley Bed and Breakfast first!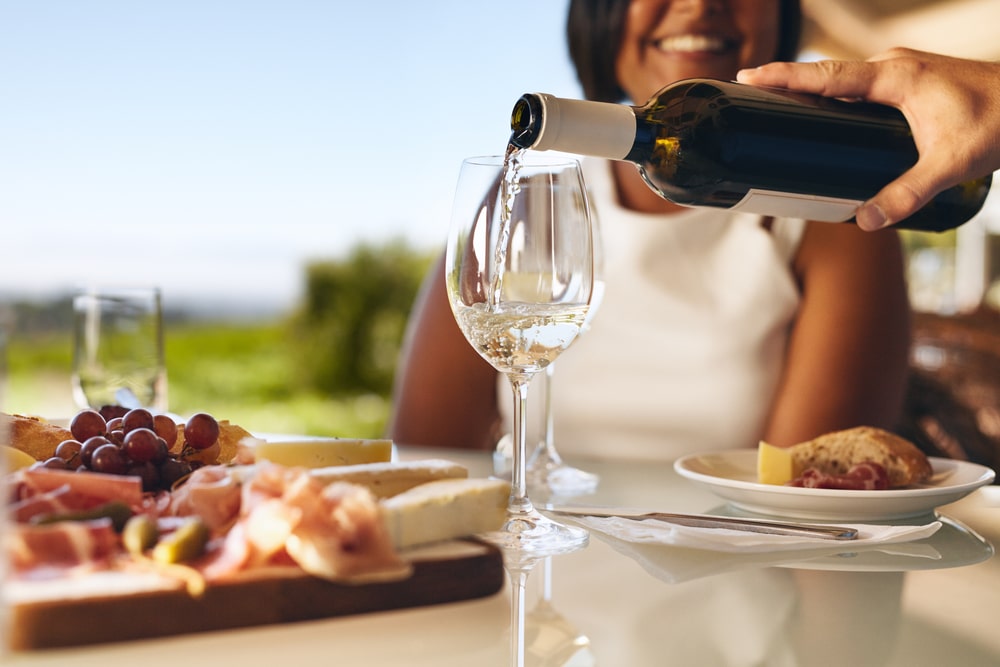 Leave the Planning of Your Napa Valley Wine Tours to Us
There are many ways to discover and explore the world of California wines on Napa Valley wine tours. A good place to start when you stay at our Napa Valley Bed and Breakfast is by adding one of our four special Napa Valley wine tour packages. These options (more details below) paired with a stay at our elegant Inn with 5-star amenities is the perfect wine getaway.
Our first package really stands up to its name as the "Ultimate Napa Valley Wine Tour" and is geared towards making your couples three-night getaway as romantic as possible.
Upon arrival, after you've settled into one of our comfortable guest suites, you'll be greeted by one of our expert masseuses for an in-room couples massage.
The next day begins soaring over the vineyards in a hot air balloon and an afternoon of being chauffeured to and from some of the most exclusive Napa Valley wineries for tastings and a picnic lunch.
Day three you'll be whisked through our pastoral landscape aboard the Napa Valley Wine Train*, which includes an epicurean lunch and a ride on the beautifully restored vintage train cars.
Each morning starts with our gourmet homemade breakfast, freshly brewed coffee or tea and the quiet sunrise over the Napa Valley.
*Wine train tours will resume as of April 8th, 2021.
This one-day "Napa Wine Tour" package is a little bit more hands off and lets you add your own flair to your choices of Napa Valley wine tours (we're also happy to just plan the itinerary too.)
After a morning relaxing on our glamorous grounds and breakfast, a private driver will arrive for a 5 hour tour of wine tasting through the valley.
Each itinerary is customized to suit your palate and interests of the wineries in the area, but we take on the responsibility of the best route and how you'll get to and from each tasting.
A lovely picnic lunch packed with love from our kitchen with yummy sweet and savory treats.
Our next package might be the best choice of the Napa Valley wine tours if you're traveling with a small group of family or friends. For the "Platypus Wine Tours of the Napa Valley" we partner with the Platypus Wine Tour group to make your day in the valley spectacular.
This fully chauffeured tour is especially crafted for the more socially minded folks, this tour is best for small groups or those who don't mind striking up a conversations with new people. Your tour guide will be an expert in the area, so expect to pick up a lot of local knowledge and culture.
You'll visit three hidden gem wineries that you might miss on a larger tour, all with some of the best views in the Napa Valley.
There will be snacks and plenty of chilled bottled water aboard the mini-bus, as well as a tasty picnic lunch at one of the wineries.
For one of the most unique Napa Valley wine tours, our "Candlelight Junction Wine Package" is a guest favorite and combines the wine train ride with a wine tasting tour with the Platypus Wine Tour group. Talk about a fantastic day!
Begin the day with our three-course breakfast with seasonal and local ingredients, spend the rest of the morning by the pool or just relaxing in the comfort of your guest suite.
The Napa Valley Wine Train* depot is only two miles from our Bed and Breakfast, rides through wine country include a beautiful lunch spread and are full of rich historic information on the area and its surrounding wineries.
Next up a tour with Platypus Wine Tours on a mini-bus to three exclusive, often family-owned, favorite wineries. This includes an afternoon picnic lunch.
End the day with us at our Napa Valley Inn for a gorgeous sunset and maybe even one more glass of wine in the warm evening California breeze.
*Wine train tours will resume as of April 8th, 2021.
Other Napa Valley Wine Tours that Offer a Distinctive Experience
There are many unique ways to take a wine tasing tour in Napa Valley. Most offer a different means of transportation, while all make for an unforgettable activity for your Napa Valley vacation.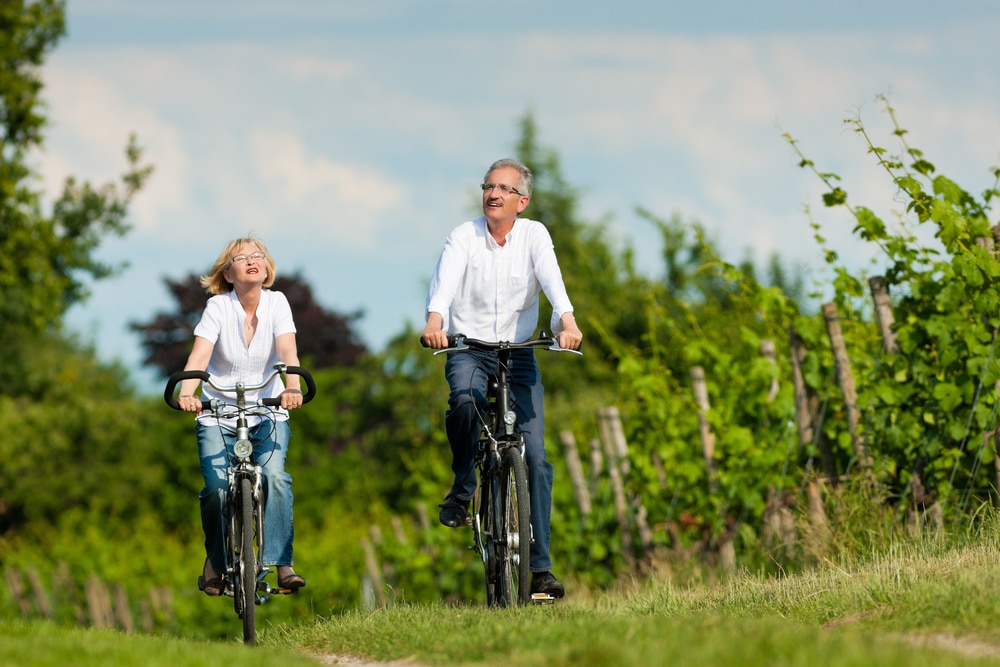 Explore the Napa Valley by bike! There are many businesses in downtown Napa that are dedicated to making your day of wine tasting on two wheels the best it can be. Check out our detailed recommendations, here.
Napa Valley Paddle offers some really fun adventures on the water. These may not be geared towards wine tasting as the focus, but who says you can't stash a bottle of CA Cab in your kayak?
A beautiful and unusual way to ride up to a winery is via Aerial Tram at the Sterling Vineyards on this Napa Valley wine tour. Needless to say, this is one of the best angles to take in a 360 view of the Valley.
Explore the vineyards of the Shadybrook and Rapp Ranch Estate on horseback! There are trail ride offerings for 30 or 50 minute explorations and end with a tasting from the portfolio of the two labels grown here.
Who doesn't want to spend a day on the water on the Napa Valley Wine Yacht? Bring your best wide brimmed hat for a glide down the Napa River on the catamaran deck with a glass of Chardonnay in hand.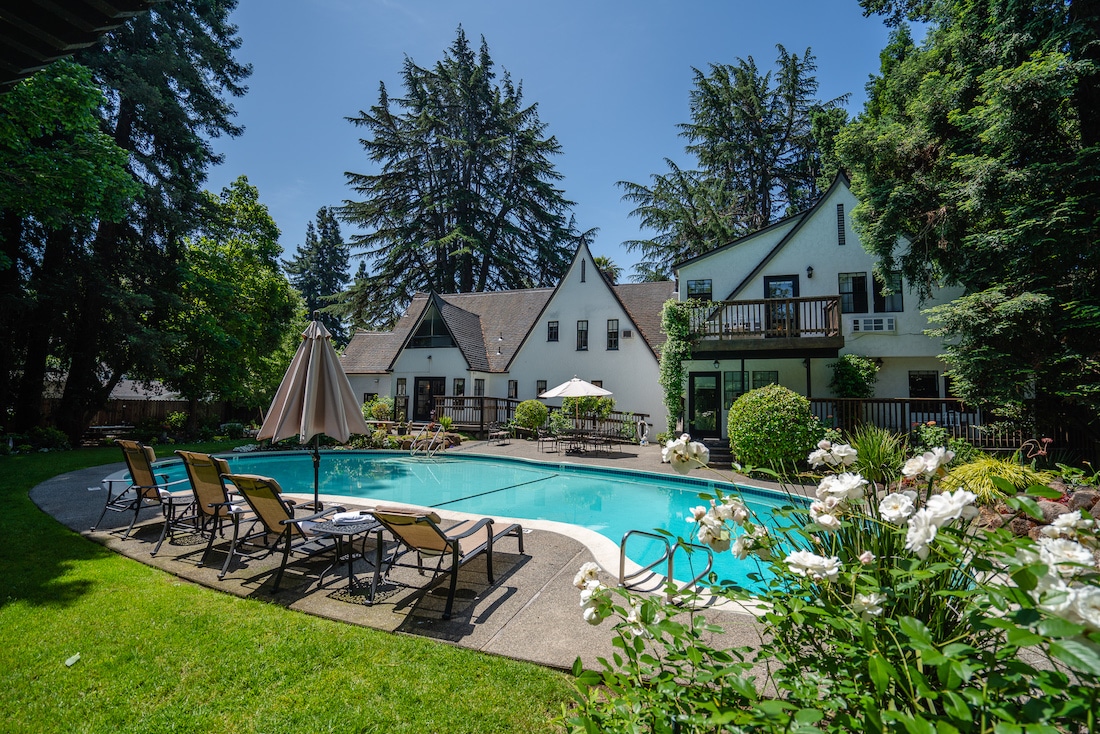 The Best Place to Stay on Your Napa Valley Wine Tours
At the Candlelight Inn, we realize that after a day of wine tasting in the Napa Vally all you want to do is relax with friends and put your feet up. Of course, Napa Valley wine tours are ridiculously fun and fulfilling, but all of that action and selections of wines can be exhausting. So let us take care of every detail while you recuperate.
Our guest suites are designed with relaxation in mind, from the cozy linens and robes, gas fireplaces, Jacuzzi tubs, and private decks, you will be in heaven. Our secluded pool is the perfect spot to refresh and take in the elegant architecture of our English Tudor-style Inn and blooming gardens of the tranquil backyard. As always, breakfast is taken care of here, just one last thing that you don't need to worry about while on your stay.
We can't wait to host you on your next California vacation full of Napa Valley wine tours, outdoor adventures, and quiet moments to recharge. Book your room at our Napa Valley Bed and Breakfast today!