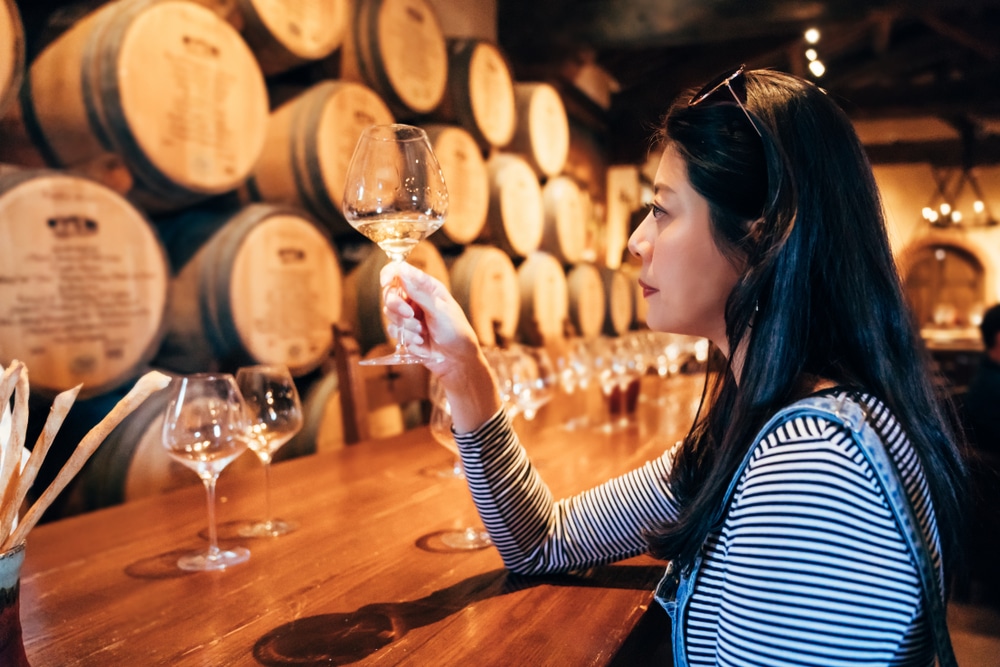 Summer is just beautiful here in the Napa Valley. Though the days are hot, we've got crisp, dry Rosé to chill us and the evening brings a perfect cool breeze. Some of our favorite things to do in Napa are best delighted in during the summer months. There's nothing like an early morning hot air balloon ride with sparkling wine and friends. Or popping into our favorite tasting rooms for wine flights and AC. Also, the Napa River is a lovely spot to dip your toes or try your paddle.
There is no shortage of amazing things to do in Napa, especially when it comes to the world of wine. With approximately 500 wineries in the Napa Valley, the hard part is deciding which ones to include on your itinerary. At the Candlelight Inn, we have a concierge on staff, who is more than happy to help with your wine plans, dinner reservations, hot air balloon rides, in-room massages, or general inquiries for things to do in Napa.
At our Napa Valley Bed and Breakfast, we even offer four amazing wine tasting packages to add on to your stay for the ultimate wine adventure. This takes the guesswork out of your tasting experience entirely. We handle all the details and take you to some of the best wine venues of the Valley where you'll be treated as a VIP. These packages also include private transportation with pick up and drop off right at the Inn. Start planning your summer vacation to Napa and book today!
Our Top 10 Favorite Things to do in Napa This Summer
It's hard to narrow down all of the amazing things to do in Napa this summer, but we've managed to settle on our top ten list! These are the activities you'll want to experience on your stay in the Napa Valley to fully take advantage of your time here. From breathtaking views from a hot air balloon to lounging poolside with glass of wine in hand, a vacation here is worth every minute.
Here are our favorite things to do in Napa this summer:
Of course, wine tasting in the Napa Valley has our number one spot. Some of our absolute favorite wineries to visit are Laird Family Estate, Palmez Vineyards, Hall Napa Valley, and Round Pond. If you'd like to find one of the most picturesque vistas in all of Napa, enjoy a tasting at Spring Mountain Vineyard, at the 1880s historical estate. Follow our Candlelight Instagram account for more suggestions for Napa Valley wine tasting!
If you'd like to leave the wine tasting plans up to the experts, then book one of our wine tour packages. It's the best way to explore the valley with a knowledgable guide, private driver, and enjoy premium wine tasting experiences. Packages include amazing picnic lunches and door to door service.
Soaring over the Valley in a hot air balloon is one of the best things to do in Napa. It's a breathtaking experience that you won't soon forget. Napa Valley Aloft is voted as the number one balloon operating business by USA Today and they've been offering rides to tourists and locals alike since 1978.
The Napa River is one of the most underrated waterways for paddling and kayaking. That means quiet-solitude, fewer crowds, and smooth sailing. Napa Valley Paddle is located right in the heart of downtown Napa and has kayaks and paddle boards available for rental.
Discovering the Napa Valley Vine Trail by bike is one of the coolest things to do in Napa. There are group tours available or places for bike rentals if you'd like to explore on your own. Napa Valley Bike Tours has an array of cycling adventures, many include wine tasting, picnics, and biking through the vineyards.
You'll want to stop by one of the amazing Napa Valley breweries on your trip here. Many offer beautiful outdoor spaces, delicious food, and tasty beers brewed on site.
Head out to the Coast! Napa Valley is only about an hours drive from the beautiful sandy beaches of the Pacific. On your stay at our Napa Bed and Breakfast, you'll be close enough to head out for the day to dip your toes in the ocean. There are lots of hiking opportunities and it's a lovely way to take in the countryside.
Heading into Downtown Napa for shopping, dining, and sightseeing is a must. One of our favorite things to do in Napa's downtown area is the Farmer's Market, which happens every Tuesday and Saturday for fresh farm produce, specialty products, and local artwork.
A visit to Donum Estate is one of the best things to do in Napa and it's only 15 minutes from our Bed and Breakfast. You'll find magnificent outdoor sculptures all over the 200-acre estate from renowned artists like Ai Weiwei, Keith Haring, Doug Aitkin, and Subodh Gupta. The wine is amazing too, so make sure to check out the tasting offerings.
Spending an afternoon poolside in our private back terrace area is a dream. You'll be surrounded by our lush, manicured grounds in the shade of our own redwood grove. Yard games are available if you're up for a round of ladder golf. If you feel like cracking open a bottle of Napa wine, our shaded arbor area is perfect for your own secluded tasting with friends.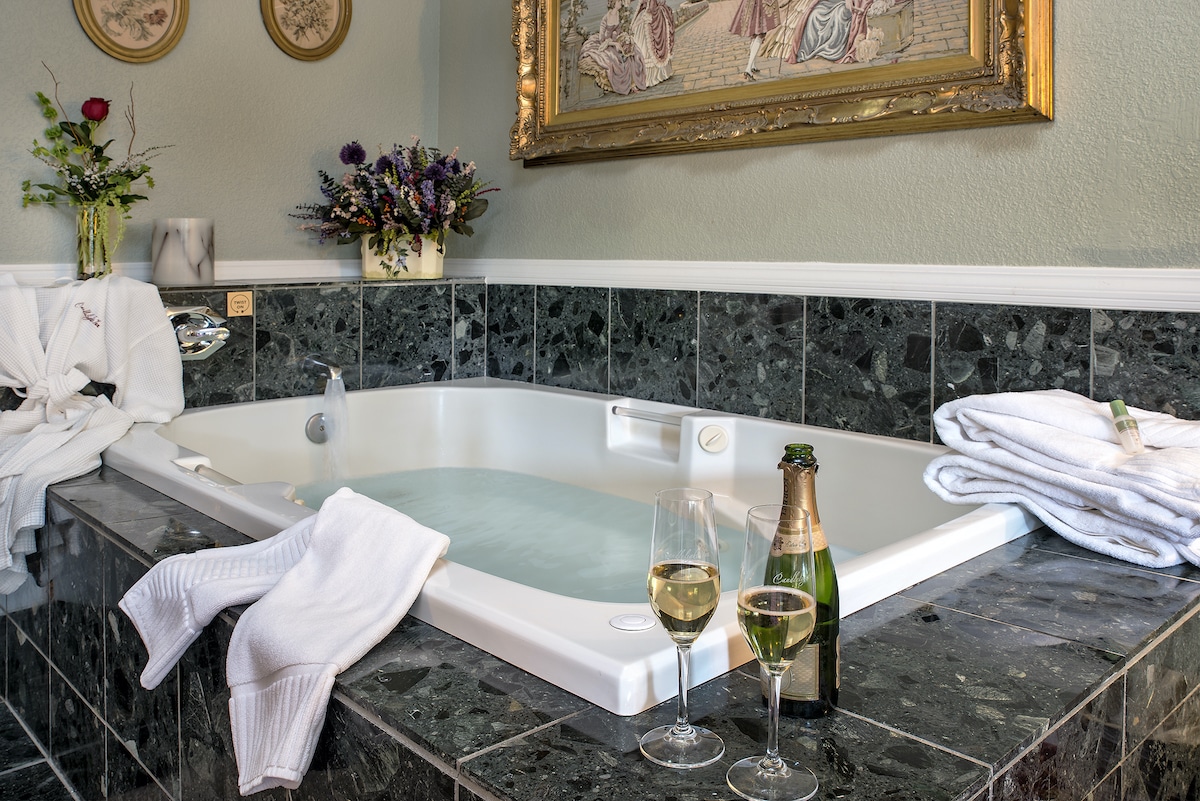 Experience Pure Bliss at our Napa Valley Bed and Breakfast
If you're not laying out by our pristine private pool area this summer, you might find yourself in a double whirlpool bath in one of our romantic guest suites. All rooms have climate control, so you'll be able to keep it as cool as you like it when you need a reprieve from the sunshine. High-end toiletries, fluffy robes, and bath towels are just the little details you'll find that make a big difference when you stay at our Napa Valley Bed and Breakfast.
Staying at the Candlelight Inn is absolutely one of the best things to do in Napa. Once you've arrived you may not want to leave! Our private and spacious guest suites offer a breezy elegance that just isn't attained at a larger lodging establishment. Our grounds and pool area offer peaceful reprieve from the grind of everyday life. Check out our summer availability and book your next stay with us in the Napa Valley today!