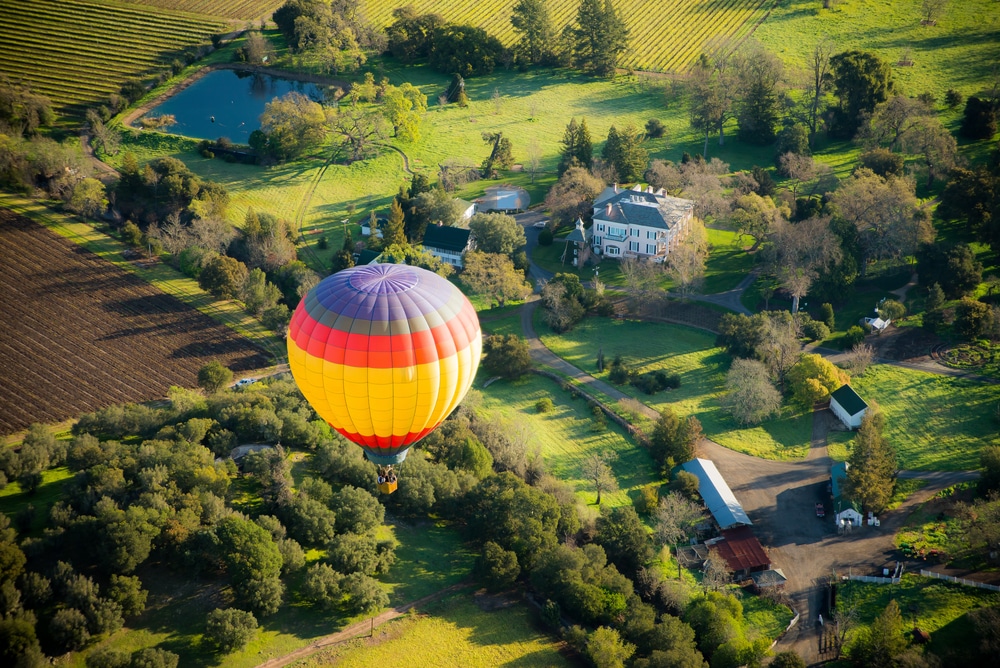 One of the best things to do in the Valley is soar over the vineyards on a Napa hot air balloon ride. It's a unique experience to be so high up over the vines, toasting sparkling wine, and taking in the panoramic views from 3,000 feet. A Napa hot air balloon ride is an event you'll remember for a lifetime. Thankfully, there are some amazing companies who have been flying high over the Napa Valley for decades.
A Napa hot air balloon ride elevates your wine country adventure and fits perfectly into any vacation in California. Most flights take place in the early morning, before the heat sets into the valley. Feel the cool breeze, watch the sunrise, and float above the expansive vineyards, bright reflective waterways, and the gorgeous landscape of the area. Most tours last about an hour in the air, but there are some fun special packages that include brunch and wine tastings.
We always highly recommend a Napa hot air balloon ride to our guests at our Napa Valley Bed and Breakfast. It's a perfect add-on for a romantic adventure together or even for a group outing on a friend's getaway weekend. It's a special way to share this amazing view with each other. The Candlelight Inn is centrally located near downtown Napa, which puts you close to everything from wine tasting to Napa hot air balloon ride pick up locations.
Start planning your next adventure above the clouds and book your stay today!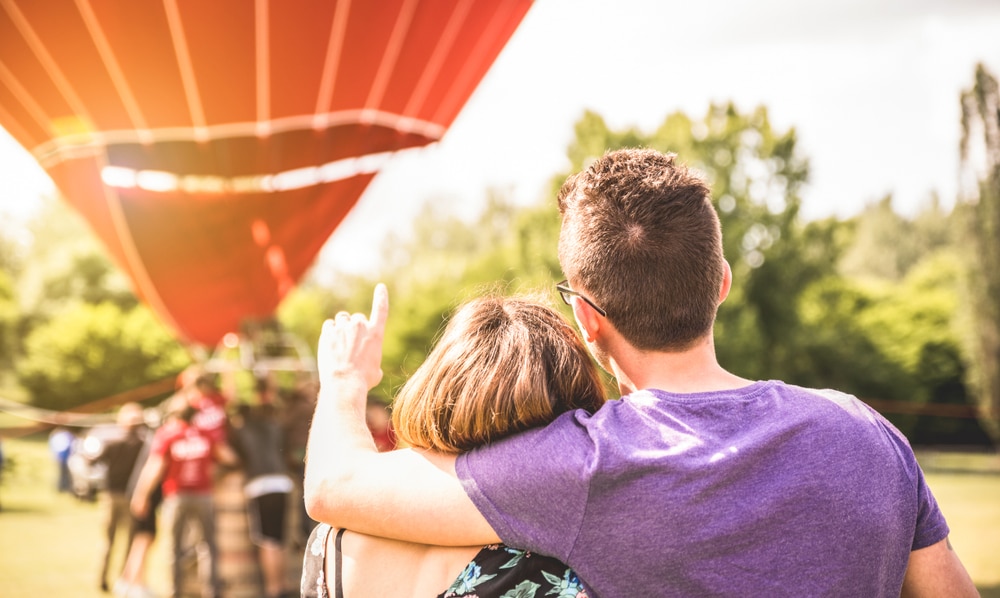 Float Above it all on a Napa Hot Air Balloon Ride
When you start planning a getaway to wine country you'll want to include a morning on a Napa hot air balloon ride. It's truly that special adventure that makes your vacation one to remember. Most of these Napa hot air balloon ride companies have been offering this experience to locals and visitors alike for decades, so you really can't go wrong.
Here are five places offering high in the sky adventures in the Napa Valley:
As always, allow our knowledgable concierge to assist you with plans and tours. We can help you arrange your Napa hot air balloon tour and make sure you find the best option for your time here.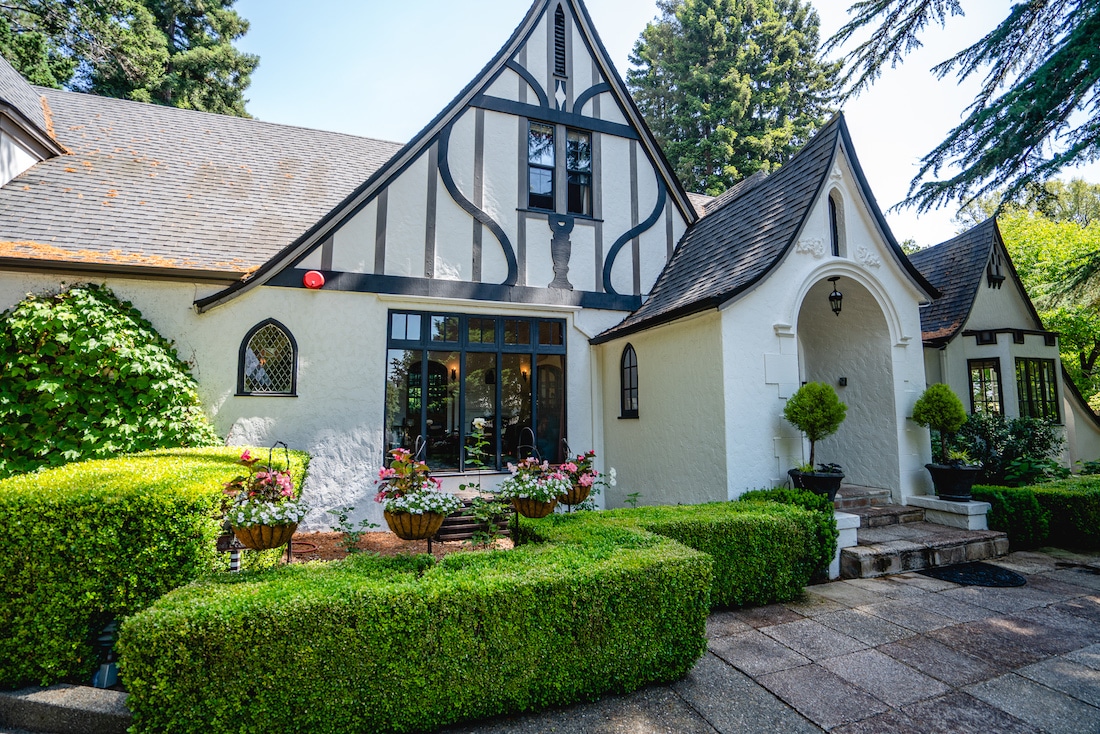 Napa Valley Lodging with Historical Charm and Style
Our elegant English Tudor-style Inn is the ideal lodging for any getaway to the Napa Valley. This location puts you on the border of the Sonoma and Napa wine areas, as well as the Los Carneros wine region. You'll find a romantic ambience here—in our common areas, out by our private pool surrounded by the manicured lawns and gardens, and especially in our 11 guest suites equipped with high end amenities.
During this time, we've found that our guests fully appreciate staying small. Unlike bigger chain hotels, we have the ability to create a personalized stay that feels safe and special. For those who my feel trepidation about travel, we've implemented and maintained the highest level of cleaning procedures. We can't wait to host you in the heart of Napa wine country! Check our availability and book today.