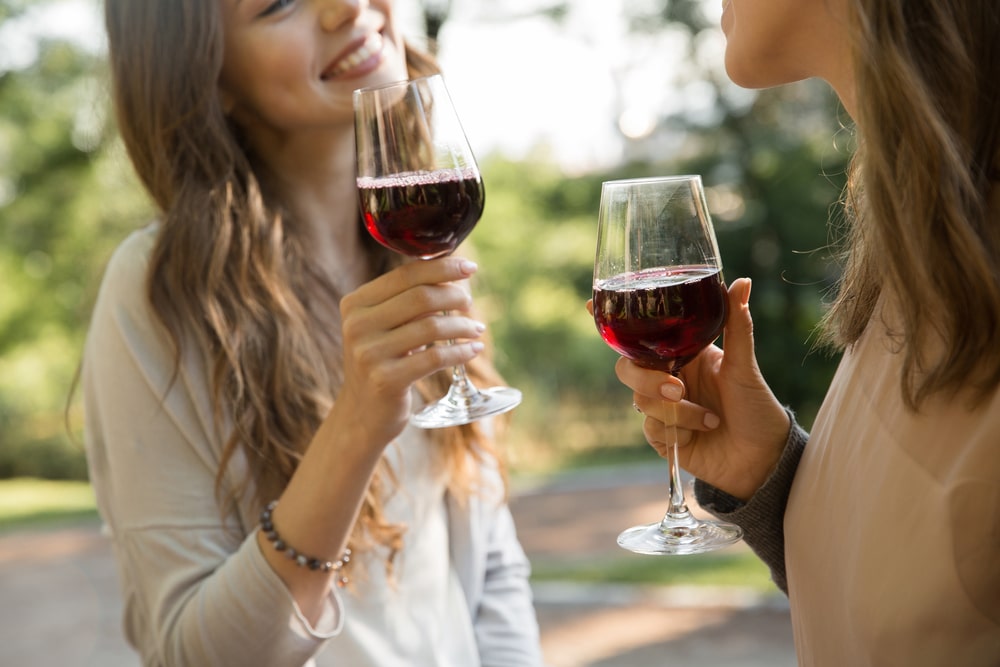 While some may argue that summer and fall are the best times to visit Napa tasting rooms and wineries, there's something to be said about the quiet season of winter—fewer crowds, more intimate service, and there's a leisurely feel to the Valley. This time of year is also considered cabernet sauvignon season, and as the slogan goes, Cab is King in Napa. The climate, soils, and growing season are best suited to this hearty red grape, and it accounts for about 40 percent of the vines here.
There are so many Napa tasting rooms pouring fantastic cabernet sauvignon, as well as other blends and varietals for your enjoyment. Many wineries offer romantic experiences with firelight, cozy candlelit rooms, and warm, inviting spaces in the cooler months. Cabernet sauvignon just so happens to be the perfect winter wine: full-bodied with luscious dark fruits and balanced tannins.
As a guest at our Napa Valley Bed and Breakfast, you'll be in the perfect location to head out and explore the bounty of Napa tasting rooms and wineries right nearby. The Inn is located at the gateway to the Los Carneros wine region and in between California's Sonoma and Napa Valley regions. You'll be surrounded by beautiful vineyards to tour and wines to fill your glass. Book your next getaway to our Napa B&B and book today!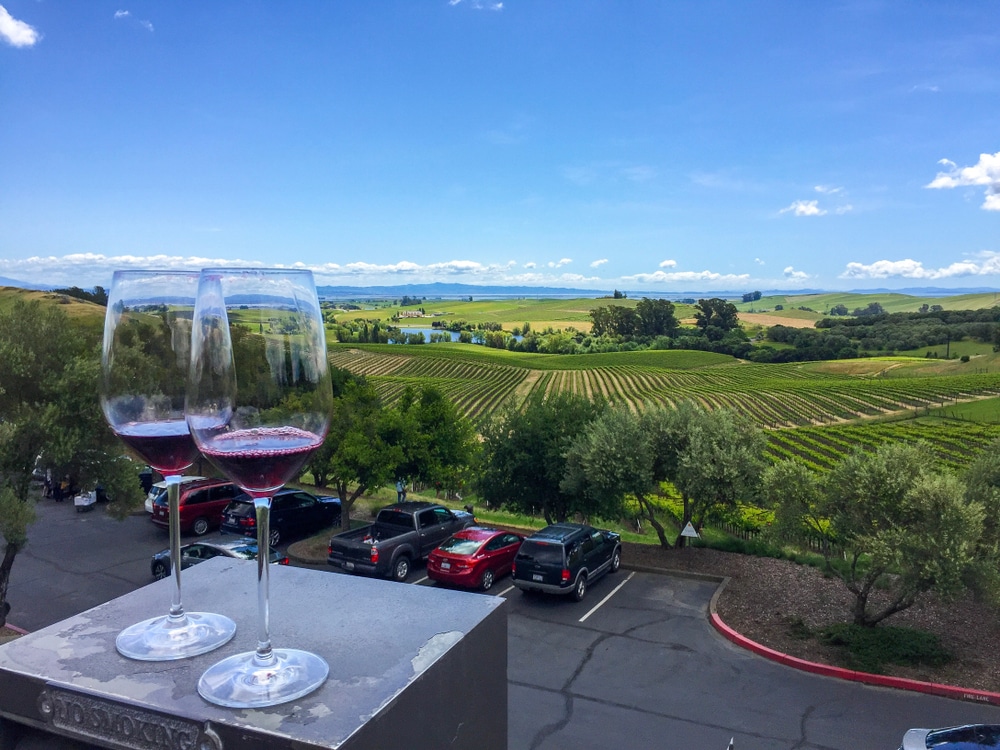 Napa Tasting Rooms to Visit this Cabernet Season
You've come to the right place to sip, swirl, and relax with your favorite glass of wine in the winter months. Here are a handful of our favorite Napa tasting rooms to explore on your next visit to California wine country:
As always, please take advantage of our concierge service at our Napa Valley Bed and Breakfast. We're more than happy to make reservations at these Napa tasting rooms for you!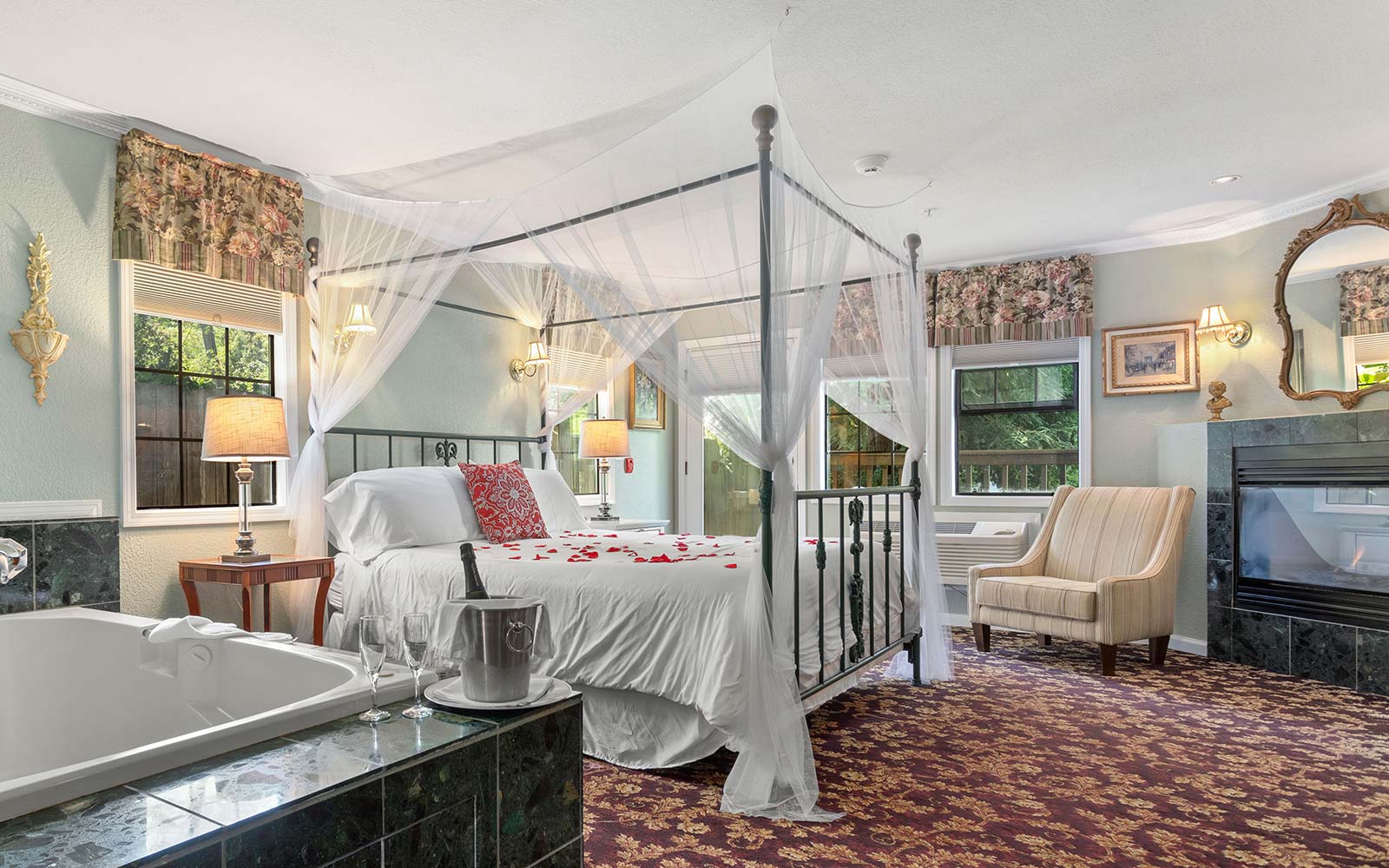 Luxurious Lodging for your Napa Valley Getaway
If you're heading to the Napa Valley with romance in mind, be sure to consider the Garden View Room (pictured above). A pillow-top four-poster King size bed, private deck with views of the garden and pool, and a double whirlpool tub make it the best place to relax after a day exploring the cozy Napa tasting rooms and vineyards nearby.
For an elegant escape to California wine country, you'll absolutely want to call our Napa Valley Bed and Breakfast your home away from home. Each of our eleven guest suites offers a spacious and romantic place to cozy up and enjoy the perfect glass of cabernet sauvignon. You'll love our in-room fireplaces, jetted spa tubs, and high-end amenities for a unique and memorable getaway to the Napa Valley. Get a vacation on your calendar and book today!