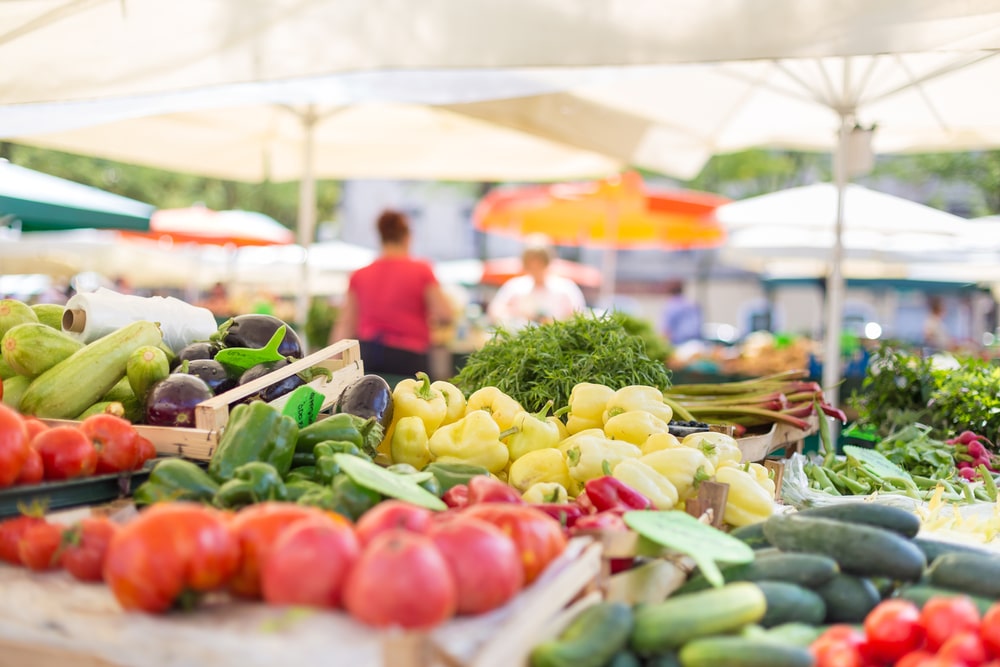 The Napa Farmers Market is consistently voted the number one farmer's market in all of California, and you really have to visit to understand why. Open every Tuesday and Saturday in the City of Napa parking lot in the heart of downtown, you'll find a vast selection of locally grown produce, flowers, and handmade artisan wares. Plus, stalls packed with artwork, apparel, and jewelry where you just might find your next showpiece.
While every adventure to Napa Valley should include wine tastings out in the beautiful vineyard setting don't forget to check out all that downtown Napa has to offer, including the Napa Farmers Market. When you're a guest at our boutique bed and breakfast, that means you won't have to go far for gourmet dining experiences, unique and local shopping, and fine California wine. From the minute you arrive at our Inn, you'll notice our attention to detail, from the manicured gardens and lawns to our pristine guest rooms and common areas. Join us and find out all about what Napa Valley has to offer; book today!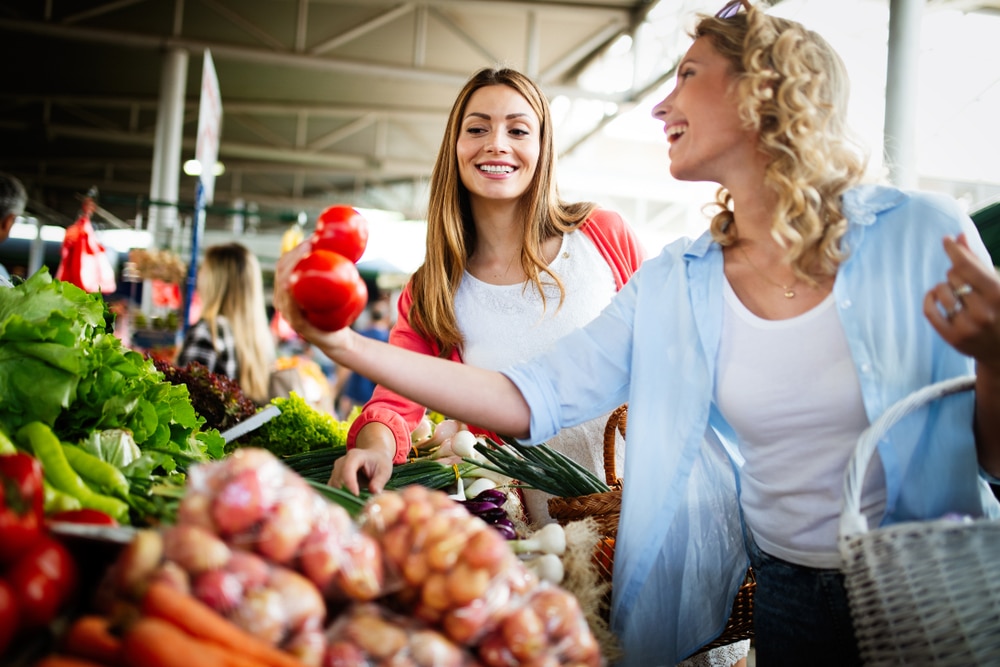 Napa Farmers Market and More in Downtown Napa
The Napa Farmers Market is one of the best open-air shopping experiences in the country and there are so many vendors you won't want to miss. Rows of fresh produce, flowers, and artisan goods create a beautiful spread for a lovely afternoon strolling the stalls. It's as local as it gets at the Napa Farmers Market! Come support more than 100 amazing vendors during your time in California.
As with most Farmers Market formats, expect plenty of ready-to-eat options and picnic lunch products—charcuterie, cheeses, nuts, breads, and olives. Feel free to bring these back to the Inn and find the perfect outdoor spot to enjoy. The Napa Farmers Market also supports local musicians, so it's not unusual to hear festive live music as the soundtrack while you shop. As you'll already be in downtown Napa, read on for a few more suggestions of local shops to check out.
More Shops to Check out in Downtown Napa:
Oxbow Public Market: This has been a mainstay market for shopping and dining in downtown Napa since 2007. Since its opening, the market has evolved into a community gathering space that celebrates the bounty of the Napa Valley's harvest, products, and purveyors. The airy and spacious 40,000 square-foot marketplace is home to 22 merchants, each independently owned and operated.
Tay & Grace: This apparel boutique has a curated selection of beautifully designed pieces from both well-known and newcomer designers that capture the best of the Napa Valley lifestyle. Shop here, and you'll blend right in.
The Bennington Napa Valley: Curated selection of vintage and local gifts and treasures, you'll find the perfect item here to commemorate your trip to downtown Napa.
Copperfield's Books: Downtown Napa's newest local and independently owned bookstore. Be sure to peruse the impressive selection of travel and cookbooks.
Riza Plants: Houseplants are on everyone's mind these days! This new shop has all your botanical needs and plant accouterments covered.
Honey Whiskey Boutique: Women's clothing for "dreamy bohemian clothing to edgy showstopper one of a kind pieces."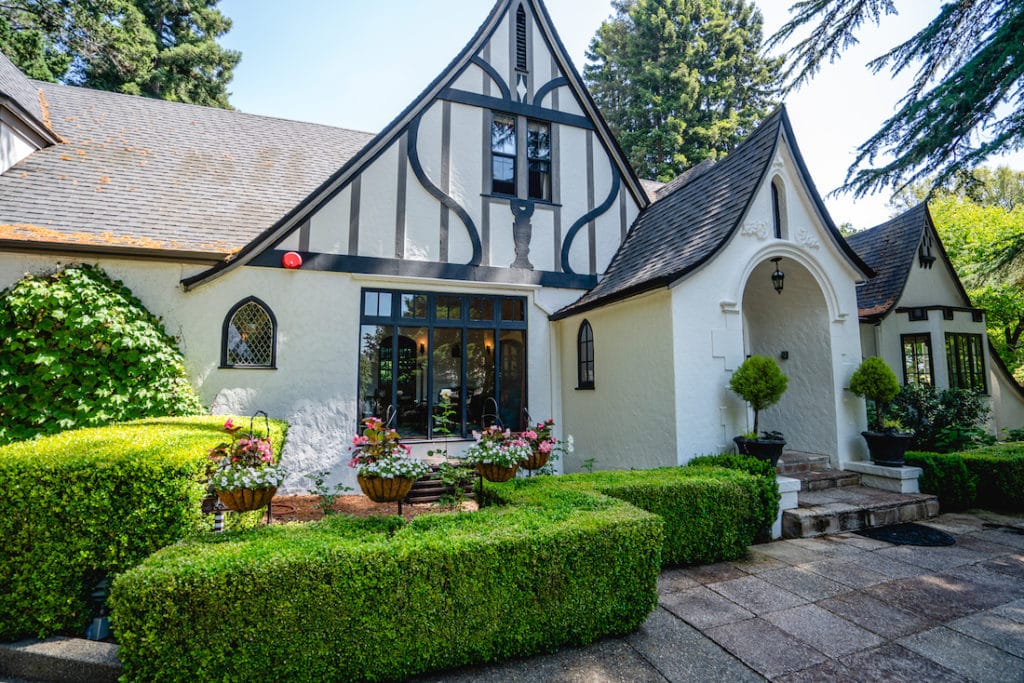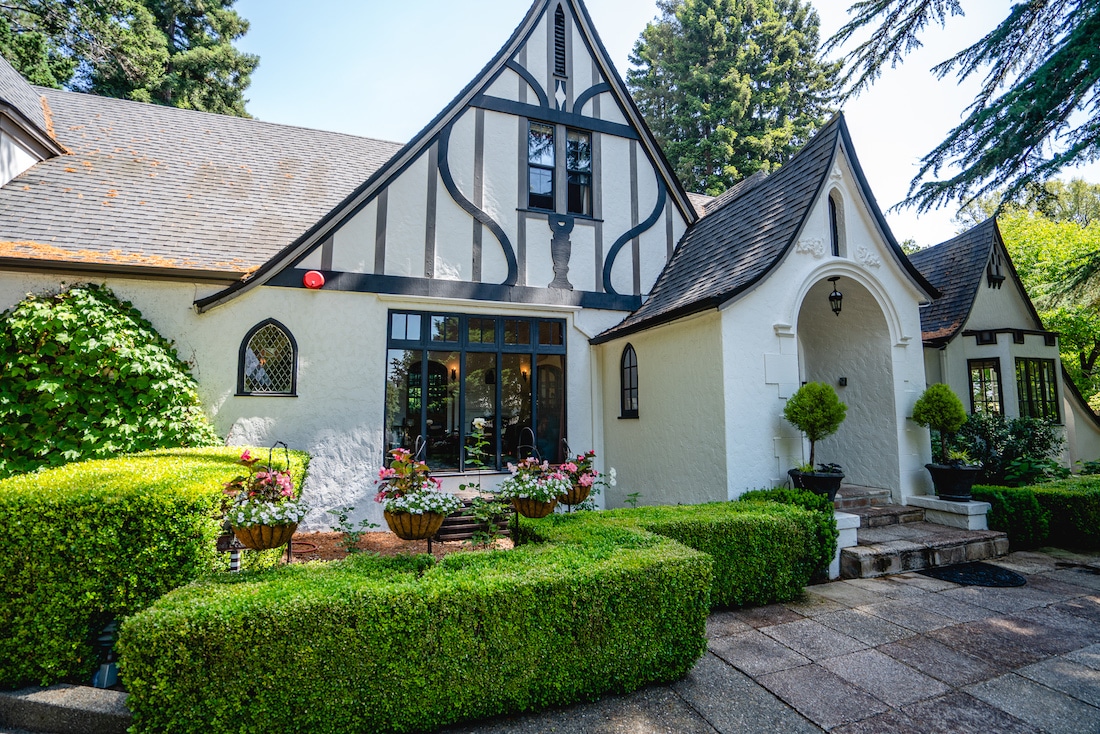 The Best Napa Valley Bed and Breakfast
Our Napa Bed and Breakfast borders the Napa Creek and its garden grounds boast lush greenery and a grove of redwoods offering a beautifully shady spot for lounging. Add the outdoor patio space, gorgeous flower gardens, and a seasonally heated pool and you'll be treated to one of the most lovely places to relax in the fresh air. Guests can enjoy yard games and plenty of seating areas to enjoy a glass of Napa grown and bottled wine.
On the property, you'll find eleven comfortable lodging options, all of which feature soothing natural colors, top-of-the-line fixtures, and luxurious amenities. Feel free to use the common areas in our house as well, each with its own inviting charm. Start each day off with a gourmet breakfast in our gorgeous dining room (or outside if you choose, or even in your own guest room). We use local ingredients from the Napa Farmers Market whenever possible!
We can't wait to host you at the Candlelight Inn; book your next stay today!