February is all about celebrating love, and what better way to do just that than with a romantic getaway to Napa Valley?
There are only a few places in the country and the world where you can find such an abundance of romance, and Napa is high on that list.
Spens quality time with your partner and reconnect as you walk through rows of grapevines hand-planted by generations before you. Or head downtown to dine at some of the finest restaurants in the country. Whatever your preference, there's no place more beautiful than Napa Valley for a holidate with your loved one.
The Ultimate Napa Bed and Breakfast
Enjoy a romantic escape like no other, and stay at Candlelight Inn on your holidate for Valentine's in Napa Valley. 
Our 1929 English Tudor-style home offers a charming oasis in Napa with world-class hospitality, immaculate and cozy rooms, beautifully landscaped gardens, and great amenities.
Our property is within walking distance of downtown Napa's shops, tasting rooms, and restaurants—as well as the surrounding 100-plus vineyards and award-winning California wineries.
Experience why our guests keep coming back to our inn and find out just how amazing our three-course gourmet breakfast is yourself. Book your room today and explore Napa with Candlelight Inn.
Here's our recommended 3-day
Napa itinerary
filled with wine-tasting events, gastronomic adventures, and outdoor escapades with your special someone.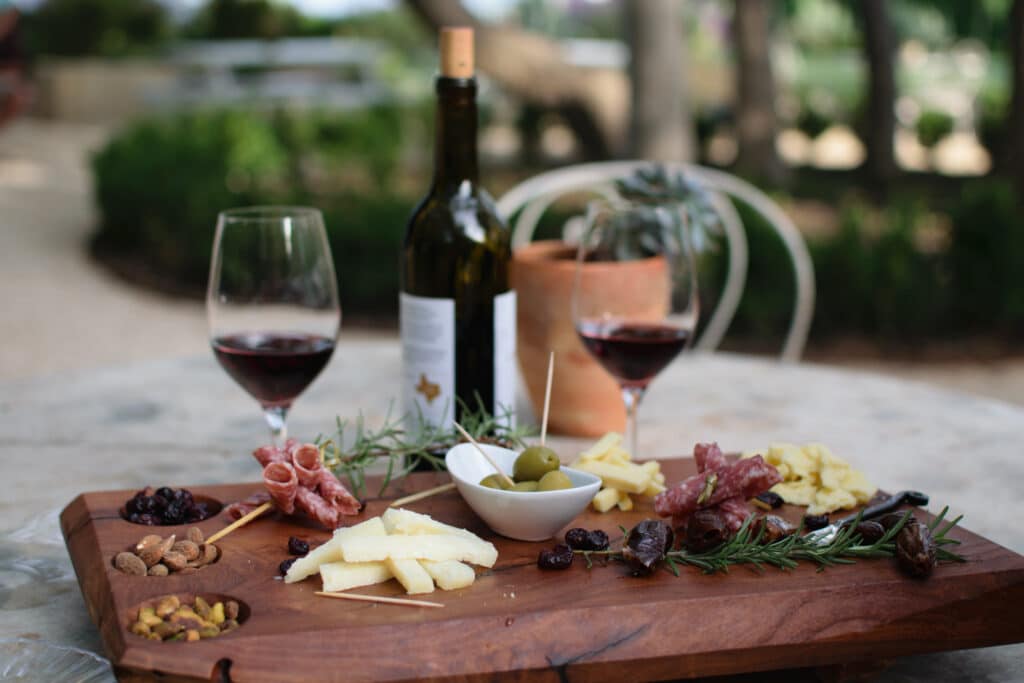 Day 1
Vineyard Tour
No reason delaying the best part of your romantic getaway in Napa Valley, head straight to the wineries on your first day! It's never too early for wine in Napa. Just 15 minutes from Candlelight Inn, Caldwell Vineyards remains our favorite. Castello di Amarosa in Calistoga, an authentically designed 13th-century Tuscan can castle, is also a delight to explore. Runner-ups are Round Pond in Rutherford, Ram's Gate Winery in Sonoma, and Ashes and Diamond along Highway 29.  Most wine tours last for about 1 to 2 hours, and most require a reservation. So, plan ahead!
Fancy Brunch 
Nothing beats brunch for fueling up on day-long adventures. Fuel up for the rest of the day and sip mimosas while enjoying your elevated French or Avocado Toast. Brix Restaurant & Gardens, Boon Fly Café, and Winston's Cafe & Bakery are fantastic options.
Shopping at Oxbow Market
The Oxbow Public Market is an enjoyable way to experience napa's local flavors. Browse through a wide range of vendors and shop for gifts or trip memorabilia to take home, like cookbooks, wine, fancy olive oils, and tiny trinkets. It's an enjoyable way to experience the local flavor of Napa!
The Napa Art Walk and River Tail
Napa has plenty of public art, and the Napa Art Walk is a great way to discover it while also exploring the boutiques and art galleries downtown too. Download the Napa Art Walk Otocast Audio Tour and learn about the artwork you're looking at from the artists themselves. 
After your walking tour, make your way to the Napa River Tail. Enjoy an afternoon walking or biking along the trail, then find a good coffee shop nearby.
More Gastronomic Adventures for Dinner
Food with a view? Yes, please! Nothing beats a good patio dining experience, and Napa offers many restaurants that feature outdoor dining on cute garden patio spaces or beautiful terraces overlooking the vineyards. Here are our top picks for restaurants in Napa with Patio Dining. 
Drinks and Live Music at Blue Note Napa 
Make the most of your day and head out for music and drinks after dinner to Blue Note Napa, a live music jazz club. Visit their website and Instagram for their upcoming events.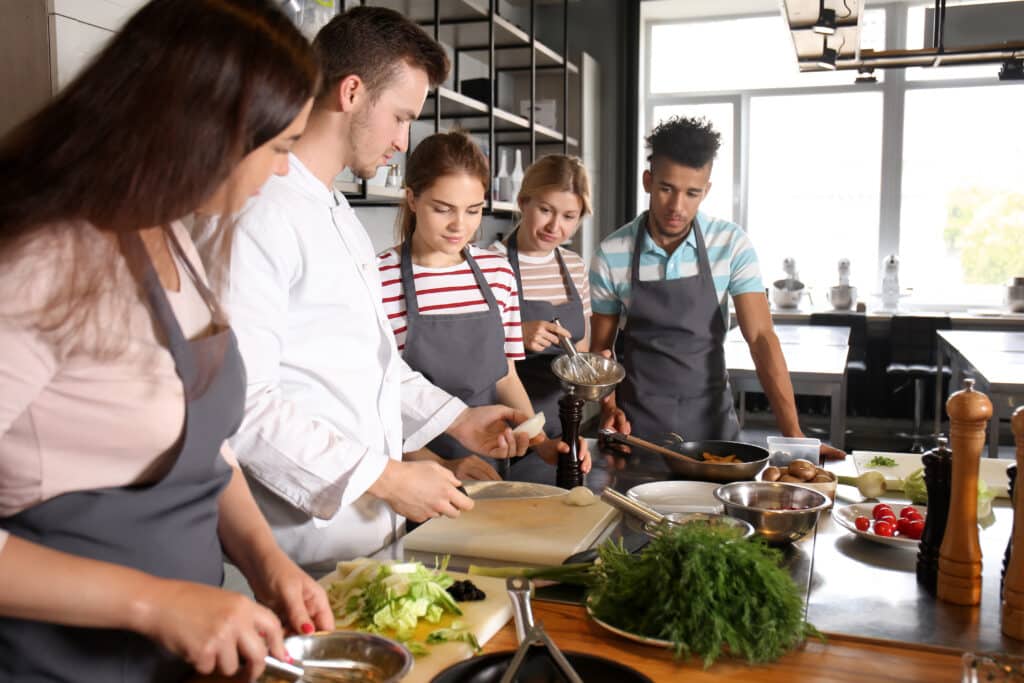 Day 2
Breakfast at Candlelight Inn
Start your day right at Candlelight Inn's beautiful breakfast room overlooking the backyard gardens and pool. We are known for our delightful and inspired gourmet multi-course breakfast made from scratch. So, while sleeping in is tempting, wake up a bit early and enjoy it. Breakfast is served from 8:30-9:30 am Monday-Friday, and 8:30-10:00 am on weekends.
Cooking class at the CIA or a Wine Education Class at the Napa Valley Wine Academy
We all love to wine and dine, but take away a few other good things from your vacation and take a cooking class from The Culinary Institute of America's Copia campus (Napabased). The CIA Copia has been called Disneyland for foodies due to its wide variety and quality eating options.
Whether you're an aspiring sommelier or just a wine enthusiast, Napa Valley Wine Academy offers tastings and courses that are engaging and fun. Learn more about Napa Valley Wine Academy's available courses and classes on their website. 
Enjoy amazing views of the valley as you float over vineyards and wineries below on a hot air balloon. Yes, just like in almost every picture of Napa you see. Sure, it can be terrifying if you're afraid of heights, but get some liquid courage, overcome your fears, and just enjoy the ride. It's so worth it, and you'll be happy you did it. 
Couple's Massage
After dinner, head back to Candlelight Inn and enjoy a relaxing in-room couple's massage so you can rest and stay in bed afterward. We'll transform your room into a tranquil spa in minutes, ready for you and your loved ones' pampering. 
You can also ask our concierge about our other add-on services, like a romantic bubble bath that includes sparkling splits and chocolates, for free!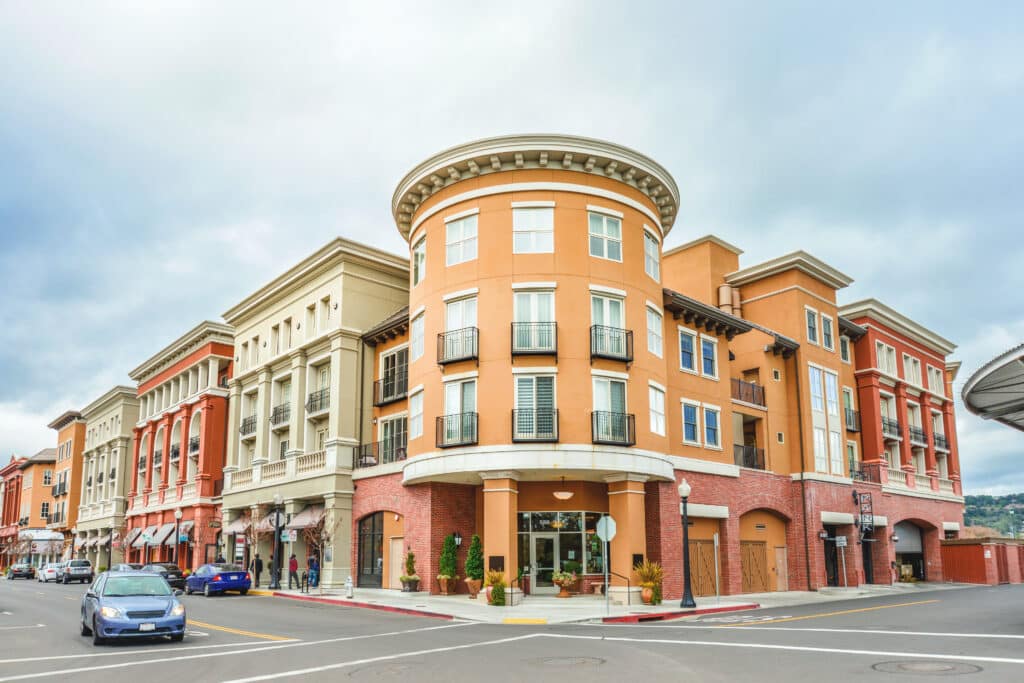 Day 3  
Shopping and More Dining at Downtown Napa
After your final breakfast at Candlelight Inn, go back downtown for one last opportunity to taste Napa's best wines. A treasure trove of tasting rooms and cafes, enjoy a glass of wine while people watching on the street or enjoying the more local cuisine. If you're looking for shopping options, Downtown Napa has tons of boutiques, galleries, and stores that will make you swoon.
_____________________________________________________________________________________
February is almost upon us, and there's no time to waste. Secure your romantic getaway in Napa Valley by booking a room at Candlelight Inn now. We only have 10 guest suites, and they get booked fast. Hurry!