In these uniquely challenging times, the need to get away from it all remains as strong as ever. Luckily, Napa Valley remains as inviting a getaway destination as ever. So, too, does our Napa Bed and Breakfast! The Candlelight Inn's warm, soothing blend of welcoming atmosphere and romantic ambiance positions us as an oasis of tranquility.  We're committed to a guest experience that's as safe as it is restful and memorable.
With Napa now reopened, it's the perfect time to make your plans for a winter getaway. The weather is mild, the scenery as beautiful as ever, the crowds far fewer than what we expect throughout the remainder of the year, and the space to spread out and relax plentiful. Get started by booking your room at our Napa Bed and Breakfast today!
Top 5 Reasons to Stay at Our Napa Bed and Breakfast
We know how important it is for you to get away from the daily grind, especially at this time. We understand just how to help you get there, too! Romantic and restful getaways that leave life's stressors behind is what our Napa Bed and Breakfast is all about, after all. There's something about the simple act of just setting foot on our grounds and beholding its lush greenery and beautiful structures that instantly lowers the blood pressure. Don't believe us? Take our virtual tour and see for yourself!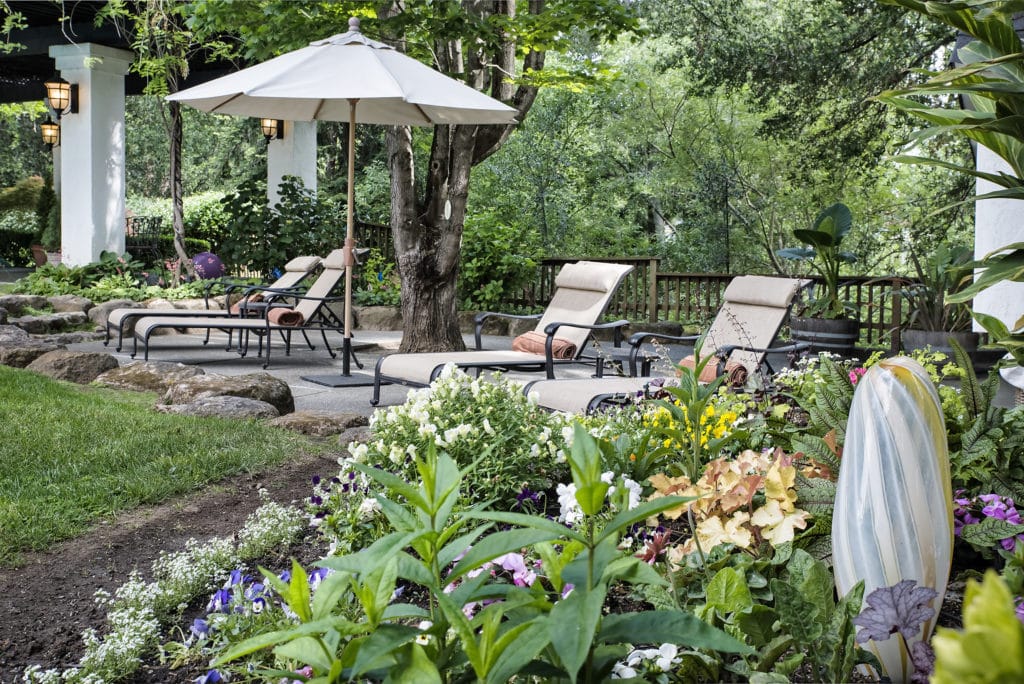 While our grounds are beautiful and our rooms inviting, just beyond you'll find the charming town of Napa, and beyond that the greater Napa Valley, which is one of the most popular vacation destinations in the world, and is constantly finding creative ways to keep visitors happy. Yes, you can still go taste great wine, eat great food, and take in great natural beauty and historic architecture.
Here are our five favorite reasons to stay at our Napa Bed and Breakfast and see the best of what we have to offer: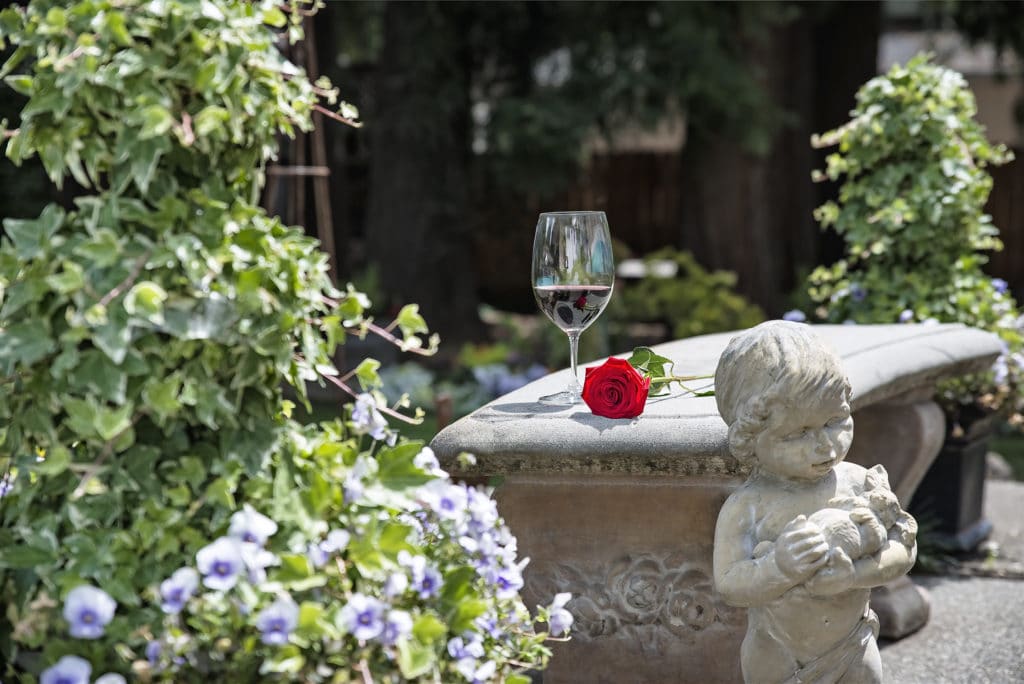 Stay at Our Napa Bed and Breakfast This Winter!
We know there's no better way to be welcomed into Napa Valley wine country than through our wine-themed Napa Bed and Breakfast, but don't just take our word for it — check out the many great reviews we've received from our guests (along with better than 1,000 five-star reviews on Tripadvisor).
There's no better time of year than winter to plan a needed getaway to relax and breathe in safety and comfort, no better place to do it than in Napa, and no better place in Napa than our Napa Bed and Breakfast. Begin your planning by booking your guest space with us — today!